Blue Mountains - Safe for Family & Pets
Help is Just a Click Away
Expert Pest Control – Blue Mountains
Living in a rugged region such as the Blue Mountains is residing with a high level of pest control problems. Thick forests and mountains are safe homes for the reproduction and activities of all kinds of pests. Sadly, these creepy creatures seemed to be really attracted to human territories. They won't spare residential and business properties from their invading presence.
Many people believe that pests in this region are difficult to overcome. Specifically, it is because this region has also been the centre of conservation reserve and national park areas. Thus, all kinds of pests find the Blue Mountains their paradise.
Thanks to persistent development in terms of pest control management by pest experts. As a result, today, providing a more strategic and effective pest treatment has been made possible in all areas of Sydney. Yes, that includes the Blue Mountains.
You can book with ABC Pest Control in under 60 seconds. Check out our competitive packages now.
ABC Pest Control has embraced the diversity of pest problems in different locations. We have been servicing residents of the Blue Mountains with utmost regard to customer satisfaction through quality and reliable solutions. Also, our team is composed of local pest experts that understand the geographical complexity of the region. Moreover, we have been providing effective solutions to many pest problems over so many years.
If you are in need of a trusted and reliable company to address your pest infestation needs, contact ABC Pest Control. You may also check our most affordable and competitive packages for all services.
Get in Contact with Our Friendly Customer Care Team
Pest Problems – Blue Mountains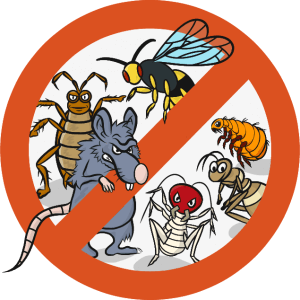 Are you an occupant of the Blue Mountains? Do you want to know the most common pests confronting you in this region?
It is a fact that the Blue Mountains is gifted with its nature. No one would deny that. Specifically, its forests, hills, mountains, and falls are all equally breathtaking. In fact, it has been a bountiful home for a diverse population of plants and animals, and yes including pests.
Almost all of the pests are present in Australia. However, the major infestation issues faced by the residents are primarily from termites, spiders, birds, cockroaches, bird mites, bees and wasps, rats and mice, ants, fleas, carpet beetles, silverfish, and bed bugs.
Termite Control – Blue Mountains
Do you have problems with termites and need an affordable and effective termite treatment? ABC Pest Control can certainly help you with the solution.
Termites are very destructive. They can consume our entire property without us noticing them. In fact, they have been causing billions of dollars of damages yearly.
Primarily, their appetite is on dead plants and trees and that makes the Blue Mountains a sumptuous source for their food. Moreover, our homes and buildings are usually built with timber and that invites termites to crawl their way silently to our properties. Hence, they are hard to detect as they thrive underneath the floors or behind the walls. Indeed, these pests won't stop until they have devoured every food they can get.Therefore, termites can cause serious damages and that means huge financial problems if not detected and treated early. Furthermore, the treatment should include prevention of their reoccurrence and that can only be done by termite experts.
Bees In The Blue Mountains
Certainly, there are more than 20,000 species of bees all around the world. In Australia, the most common are the European bees and the Asian Honey bees. They are known to be more dangerous than spiders. In fact, they're even more deadly than any other pests and have caused the most number of hospitalizations in Australia.
These winged insects tend to be aggressive when disturbed or threatened. Usually, they attack with their venomous sting that causes unbearable pain and allergic reactions. Certainly, severe reactions to bee stings include swelling of the face including lips and throat, difficulty in breathing, and palpitations. In addition, bee stings cause dizziness, nausea, vomiting, loss of consciousness, or even death in the case of anaphylactic shock.
Furthermore, with trees and plants all around you in the Blue Mountains, bees are the common menace. Hence, they would even build nests in your properties where they find suited for their survival. Making you even more prone to their deadly attack.
How Can We Avoid Bee Stings? – Pest Control Blue Mountains
The first thing you can do to avoid bee stings is to be aware if there is a beehive in your surroundings.
Next, clothes of bright colours can attract the bees so you might want to avoid wearing such. Avoid wearing sweet-scented perfumes as bees would chase it.
Moreover, if you have to go to a place that is known to be prone to attack, wear long sleeves, long pants, gloves, and shoes.
Well, there are still other few things that we can do to avoid bees.
You need to keep your property and surroundings clean of any garbage such as rotten fruits and animal feces.
Next, tever leave your food or drinks open outside. Lastly, when you see bees flying around you, stay calm and still and slowly move away.
There is always a way to avoid the deadly bee sting. However, if you are constantly in danger, there is nothing better and more effective than contacting bee experts.
If you have a beehive in or near the property and want it removed, contact the ABC Pest Control team for immediate action. Our bee experts will make sure that you will be safe and don't worry about the bee stings anymore.
Contact ABC Pest Control Blue Mountains
No matter what type of pest control problems you have in the Blue Mountains, ABC Pest Control team has got you covered.
You can book for our experts on the website or contact 0404130944.

Why Use Our Pest Control Sydney Services?
Contact ABC Pest Control In Sydney
Finally, any sign of pest infestation in your property is a red alert that needs immediate and effective action.
Hence, you need to seek professional help to exterminate these pests before it's too late.
Furthermore, ABC Pest Control can bring you immediate and effective solutions. That being said, you can book our team of experts in less than 60 seconds on the website.
If you need to talk to us over the phone, we can attend to your needs promptly. Just call 0404130944.
Be pest-free and worry-free with ABC Pest Control Services in Western Sydney.