Liverpool - Fairfield - Safe for Family and Pets
Help is Just a Click Away
Expert Pest Control In Liverpool-Fairfield Sydney
ABC Pest Control has been servicing the entire Liverpool-Fairfield Sydney for so many years. In fact, our team has been preferred and trusted by most of the home and business owners in this area.
We have established and sustained our reputation as the best in terms of pest management. This has been made possible by using modern and cost-effective strategies in conducting pest inspection, extermination, and prevention.
Our pest experts are friendly, professional, licensed (which involves intensive training), experienced, and fast in providing the most effective solutions to your pest problems.
We have wide coverage of pest services. Certainly, we are ready for any pest infestation. Our solutions are varied for pests such as termites, cockroaches, rodents, bed bugs, bees, fleas, wasps, bird lice, and all.
We only use means to eradicate each of these pesky creatures that are safe. This means it is safe to the environment, to your family, and to your pets.
In compliance with the Australian pest control regulations, we guarantee nothing but the premium quality of services. Services that will certainly give you lasting solutions to your pest problems.
Do you want to free your home or business from termites? How about the inconvenience brought by bed bugs at night? Do you want to get rid of cockroaches, rats, or mice in your property?
Whatever pests you need to exterminate and need prevention from, we are ready. ABC Pest Control is definitely armed to give you the best solutions.  Moreover, our services come with the most practically affordable packages in the entire region.
Get in Contact with Our Friendly Customer Care Team
What Pests Are Infesting Liverpool-Fairfield Sydney?
Liverpool-Fairfield area in Sydney is not just a place of diverse people and cultures but also a rich site of diverse pests. If you are a resident of this region, you might be aware of the common pests that give you trouble.
Top of the list are cockroaches, termites, rodents, spiders, ants, and birds. Each of these is giving a serious threat to our safety and health.
How Can Spiders Be Dangerous In Liverpool-Fairfield Sydney?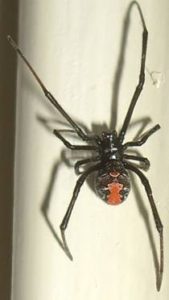 Certainly, Spiders are an eight-legged venomous insect. Their bite can cause wounds, severe pain, allergies, and in rare cases, paralysis and death.
First, in Australia, the most dangerous spiders are the redback spiders, the mouse spiders, trap door spiders, white-tailed spiders, Australian tarantulas, recluse spiders, huntsman spiders, and common garden orb weaver spiders.
If you need professional help in making your property free from these deadly spiders, contact ABC Pest Control.  The earlier would be better so that we can address the problem right away.
Hence, our experts are always on high alert to provide immediate rescue.

Why Should We Fear Cockroaches In Liverpool-Fairfield Sydney?
Does seeing cockroaches make you freeze in fear? Do they make you break into a cold sweat?
Primarily, fear of cockroaches is called Katsaridaphobia. So, a person who has this fear would cry and scream when sighting even a single cockroach. Moreover, this fear can cause dizziness, rapid heart rate, and breathing difficulties. In addition, you may have a panic attack that can result in the feeling of being choked or having chest pains.
Whatever it is that makes a person fear cockroaches, one thing is for sure. That is, these insects do nothing but harm to our property and health. In fact, they carry allergens and pathogens that cause several infectious diseases. Thus, some of the illnesses they transmit are asthma, typhoid fever, cholera, and leprosy.
Cockroaches are common in both households and businesses. So, if you want your family to be safe, it's time to contact the right experts to exterminate these creepy-crawlies. Furthermore, if you care about your business and customers, you should keep cockroaches away from your vicinity.
Contact ABC Pest Control now so that you have the guarantee of the most effective treatment to end the cockroach infestation.
Why Use Our Pest Control Sydney Services?
Keep Your Property Termite-Free In Liverpool-Fairfield Sydney
Termites are probably in the top infestation list of all home and business owners all around the world. In Australia, it was reported that 1 out of 3 homes has termites. Surely, this goes the same with business properties in all regions with a tropical climate.
From among the many different pests, termites can cause the most expensive damages to properties. Furthermore, this is because they can break the foundation of a house or building.
They thrive from underneath your floors and walls to the ceiling by eating every wood component of the structure. Sadly, we usually do not notice them destroying our place unless great and irreparable damage has surfaced.
Clearly, a termite inspection is important because it can save you from a lot of expensive damage later. Thus, it is recommended to be done at least once a year to ensure that your property is safe from the termite devastation.
Furthermore, if you are currently seeing signs of termites or if you want to have a termite inspection, contact ABC Pest Control. Immediately, we can send you our termite experts. Hence, our termite treatment has been proven effective over the years of servicing a great number of home and business owners in the entire region.
Contact ABC Pest Control Liverpool-Fairfield Sydney
Certainly, your urgency to contact the best local pest control to solve your pest problems is important. If you want to prevent further property damages or health issues, you need to eradicate these pests early. Thus, an infestation, no matter how big or small should be addressed with no delay.
Hence, for a trusted and reliable pest control services in the Liverpool-Fairfield area in Sydney, contact ABC Pest Control.
Finally, you can book a convenient schedule with our pest experts in less than 60 seconds on the website. Likewise, you may contact 0404130944 for a prompt response to your inquiry or emergency needs.
Contact ABC Pest Control In Sydney
Finally, any sign of pest infestation in your property is a red alert that needs immediate and effective action.
Hence, you need to seek professional help to exterminate these pests before it's too late.
Furthermore, ABC Pest Control can bring you immediate and effective solutions. That being said, you can book our team of experts in less than 60 seconds on the website.
If you need to talk to us over the phone, we can attend to your needs promptly. Just call 0404130944.
Be pest-free and worry-free with ABC Pest Control Services in Western Sydney.