Help is Just a Click Away
Pest Control Near Balgowlah – 2093
We all have pest problems at some point, but never fear! Pest control in Balgowlah experts are available to help you get rid of those pesky critters once and for all. 
If your house or company is plagued by bugs that won't go, it's time for a professional pest control assessment!
We're here to help you rid your home of pests. ABC Pest Control Sydney has the most effective methods for making life more comfortable, and we always use top-quality products! 
Call us today so that our team can start solving problems together through excellent service!
Get in Contact with Our Friendly Customer Care Team
How Do You Get Rid of Pests?
Pest control Balgowlah is our specialty! Do not hesitate to call ABC Pest Control Balgowlah if you are dealing with pests in your home or business. 
Having someone come in and see how reasonable but effective solutions are available at this firm makes us never doubt our services again. So, call now to get your quote!
Pest Control Methods That Work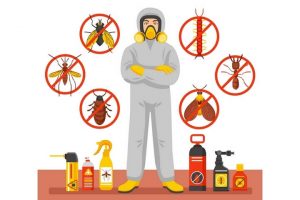 You may be thinking that pest control is an expense you can do without. 
However, the longer your problem goes untreated, the worse it will get and eventually require professional help from experts who know what they're doing! 
Contact us today if pests are getting out of hand at home or work, so we'll come to fix things up quick before anything else happens!
How to Get Rid of Rat Infestation?
We're here to help you get rid of those nasty creatures such as rats once and for all! If someone has moved into an old place with unwanted guests already there, boom, no more trouble from those pest control problems. 
Many services are offered so next time somebody needs our service they'll know where the best place is at. Our pest control experts will come out quickly on demand!
Worried About Spider Population?
We at ABC Spider Pest Control are always available for all your spider pest control needs! 
Our helpful team will go out on a limb to assure client satisfaction with great service and reasonable costs.
So contact us today if you have any pesky spidey issues in Balgowlah or anywhere else around Australia!
The Best Bed Bug Exterminators 
We're happy to help get rid of those pesky bed bugs! Our pest control professionals offer affordable rates and flexible scheduling, so don't hesitate. 
We know how difficult it is when these insects infest your home or office. Licensed pest control professionals will carefully examine the condition before executing an efficient treatment strategy.
How Do You Get Rid of Bed Bugs?
Bed bugs are no match for our preparedness. Because we provide individualised care, no two cases are ever the same.
With the help of a professional from ABC Pest Control Balgowlah, you may get rid of those nagging insects without leaving any scars.
1) In contrast to many other organisations, we do not provide our consumers with generic versions.
2) All of our employees hold pest control certificates.
What Should You Know About Cockroaches?
Do you know what's worse than a cockroach? A whole house full! These insects transport bacteria from furniture to food bowls that generate bad odours and stains.
If this has happened lately, call us quickly so we can remove the odours before they spread throughout your entire property. We got you covered with removal services!
The battle against roaches is never-ending. If you're sick of these pests in your house, try our safe and effective solutions!
What Are Your Options in Fleas Control?
We know how frustrating it can be to deal with an infestation of fleas. Our ABC Pest Control team will get rid of them once and for all! 
We use modern technology to keep pests out of your house while allowing you to relax and enjoy your life!
Why are Drain Flies a Concern?
Drain flies may be pesky, but did you know they're also a health hazard? Our team has found an innovative approach to getting rid of these pests from Balgowlah Sydney. 
There will no longer be any infestations with our pest control services since it is safe and effective! 
We offer eco-friendly products as well so your family can stay healthy without worrying about drain fly problems ever again. Contact us today for more information on how we could assist you!
What is the Best Pest Control for Mice Infestation?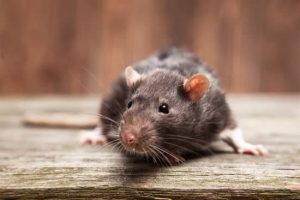 Mice are pesky little pests! They don't leave tooth marks, but they still manage to cause lots of damage. 
Fortunately, our experts can quickly eliminate mice and prevent their return, so you never have a pest problem again.
We've got the solution for your mouse problem! ABC Pest Control Balgowlah is here to help, so call now before it's too late.
The fast pest control service and great client care that we provide will make you happy with what else could be going on in this busy world of ours. 
Don't settle for anything less than excellent when there are other companies like ours!
Is a Termite Inspection Necessary?
The time of year when termites are most active is rapidly approaching. If you notice any strange activity near your home or business in Balgowlah Sydney, it might just be an infestation. 
These pests will do immense damage over several years with their feeding and thousands upon thousand eggs that they lay! 
But don't worry because pest control treatment from our professionals won't take long at all. We guarantee not even one day's worth before leaving every last inch cleaned up once again!
We promise to leave your house and property in pristine condition when we've completed our work! We're running out of room, so reserve your seat soon!
What's the Best Possum Removal Services?
Don't let the adorable looks of this animal fool you. It's dangerous and could be bad news for humans too!
The possum may seem like a cute little fellow, but they're more than just an enjoyable pest at home. Their droppings will continue spreading disease around your house if left unchecked by professionals who know what they're doing.
We take care of all your pest control needs. From insects and other pests, we'll make sure you're free to do what it is that makes life worth living and stay healthy!
How to Get Rid of a Wasps Nest?
We have the best pest control specialists who are ready at any time to help you get rid of those pesky wasps nests! Our professionals will ensure that everyone in your house or company is secure and that their lives are not disrupted.
Just contact us now if there is visible evidence that these insects have been working hard and successfully inside your home.
Affordability without compromising on quality is our promise to you when it comes to pest control services!
How to Get Rid Of Ants In Your Home?
Tiny ants can pack quite a punch. They'll eat anything that crosses their path, including restaurant food and workplace giveaways! 
In both cases, poor cleaning techniques and employees carrying filthy dishes back from restaurants attract more of these nasties.
Human interaction is the most common way for infection to spread, but there are also pests such as restaurants and homes. To keep everything clean, book an appointment with ABC Pest Control! The types of ants in Australia can be quite pesky. 
We provide chemical spraying or barrier treatments that work well against them so you don't have any more problems at your property.
How to Eliminate Pantry Moths?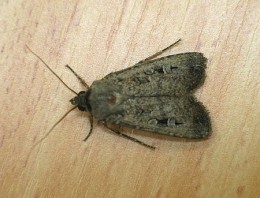 When you have a pantry moth problem, call the experts! These pests love to infest our food and can be really pesky. We'll get rid of them immediately so that this doesn't happen again soon. 
Contact us now to learn more about how much it costs and which sort would be perfect for your case before choosing!
End of Lease Pest Control?
We know all too well that sometimes our clients need help with end of lease pest control. Fortunately, ABC Pest Control can provide a solution for you! 
We're available 24/7 because no one should have their investment rocked by bugs while they're abroad or on vacation. Just let us know what service you like, and we'll handle the rest!
Balgowlah, Sydney's Population
In the late 1950s, Balgowlah was characterised by a mix of wealthy and middle-class families. Today, Balgowlah is still a family-friendly area with 53% of its population under 45 years old. 
Balgowlah has a high proportion of professionals and managers, and many residents live within walking distance of the beach, cafés, and stores, making it an attractive neighbourhood.
Facts About Balgowlah
Balgowlahhas an interesting history that reflects the land's Aboriginal past. The Dharawal people used to live in this area until they were moved on by soldiers around 1816. 
The earliest settlement in the area was an Irish Catholic fishing village. Balgowlah is thought to be formed from two Aboriginal terms meaning "wild duck habitat".
Also check out pest control in Balgowlah Height
Why Use Our Pest Control Sydney Services?
Connect With Us!
We have a great reputation if you are looking for pest control near Balgowlah. Customers come back to us because they can check reviews on Google Business Profile or arrange an appointment in less than 60 seconds. There's no challenge too big!
Let ABC Pest Control be your go-to pest control expert. We offer a wide range of services, from home inspections to preventative maintenance so you can stay safe in the coming year!
The staff is always happy when we get new customers because it means more work for them! Call us now to get awesome deals or you can check our Twitter page for more information. Also check us out on Yelp, True Local, and Brown Book.