Help is Just a Click Away
Pest Control Near North Shore
Locations of Sydney – Are you a resident of  Sydney? Do you need a friendly and experienced pest control expert in North Shore Sydney? ABC Pest Control Sydney covers the whole of Sydney Metropolitan. It does not matter where you are in Sydney we can be there. ABC Pest Control Sydney is providing a top-rated service all over Sydney for the people of Sydney.
If you have an issue with any type of pest control issue we have the solutions.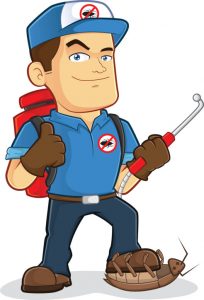 Please see the complete list of services we provide:
We eradicate and have solutions for a wide range of pest situations. Bed Bugs, Cockroaches, Fleas, Bees, Termites, End of lease, Birds, Ants, Silver Fish, Wasps, Rats, Mice, Bird, Bird Lice, Moths, Pantry Moths, Spiders, Ants, Ticks, Beetles and any other pest that may be giving you problems.
If you need any of the above services, then simply click and go to the relevant page.
Pest Control North Shore Sydney Prices
ABC Pest Control has a great display of prices of packages to suit you and your problem.
We have made a point of having competitive prices. Sydney pest control prices need to be fair along with a personal service. This makes for a great combination that our customers love.
To see some of the awesome packages we can offer for some of the more common issues we come across. Simply click here or call 0404 130 944 or book in under 60 seconds.
Get in Contact with Our Friendly Customer Care Team
Why Do You Have Termites In Sydney?
Clearly, termites are almost everywhere. In fact, 1 out of 3 properties in Australia has them. They certainly love to reside in warm places.
Furthermore, Western Sydney has a warm climate in summer making it a perfect home for them. Being always in the top 10 pests that give property owners painful headaches, termites have not spared Western Sydney. Specifically, from their domination and destruction.
Termites feed on cellulose-based materials. Their favorite foods are dead plants and trees.
Hence, they can be found in buildings, houses, and even in forests. Therefore, wherever they settle, they silently build their colony destroying the structure of the place.
How Do Termites Get Into Your Property?
You may have no termites on your property. However, that does not mean you won't have them sooner. Since termites can transport as quickly as they sense a food source.
Surprisingly, having termite activities within 5 km from our vicinity is surely something that you need to worry about.
Hence, termites travel through cracked pipes or wires. Additionally, they can also transport through woods used in building your property.
Wasps
 Generally, Australia has around 10,000 species of wasps. Sadly, these pests are not only living in bushlands anymore but started to live in urban areas. In fact, they've been building their nests in homes and buildings. Usually, they will find your garage, sheds, wall cavities, attic spaces, and roof edge the safest place to build a nest. 
Worst, when these pests get attracted by sodas, candy, juice, and ripe fruits inside your house, they are likely to build an infestation within. Hence, posing a threat to you and your family. Certainly, wasp stings are extremely strong and painful. The strong are venomous enough to trigger someone with an allergy. If this case happens, a victim might suffer serious medical attention.
 To avoid these harmful wasps, they should be eliminated in your area. However, getting rid of them is not an easy task. Wasp removal requires professional pest control experts. Thus, hire the most effective and affordable pest control company for your wasp problems.

How Destructive Are The Termites?
Termites are silent killers. They work discreetly and so we could not even notice their activities thriving underneath or within our properties.
Additionally, the sad thing is, sometimes, we could only realize their existence when the damage has gone too great.
Undoubtedly, seeing no appearance of termites on the ground's surface does not mean we are safe from it.
They usually start devouring the very foundation of our property, such as from underneath our floors and behind our walls.
Undetected Termites
However, if not detected and resolved early, property destruction by termites could cost expensive treatment procedures to destroy.
Not to mention the huge amount we would need in rebuilding our properties.
In fact, according to a report in 2012, termites had cost Australia a whopping 1.5 billion dollars worth of damages per year.
Surprisingly, this means an average of $5,000 to $10,000 for each property.
How To Protect Your Property From Termites?
First, as residential and commercial property owners, it's wise to do pest control monitoring and an inspection bi-annually or at least annually.
Then, remember the value of prevention more than the cure. Therefore, it is a smart action that we should also be engaged in.
Surely, you want to ensure that your property is safe and avoid losing thousands of dollars for damages. Thus, you would need to consider asking for professional assistance.
Why Use Our Pest Control Sydney Services?
Does DIY Pest Control Work?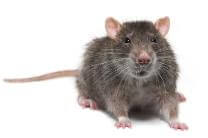 Moreover, there are many termites control DIY (Do It Your Own) solutions that you can do by following the recommendations you see online. However, this cannot properly fix the problem.
Termite treatment requires expert planning and administration to ensure that the problem is fixed the first time.
How Do ABC Pest Control Experts Fix Termites Problem?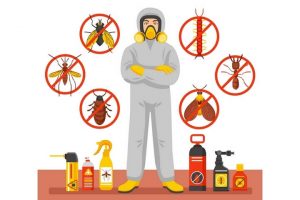 Clearly, Effectively resolving the termite problems requires a complete understanding of the nature of termites. Hence, ABC Pest Control experts are equipped with enough knowledge of the nature of termites and how they operate.
In addition, we use advanced treatment strategies that will completely remove these pests.
First, our team offers thorough internal and external inspections of the property with very affordable packages.
Then, we check the property grounds, roofs, gardens, sheds, fences, water pipes, drainage, and all areas where termites could possibly dwell.
In other words, we simply do not apply the treatment until we have ascertained the coverage of termites' presence.
Expert Treatment For Pests
ABC Pest Control experts administer the best treatment method to exterminate the termites based on the magnitude of the infestation. Furthermore, we use chemicals that are, certainly,  safe for the environment, people, and pets.
Moreover, we ensure your safety by complying with Australian Standards for the pest control treatment.
In conclusion, the long-term solution is the best solution. Therefore, we also offer termite reticulation systems to protect your property from the reoccurrence of termites.
In fact, we are one of the few companies that offer long-term protection solutions.
Possum Removal
Possum infestation is quite a common problem in the Upper North Shore region. From their disturbing noise at night to the destruction that they cause, these rodents become a huge problem. Unfortunately, only licensed pest controllers can catch or remove these marsupials according to the law. 
Possums are a real annoyance not just in the rural areas. In fact, they have also been invading urban homes and commercial properties. Hence, they now have region-wide coverage in the North Shore area.
As nocturnal marsupials, these creatures most commonly are out at night as they scavenge for food. As they become active, they also become too noisy as these territorial rodents fight against one another. Therefore, you would hear appalling noise on your rood during bedtime resulting in a huge inconvenience.
Possums can damage your fruits, vegetables, and your entire garden. Moreover, they can spread harmful bacteria that can cause infectious diseases like leptospiroses, Lyme disease, tuberculosis, and more.
According to the existing law that protects these animal specials, only licensed pest control specialists can catch and remove them. Our licensed team at ABC Pest Control can easily do the possum removal job for you. 
Tick Removal
Have you been looking for professionals to end your agony with ticks? Tick removal in North Shore is a complex process. DIY methods won't provide a complete solution. Hence, you should contact qualified pest controllers like us at ABC Pest Control.
Not only do ticks cause inconvenience and health issues to your pets. But also, they can be harmful to humans. As a note, ticks can break into the skin of mammals, birds, and other animals to suck blood. Unfortunately, the list of their food source includes humans.
Tick bites don't just leave itchiness, redness, and swelling. In fact, tick bites can result in allergic reactions in some people. Most horribly, the bites can potentially cause anaphylactic shock on some people who have severe reactions.
Don't take chances when it comes to tick infestation and call us immediately! Ticks can be all over your property which makes it difficult to eliminate them with simple methods. Contact us now for help!
What Are The Other ABC Pest Control Services?
ABC Pest Control provides effective solutions in exterminating not just termites. We are also professionally ready to solve pest control issues caused by other pests.
Our services cover those that crawl like cockroaches, ants, bed bugs, spiders, bird lice, fleas, maggots, beetles, and silverfish.
We are also trained and experienced with exterminating flying pests such as birds, bees, mosquitoes, moths, pantry moths, and wasps.
Cockroaches
Generally, cockroaches in Sydney are carriers of various viruses, bacteria, and diseases. Specifically, the ailments caused by cockroaches are asthma, various allergic conditions, diarrhea, polio, and typhoid fever. Additionally, they also carry salmonella and e-coli causing a person to vomit due to food poisoning. These all occur when cockroaches contaminate foods and spread their droppings. Their bad odor can trigger asthma, especially in kids.
Moreover, cockroaches not only pose health problems but expenses as well. Cockroaches are a threat to electric wirings. Just like rats and mice, they can chew electric wirings leading to the fiery explosion of the property. However, these threats brought by cockroaches can be prevented when they are controlled. Hence, controlling them requires a professional pest expert specifically for cockroach removal.
Rats and mice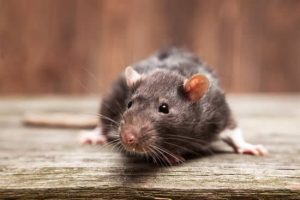 Undoubtedly, rats and mice are other pests to give you a headache. Both of these pests can invade residential and commercial spaces. They love invading food businesses. With the abundance of food, your property will surely b infested by rats and mice.
Certainly, implementing food cautions is not enough to prevent the invasion of these pesky pests. Unfortunately, they also ate clothes, cartoons, all types of paper materials and even electric wirings.
Furthermore, rats and mice are great baby-makers. So, if you have adult male and female rats or mice, your property will be infested within just a month. Rats can produce 10 babies within 4 weeks while mice become mature within just 4 weeks.
Eradicating these pests will free you from stress. Thus, contact a top-rated rat and mice removal for a quality service.
Fleas
Like other irritating pests, fleas are tiny pesky creatures that can frustrate you. They are parasites feeding on human blood to survive. Thus, your pets are the perfect target. Currently, 88 flea species are living in Australia. Although fleas do not have wings, they can jump up to 30 cm high. So, you and your pets are of no escape.
Unfortunately, flea bites can cause hair loss for your pets. Their excess scratch can damage the skin making them look unhealthy. However, killing those you see on the surface is not enough for the flea to be exterminated. They lay eggs under the carpet and floorboards. Luckily, Sydney is home to a top pest control service specifically on flea removal. Hiring them soonest can end your suffering of flea problems.
Spiders 
Sydney is home to a top-rated pest control company but unfortunately, Sydney is also home to deadly spiders. Some of the spiders inhabiting Sydney are redback spiders, Sydney funnel-web spider, white-tail spider, mouse spider, wolf spider, huntsman spider, an orb-weaving spider. Among all, Sydney funnel-web spider is the deadliest spider in the whole world.
Although there is antivenin to cure a spider bite, the fear of having them is inevitable. Mostly, Sydney funnel-web spiders are living under rocks, rotting logs, and shrubs. In short, they can live in your gardens and backyards. Thus, if you saw even a single presence of a spider inside your home don't be comfortable. You might be living with the Sydney funnel-web spider, the deadliest spider in the whole world. Therefore, hiring pest control experts for your spider removal is absolutely the best way in getting rid of them.
Drain flies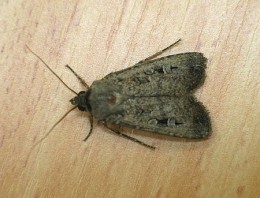 Naturally, drain flies love places with humid weather. Thus, Australia is the perfect place to live. Drain flies don't bite but are a complete nuisance to your surrounding, especially your kitchen and bathrooms. Generally, they like inhabiting your drain pipes and sewage system for the breeding site. Clogs and dirt are also their sources of food. Worst, they love decayed matters.
Imagine a drain fly crawling through rotten food and garbages and ending up roaming in your kitchen and bathrooms. Surely, you will find it stressful as a homeowner
Contact ABC Pest Control In Sydney
Finally, any sign of pest infestation in your property is a red alert that needs immediate and effective action.
Hence, you need to seek professional help to exterminate these pests before it's too late.
Furthermore, ABC Pest Control can bring you immediate and effective solutions. That being said, you can book our team of experts in less than 60 seconds on the website.
If you need to talk to us over the phone, we can attend to your needs promptly. Just call 0404130944.
Be pest-free and worry-free with ABC Pest Control Services in Western Sydney. We have 5-star rated customer reviews on our Google Business Profile. You can also check us out on Yelp, True Local, and Brown Book.