Pest Control Campbelltown-Macarthur
Help is Just a Click Away
Pest Control Near Campbelltown-Macarthur
If you need local pest experts to solve any pest control in Campbelltown-Macarthur, ABC Pest Control Sydney is your top choice. Our team is composed of highly qualified and licensed local professionals.
Primarily, we have been made experts by intensive training and years of experience in pest inspection, extermination, and prevention. Furthermore, we carry out every service with the utmost professionalism putting on top of your safety and satisfaction.
ABC Pest Control covers both residential and commercial property pest management needs.
Hence, our team provides cost-effective solutions to any pest infestation. Our wide range of services includes all possible pests such as termites, rodents, bed bugs, fleas, maggots, and bees.
Moreover, we also solve issues with beetles, cockroaches, birds, bird lice, and many more crawling and flying pests. In addition, ABC Pest Control has special services for the end of lease pest control and strata management.
Fortunately, we engineered our packages carefully to address your specific pest control needs at the most affordable prices in the entire region.
As a result, each service is carried out with high regard for quality, safety, reliability, and lasting solutions. Therefore, we use up-to-date strategies to solve any pest problem with strict compliance with the Australian standards on pest management.
Additionally, ABC Pest Control definitely values your time and so we designed a top-notch booking system on the website. This is to allow you to book a convenient schedule in less than 60 seconds. Similarly, you may call us for any pest inquiries or emergency calls.
Get in Contact with Our Friendly Customer Care Team
Bed Bugs In Campbelltown-Macarthur Sydney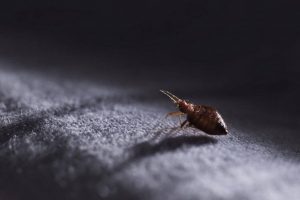 Primarily, Campbelltown and the rest of the Macarthur region have shown a rise in the number of their accommodation establishments.
However, this also causes an increase in the problem of bed bugs. In fact, this has already even extended to residential areas.
Undoubtedly, these pests have no wings but can travel far by hitching a ride with the luggage of travelers. Generally, the bedroom is their favorite hiding place, usually in bed outlines or in cracks and crevices of furniture or walls.
Bed bugs suck blood for sustenance.
Certainly, it is known that most pests are nocturnal insects and seek food at night when their host is sleeping or stationary. Moreover, they can crawl their way to other rooms and spread all over your house or building.
Also, these pesky creepy-crawlies cause more than just an inconvenience in our homes or business. Moreover, their bites can leave itchiness, redness, swelling, and even skin allergies. In addition, they can also trigger anxiety and insomnia in their host which can further worsen if not treated immediately.
Undoubtedly, bed bugs are difficult to deal with and cannot be exterminated by simple remedies. Thus, professional pest control is needed if you want to remove each bug infesting your house or business. Contact your local pest experts for effective treatment.
Wasps in Campbelltown-Macarthur 
The Sydney summer season is the perfect time for wasps to get active. Pollinating flowers and eating ripe fruits are wasp's favorite activities. Thus, if you have a flower and fruit garden, you should not ignore those wasps roaming around. These pests might harm you in any way with their sting. 
For instance, a person injected by a wasp's sting might suffer extreme pain. In some cases, the venom of a sting can trigger an allergy leading to serious medical treatment. Unfortunately, wasps can sting multiple times, unlike bees that lose their stinger after a single bite. If you are seeing wasps in your garden, hire pest control experts for wasp removal. Through this, they will not only eliminate those wasps you are seeing but its nest as well. 
Cockroaches Campbelltown-Macarthur
Primarily, cockroaches are abundant at Campbelltown-Macarthur due to their diverse environment perfect for habitation. Cockroaches can be a huge problem to the expenses and reputation of both residential and commercial sites. Unfortunately, the damages of cockroaches are beyond expectations. Their presence can attract away customers and can make your property smell so bad. Thus, hiring a professional pest expert for cockroach removal should be your top priority.
Aside from ruining your reputation, cockroaches are a threat to human health. The bacteria and pathogens they carried from filthy surfaces can cause diarrhea, dysentery, cholera, leprosy, plague, and typhoid fever. Surely, you do not want your family to suffer from the harm brought by cockroaches. While it is still early to eradicate them, you should contact the nearest and the most affordable pest control company for your cockroach removal.
Fleas in Campbelltown-Macarthur
Protecting your pets and family members is essential during a flea infestation. Naturally, fleas are pesky creatures feeding on human blood to live. If you have cats and dogs, you should protect them from irritating fleas. Pets infested by fleas can cause anemia from the loss of blood. Not only your pets but your kids will also be affected by itchy bites of flea irritating skin.
Moreover, fleas lay their eggs everywhere. It may be under the carpets, floorboards, or in your pet's bedding. If you cannot perform flea removal sooner, it will cost you more money. In particular, a pet suffering the harmful effects of fleas should be taken to the veterinarian for medication. Don't let fleas ruin the cuddles of your kids and pets. Contact a Sydney pest controller to address your problem.
Rats and Mice in The Campbelltown-Macarthur
In Campbelltown-Macarthur, rats and mice are known to be destruction to residential houses and commercial businesses. Aside from tearing and chewing things like clothes and electric wires, they carry diseases such as leptospirosis, pneumonic plague, and murine typhus. Rats are flexible to environmental changes that make them harder to exterminate. Hence, the most effective way to eradicate them is hiring pest control experts for a hundred percent successful rats and mice removal.
Spiders in Campbelltown- Macarthur
As a note, spiders are one of the most common pests in residential properties. A lot of humans are scared of this insect. When threatened, spiders tend to bite which can poison a person. Spiders feed on insects such as mosquitoes, cockroaches, and any other small pests. They are a good hunter of different insects but they are harmful and devastating to live with as well.
Furthermore, victims of spider bites can suffer from pain and swelling. In some cases, their venom can lead to respiratory distress, hypertension, kidney dysfunction, and worst death. Their venom is used to paralyze the prey before they consume eat. If you observe a spider infestation on your property, it is time for you to hire a pest controller for your spider removal. Do not let spiders harm you before you get rid of them.
Drain flies in Campbelltown- Macarthur
Unfortunately, drain flies are a nuisance to the household. Once a drain flies infest our home, they come in large numbers. Simply because they lay hundreds of eggs. Their extremely small length body makes them easier to invade our house and contaminate our foods. Though they do not have the diseases themselves, they carry bacteria from dirty places they live in.
Furthermore, drain flies usually love damp places. Their presence and contamination can trigger bronchial asthma in our family members. As well, their larvae can cause myiasis in which larvae grow inside human tissue. The effects of drain fly infestation are health-compromising. Hence, drain flies removal should be applied seriously for total eradication. To effectively get rid of them, hiring drain flies experts is the best choice.

Bird Problems In Campbelltown-Macarthur Sydney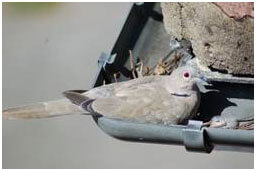 Primarily, birds are fascinating animals but they can also cause inconvenience or threat to our family and business. For that reason, these feathered creatures need to permanently fly away from our territories.
However, there are a number of the most common birds that cause serious problems in residential and commercial properties. Particularly, they are Pigeons, myna birds, Indian Myna Birds, starlings, seagulls, and sparrows.
Furthermore, birds are stubborn animals and can pose danger to people because of the number of bacteria they carry. Hence, they can scatter these pathogens through their droppings, and then they also produce millions of bird lice.
In the case of a large bird population, their feces could accumulate and deface your house or building. Furthermore, cleaning their feces and the reconstruction of the roof and walls they have damaged could cost a lot of money.
Finally, if you want to get rid of the bird invasion on your property, ABC Pest Control Sydney can offer you the best solutions. Certainly, we can make your property bird-proof by using several effective methods. In addition, these methods include netting, AVI strand wire, electric shock track systems, stainless steel spikes, baiting programs, and perimeter roof proofing.
Termite Treatment In Campbell-Macarthur Sydney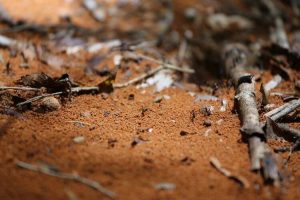 Termites are probably one of the worst pests a residential or business property can have. Additionally, these wood-hungry insects can be your most expensive enemy ever.
Hence, they can turn your homes and businesses into severe perdition without you noticing them. Indeed, termites should never be underestimated as the damage they cause can be financially astronomical.
First, every residential or commercial building is prone to termite infestation. Also, they feed on dead plants and trees or any cellulose-based materials. Similarly, these insects thrive into the timber of every house or building.
Therefore, termites will eat everything until none is left and then will continue to search for food sustenance in other locations.
Furthermore, if you do not have termites now, don't be too confident. Certainly, if they are anywhere within 5 km away from your property, you can be their next target.
Have peace of mind from the threat posed by termites by contacting your local termite experts in Campbelltown-Macarthur. 
Obviously, you need experts for a comprehensive inspection, extermination, or prevention.
ABC Pest Control Team has been successful over the years of termite management.
We are proud to be using the most comprehensive and cost-effective termite treatment for both homes and businesses. Thus, you may contact us now for a free quote or you may check our affordable packages on the website.
Contact ABC Pest Control Campbelltown-Macarthur Sydney
Understandably, dealing with any pest is more than troublesome. Since they can cause you unimaginable danger if you do not take immediate action to exterminate or prevent them.
Most importantly, you need pest experts in your locality because effective pest treatment requires professionals.
Finally, ABC Pest Control Sydney is your top choice of local pest experts in Campbelltown-Macarthur Sydney. We understand your needs and can provide the best solutions. Book for us now through our speedy booking system on the website or call 1300 411 970.
Our team is looking forward to working with you to make your property pest-free.
Why Use Our Pest Control Sydney Services?
Contact ABC Pest Control In Sydney
Finally, any sign of pest infestation in your property is a red alert that needs immediate and effective pest control near Campbelltown-Macarthur.
Hence, you need to seek professional help to exterminate these pests before it's too late.
Furthermore, ABC Pest Control can bring you immediate and effective solutions. That being said, you can book our team of experts in less than 60 seconds on the website. We have 5-star rated customer reviews on our Google Business Profile. You can also check us out on Yelp, True Local, and Brown Book.
If you need to talk to us over the phone, we can attend to your needs promptly. Just call 040 4130 944.
Be pest-free and worry-free with ABC Pest Control Services in Western Sydney.