Pest Control Hills District
Help is Just a Click Away
Pest Control Near Hills District
Pest control is essential to both residential and commercial properties in Hills District, Sydney as it is in other locations. Of course, all pests have their own useful purpose in the environment. However, if they become threats to our family and business, something needs to be done. They coexist with humans but most of the time they cause danger and health issues.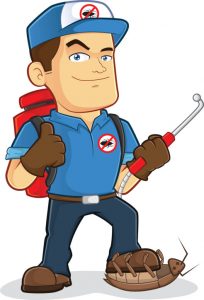 Pest treatment is a systematic and comprehensive process that requires pest experts. Thus, if you need local experts to handle a pest problem, the ABC Pest Control Sydney team is your best choice.
Our experts are licensed and experienced professionals that strictly comply with the Australian regulations on pest management. In fact, our aim is to provide exceptional and quality customer service. Hence, our team is dedicated to providing friendly, affordable, trusted, reliable, and lasting solutions to your pest infestation issues.
We are proud that we are the home of the deluxe pest control package. Special but practically affordable is how our packages were carefully designed to address your specific needs.
Our services cover termites, rodents (rats, mice, and possums), cockroaches, bees, wasps, spiders, bird lice, bed bugs, moths, and many others. Indeed, we cover all crawling and flying pests that you may have including end-of-lease pest control and strata management.
If you need immediate help from one of our pest experts, don't wait any longer. You can certainly book us in less than 60 seconds on the website or you can call 0404130944.
Get in Contact with Our Friendly Customer Care Team
Pests Occupying Hills District Sydney
There are many pests in the list that people of Hills District have been confronting, unfortunately. In general, the most common are rats, mice, termites, ants, cockroaches, spiders, and moths. Certainly, each poses annoyance, inconvenience, danger, and threats to health in residential and business areas.
Presence of Rats and Mice in Hill District Sydney
Are you worried about rats and mice on your property in Hills District? Do you need help in exterminating these rats and mice? Have you been searching for the best pest experts to get rid of rats and mice?
You, maybe, are one of those who are suffering from the infestation of rodents in Hills District. Truly, you want it eradicated for the last time.
Likewise, you might have already done all possible DIY (Do It Your Own) techniques to stop these pests. More importantly, you also want to keep them away from your home or business. Unfortunately, none of these DIY alternatives has completely resolved the problem.
Well, we understand that these pests are one of the most filthy and stubborn infestations. In fact, they are so harmful posing the possibility of fire and many health issues.
Rodents love to bite any materials including electric wires which may result to fire in unfortunate cases. Worst of all, they also carry pathogens that cause different infectious and deadly diseases like Salmonellosis and Leptospirosis. Moreover, they are also known to carry many other pests.
Rats and mice have been carriers of other pesky pests such as lice and ticks which are other productive and awful insects.
Rodents are clever animals. In other words, they can avoid deadly traps and baits. Thus, getting rid of them entails strategic planning and administration of the most effective treatment by rodent experts.

Why Worry About Cockroaches in Hills District Sydney?
Cockroaches are more prominent in wetter regions such as Hills District. This region has higher rainfall from among the regions in Sydney and has an oceanic climate. Therefore, this is a conducive place for huge cockroach infestation.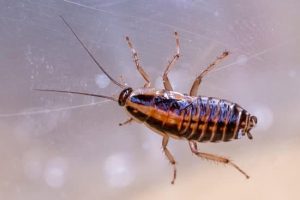 With its warmest temperature not reaching more than 22 °C (71.6 °F), cockroaches found a beautiful haven in Hills District.
Cockroach infestation is a serious matter that needs immediate and effective treatment to avoid unimaginable damage to property and health. They are dangerous because eat anything and can contaminate our food. Furthermore, these insects carry bacteria that cause many illnesses and can damage the property in case of a large infestation.
In homes or businesses (especially the food industry), these pests should not be given a chance to stay any longer. It's because the danger they bring is more to shiver for than their presence. Hence, they need to be exterminated by pest experts as soon as discovered.
No other treatment is more effective for cockroaches than the treatment done by experts. Thus, you need a professional who has a complete comprehension of the nature and behavior of these pests.
If you see any signs of cockroaches on your property, contact your trusted and most reliable pest control company- ABC Pest Control.
Wasps in Hills District 
Usually, wasps prefer your home or building commonly in your garage, sheds, wall cavities, and attic spaces. as their nest place. The sheltered areas of your home are a safe place for them. Unfortunately, they can attack you any time for they are living on one roof with you. Worst, they can invade your inside home through windows and door opening.
 If you are planning on destroying the wasp's nest, you should stop that thinking. Wasps are aggressive when threatened. They can injure you with their sting multiple times. Thus, you should partner with experts in wasp removal. A professional pest control company can carry on the plan safely and effectively. 
Why Use Our Pest Control Sydney Services?
Other Dreadful Pests in Hills District Sydney
Do you have beehives on the property and want to get them removed? Are spiders giving you phobia every time you see them on your walls and behind curtains? Do wasps give you trouble every day and want to put an end to it right away? Are you having sleepless nights because of the bed bugs? Have you been tired of seeing moths infesting your food supplies?
Any of these most common infestation problems that you may be suffering from has solutions with ABC Pest Control. Hence, allow us to help you put an end to your agony.
Suffer no more by contacting our pest experts to deal with the matter and give you the peace of mind that you deserve.
Possum Removal Hills District Sydney
Having a possum infestation is quite irritating. Not only do they create a huge disturbance at night with their noise. But also, possums can carry bacteria responsible for many infectious diseases. Furthermore, these nocturnal marsupials can be aggressive when threatened and will bite back.
As territorial creatures, male possums usually fight during mating season. As they become extremely active at night, their noise becomes too irritating. In fact, they can cause you sleepless nights.
As scavengers, these rodents would search every dirtiest area for food. As a result, they get in contact with bacteria that they can spread everywhere on your property. Like rats and mice, they have been the potential cause of the spread of leptospirosis, tularemia, Lyme fever, and more.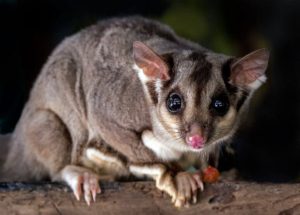 Catching and killing possums are prohibited in NSW. So, if you have a possum infestation, you need to contact a licensed pest controller to get rid of the problem. Only licensed experts like us at ABC Pest Control Hills District know how to execute the possum removal in compliance with the existing Wildlife Act. 
Tick Removal Hills District Sydney
The disgusting ticks have been a big problem in the Hills District Sydney. These bloodsucking parasites can be dangerous to your pets and family. In fact, they can feed on the blood of pets and humans.
You must avoid a tick bite. If you have ticks at home, you would notice swollen or red spots on your pet's skin. The same can happen when ticks bite humans. Worst of all, the bites on humans can develop serious allergic reactions. In rare cases, it can lead to a life-threatening anaphylactic attack for those who have a severe allergy to tick bites. In this, case you need immediate medical attention.
Never let the ticks put your pets' and family's health in danger. Contact us at ABC Pest Control for an effective tick removal at the first sight of the infestation.
Spiders in Hills District
Are spiders giving you goosebumps every time you encounter them? Are you exhausted from cleaning their webs regularly? You might want to get rid of them but you cannot do it on your own. Fortunately, you are living in Sydney, the home of the best pest controllers.
Spiders are dangerous despite their good side of being a predator of different kinds of insects. The deadliest spider in the world is living in Sydney. Sydney funnel-web spider carries batrachotoxin that can kill both humans and animals. Its size ranges from 1.5 cm to 3.5 cm with a color of dark brown to black. This spider is aggressive when threatened.
If you do not want to encounter a large and dangerous spider, hire a pest control expert to ensure your safety. Spider removal in Hills District is mastered by a professional pest control company. This gives you the best result you deserve.
Drain flies in Hills District
Naturally, drain flies are small, non-biting gnats. Mostly, they are developed in wet areas such as drain traps and pipes. Although this pest does not produce diseases itself, it can carry bacteria from filthy surfaces. Particularly, they are fond of wet surfaces directing them to your kitchen and bathrooms. They lay their eggs in water.
Additionally, the humid weather of Hills District, Sydney is the reason why drain flies love to inhabit this region. Drain flies do not bite but are a nuisance to residential and commercial spaces. They can make the property look gross and unhealthy. Thankfully, Sydney has a lot of pest control experts in terms of drain flies removal. Hence, execute a hundred percent safe and effective remedy in removing drain flies.
How to Contact ABC Pest Control Hills District Sydney
Pest control near Hills District is always anticipating your need for immediate and effective pest solutions. We understand the urgency of the matter. So, we have the best booking system online that you may utilize. You can secure and convenient schedule in under 60 seconds. We have 5-star rated customer reviews on our Google Business Profile. You can also check us out on Yelp, True Local, and Brown Book.
For immediate response to your inquiry and for a free quote on our services, contact 0404130944.