Ticks Pest Control Sydney
Ticks Removal Service in Sydney
Looking for ticks pest control in Sydney? Are you in need of top-rated professional tick removal in the Sydney area? Did you know that a female tick can lay thousands of eggs? How did ticks get into your home? What are the reasons to worry about tick infestation? Is tick removal easy to do by yourself? Can ABC Pest Control Sydney help you remove the pesky ticks?
Ticks Infestation Problem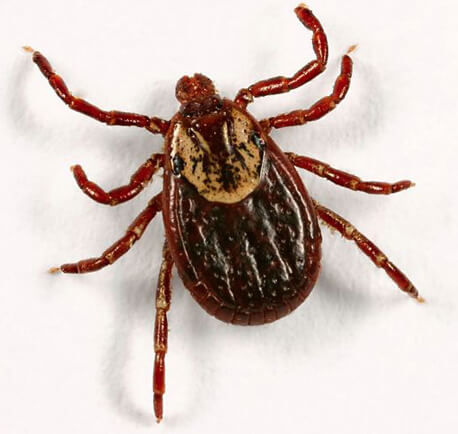 Ticks have been rising in number in all areas in Sydney and near Sydney including homes. Clearly, these bloodsucking tiny parasites can now invade your home.
Generally, they feed on the blood of animals and humans. Therefore, if ticks are in your home, your family and pets are in serious danger.
ABC Pest Control Sydney understands the constant danger that ticks pose in Sydney. Therefore, we have included tick removal as one of our specialties in pest control.
Surely, we have extensive knowledge and experience for over 20 years of being pest control champions. With that, we can deliver unparalleled results.
You can talk to us about putting an end to your tick infestation. In fact, we'll be eager to discuss with you the best solutions in Sydney to get rid of ticks. Likewise, you may check on our affordable packages and services on this website.
Call us at ABC Pest Control Sydney today on 0404 130 944. Thankfully, we can now tell you over the phone if what you have are ticks or other parasites. Moreover, you can find us on Google Business Profile and Facebook. 
Looking For Professional Tick Exterminators?
How Much Does A Tick Removal Cost?
ABC Pest Control Sydney offers the most cost-effective services including tick removal in Sydney. In fact, we guarantee value for your money for every treatment that we do.
Every pest infestation is different from the others. For instance, it differs depending on the level of the pest population and your type of home or business. Hence, ABC Pest Control Sydney treats every infestation as a unique one.
You may check our amazing and affordable packages on this website. However, for a better understanding of your unique pest control needs, we welcome your call on 0404 130 944 today.
Why Do You Have Ticks In Your Home?
Most ticks prefer woody or grassy areas in Sydney where they can easily get in contact with their hosts. Purposefully, they attach to their hosts to feed on their blood. For instance, they feed on the blood of birds, rats, mice, dogs, and many more including humans.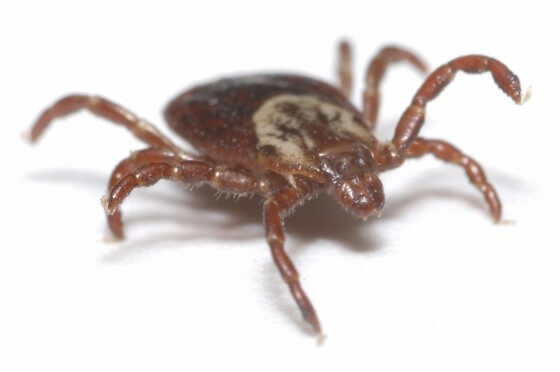 Ticks have more than 800 species all around the world. In fact, they are present around the globe except in colder regions such as Antarctica. Unfortunately, because of they love warm countries, they have been a problem in Australia.
Australia has been a breeding ground for ticks. According to the Department of Health of Australia, there are around 70 species of ticks scattered across the country. Besides, 16 of these species feed on humans.
Ticks are more active during the summer season. Also, even if more tick species prefer living outdoors, some can survive indoors. For instance, species like dog ticks and soft ticks can survive and breed in your home environment.
Ticks can certainly get into your home by hitching a ride on their hosts. For example, your pets or you may bring these parasites home after a walk in the park. Clearly, wherever you go that have ticks, they surely can attach to your pets or yourself.
To specify, you could be more susceptible to tick infestation if you have pets. Moreover, they surely are present also because your place is surrounded by thick grasses and shrubs.
A few ticks that enter your home can multiply into thousands eventually. Therefore, if you have sighted or felt their bites recently, you need to act immediately. Specifically, you can talk to the local ABC Pest Control Sydney for expert tick removal.
Do Tick Bites Cause Diseases?
Tick removal in Sydney is a must because ticks can certainly cause diseases. Apparently, their bites can result in tick-borne diseases as they pierce through the skin of their hosts.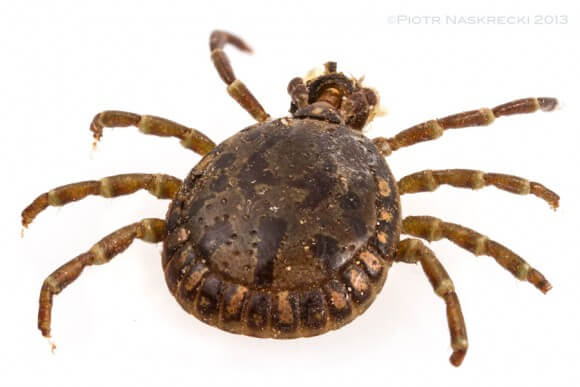 Parasites like ticks have only one goal in their lifetime. Obviously, that is to feed and reproduce. Therefore, they would do everything to grab every opportunity to reach their hosts for sustenance.
Tick bites are dangerous to both animals and humans. For instance, their saliva acts as the anti-coagulant that makes blood freely flow. However, it is quite toxic to humans and animals that later will have some serious effects.
You could have allergic reactions to tick bites. For instance, their bites could result in swelling or redness at the bite site. Unfortunately, it can result in severe cases such as anaphylactic which can certainly be deadly.
A tick bite can certainly break the skin resulting in an opening. Apparently, this opening in your skin could be an entrance point for outside bacteria to come in.
Hence, you become prone to several skin infections. Worst of all ticks may get stuck in your skin tissue if you failed to successfully remove them.
In rare cases, tick paralysis can also happen because of tick bites. Unfortunately, kids are more prone to tick paralysis than adults.
For instance, this condition may worsen with symptoms like walking difficulty. Also, you may have weakness of the limbs, facial paralysis, and intolerance to bright light.
You should take tick bites seriously. In fact, they have also been the cause of spotted fever and Lyme disease among humans and pets. In all these diseases, you must seek immediate medical help.
Specifically, you can dial

0404 130 944


or book in under 60 seconds.
How Can You Prevent Tick Infestation?
Avoiding contact with ticks is the primary way to prevent infestation in your home in Sydney. Apparently, if these pests can't get inside your home unless you allow them to. Therefore, you should be aware of how to prevent them.
There are a lot of ways to keep ticks away from your place. For instance, you may regularly clean your surrounding with dry leaves. Never let this garbage to pile up because ticks love to stay in them.
Ticks love warm and moist areas. Therefore, it would be ideal to place your lawn furniture in direct sunlight to keep it dry. With that, you will discourage ticks to stay.
Never make your garden or vegetation close to your home. Generally, ticks love these areas. These are their favourite places. However, they can easily get indoors in search of their hosts. Unfortunately, that's you and your pets.
If you have to go to a tick-infested place, it would help if you just wear light-coloured clothes. Specifically, you can easily spot ticks attaching to you with these clothes types.
Also, you should wear long sleeves and pants and tuck them in. Moreover, don't forget to wear boots and hats.
Finally, you may use a tick repellant. However, you should avoid spraying them to your skin. Besides, always wash your skin and clothes thoroughly to wash away the chemicals.
Prevention is always necessary. However, if ticks are already in your home, you need to remove them. With that, don't hesitate to call ABC Pest Control Sydney for a top-notch tick removal service.
Contact Professional Tick Removal Service
Professional tick pest control near Sydney is just one top specialty of ABC Pest Control. In fact, we cover all common household and commercial pest control issues.
For instance, you can contact us for termite treatment and inspection, rat removal, cockroach removal, bed bugs removal, and more.
You can reach ABC Pest Control Sydney today for your enquiries on 0404 130 944.
Likewise, you can easily book us in under 60 seconds on this website. Also, we provide a free quote on all our services over the phone. Lastly, check out Google Business Profile for 5-star reviews. Also, look us up on Yelp, Brownbook, and Truelocal.