Pest Control Sutherland Shire
Help is Just a Click Away
Pest Control Near Sutherland Shire – 2232
We, at ABC Pest Control, are proud to be the trusted company in Sutherland Shire, Sydney for providing safe, friendly, reliable, and cost-effective pest management services near Sutherland Shire over the years. Being the home of deluxe pest control services, we offer affordable but competitive packages that cover multiple pests. Each package was carefully designed to address specific residential and commercial pest control needs.
We guarantee lasting solutions to your pest problems. Hence, we strictly comply with Australian pest control regulations. This means that our treatment is not just effective but is also safe for the environment, people, and pets.
Your time is important to us. So, we designed our booking system on the website to enable you to book for our experts in less than 60 seconds.
If you have an inquiry or if you need a free quote, contact us today.
Get in Contact with Our Friendly Customer Care Team
Why Is ABC Pest Control The Best?
In providing solutions to your pest problems, what matters to us is not what we do but how we do it. That is why the ABC Pest Control team is composed of friendly and professional pest experts that are licensed, trained, and experienced. Also, we are updated with modern approaches to pest management. Moreover, we follow a thorough and comprehensive process for inspection, extermination, and prevention.
We aim for a lasting solution that's why our experts treat each pest problem from its root cause. Our treatment is holistic. We don't leave a chance for a pest to survive to leave you with confidence and peace of mind. With that said, we provide only the best customer service that you deserve.
ABC Pest Control Services
ABC Pest Control covers a wide range of pest infestation problems in both residential and commercial properties. We provide treatment for termites, rodents (rats, mice, and possums), bed bugs, birds, bird lice, bees, beetles, ticks, spiders, maggots, silverfish, cockroaches, fleas, ants, mosquitoes, moths, pantry moths, and wasps. In addition, we also have special services for end-of-lease pest control and strata management.

Top Pest Control Problems
With the beauty of the Shire, who would think that this region is faced with stubborn pest problems? In fact, the Shire has been featured numerous times in television series with its fascinating sceneries. Unfortunately, this beautiful land is not just a stunning site that attracts tourists but also a convenient home for numerous pests.
Reports of pest control problems in this location have shown the most common creepy-crawlies that pose a threat to people. Specifically, these pests are present in both residential and business properties. In particular, termites, cockroaches, rodents, fleas, wasps, ants, and spiders are among the front-runners when it comes to infestation.
What Makes Termites Destructive?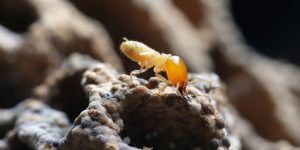 Do you have problems with termites? Are you eager to know how destructive termites can be? Have you been tired of trying everything in your power to eradicate them?
Termites (white ants) are not as dangerous as the other pests but are the most destructive if not treated early. Indeed, these tiny insects can slowly devour your property and turn it into severe perdition with damages you'd never expect. Surprisingly, we do not usually notice any obvious hint when they have arrived at our property.
These pesky insects feed on dead plants and trees. They eat any cellulose-based materials like the wood used in the construction of our houses and buildings.
Usually, parts of our properties with wood materials are the walls, ceilings, and floors. Thus, this makes our residential and business property the best for their appetite. In addition, they can also extend their feeding habits to your wooden furniture and window frames.
Never try to treat termite infestation by yourself for it might just worsen the situation. Contact termite experts for an effective solution. Furthermore, it is also recommended to have an annual termite inspection for a guarantee of termite-free property.
Fleas
If you have dogs and cats at home, you surely have fleas on your property as well. They love inhabiting pets for they can feed on their blood to survive. Fleas are dangerous not only to animals but to humans also. They can cause diseases such as typhus, plague, cat-scratch disease, and tapeworms. Particularly, these diseases are caused by infection from bacteria brought by fleas. The bacteria are transmitted through the opening of the skin caused by excess scratches.
Furthermore, the continuous bite of fleas to your pets can cause them anemia. This will lead to the death of puppies, kittens, or older pets. Thus, if you have seen signs of scratches on your pets, partner with flea removal experts in Sydney.
Spider
Sydney is home to almost 3,500 species of spiders. Among the list are Sydney funnel-web spiders, Redback spiders, white tail spiders, wolf spiders, black house spiders, mouse spiders, huntsman spiders, garden orb spiders, and trap door spiders. The most dangerous of all is the Sydney funnel-web spider known as the deadliest spider in the whole world.
Primarily, Sydney funnel-web spider's habitats are under rocks, rotting logs, and shrubberies. This kind of spider is very toxic containing a venom called Robustoxin that affects the nervous system of humans and monkeys when bitten. To avoid these dangerous critters, contact a leading expert on spider removal.
Drain flies
Unfortunately, drain flies are common pests to invade your property. Aside from their annoying presence, they make hour space look dirty and unhealthy. Drain flies source in your house are drainpipes and sewages system. They love the dirt in your clogged pipes does spreading it inside your home.
Drain flies love wet areas which is why they are mostly seen in your kitchen and bathrooms. Imagine those drain flies crawling in your dirty pipes going into your kitchen and contaminating your food. Surely, it's a lot of stress.
You might want to kill those drain flies on the surface but sadly, it is not enough to completely exterminate them. This issue should be partnered with pest control experts that can execute a hundred percent flea removal.
Wasp
Wasps are a great carnivorous predator. Mostly, they eat insects like spiders, caterpillars, ants, bees, and flies. Surely, they help eliminate insects that damage the crops. However, wasps are a pain when they start attacking you. In fact, their sting is venomously causing a person to dizzy, suffer from breathing difficulties, and blood pressure drop. 
If you have a flower and fruit garden, you are likely to attract these harmful wasps. They serve as great pollinators but love damaging ripe fruits. When threatened, they are aggressive hence attacking you using their stings. Undoubtedly, they are dangerous creatures. To prevent them from hurting you, partner with pest control experts to ensure your safety and the people around you. 
Why Use Our Pest Control Sutherland Shire Services?
Why Are Cockroaches Dangerous?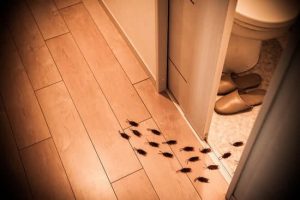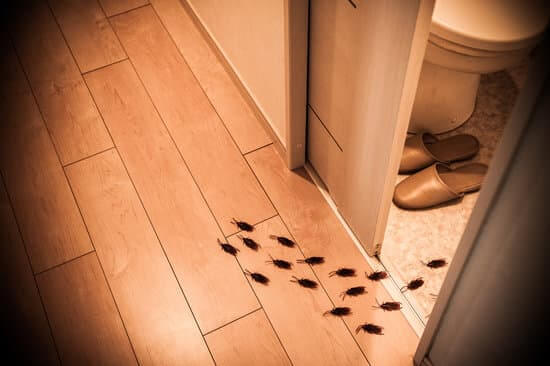 Cockroaches can do more than just cause us shivers. These nocturnal insects carry a number of bacteria that cause sickness. They cause infectious and deadly diseases such as typhoid fever, diarrhea, and polio transmitted through food contamination.
Cockroaches eat anything and can destroy our property if the infestation gets too large. However, you will notice their presence through their droppings and eggs usually in dark corners. Moreover, you will also smell their distinctly odd odor and sightings of dead or living cockroaches.
Fighting cockroaches is not easy. They are fast and can hide in the darkest and most enclosed areas. Also, cockroaches, breed quickly and get their population multiplied astronomically in a short period of time.
If you need immediate and complete eradication and prevention of cockroaches, contact the best pest experts today.
ABC Pest Control has been providing the most cost-effective treatment against cockroaches in entire Sydney. Contact us for inquiry or book here.
Are Rats & Mice Threat?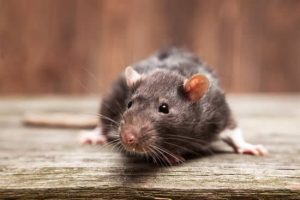 Are you seeing dead rats or mice around your property? Do you see gnawed or nibbled wires, furniture, clothes, and food containers within your property?
If you answer YES to any of these questions, you are surely being infested by these clever rodents. Rats and mice have been one of the most harmful pests with their capacity to cause major damage and health issues.
They can bite anything that they pass by and in some cases, they cause fire by gnawing electric wires. Worst of all, they also carry pathogens that cause diseases such as Leptospirosis and Salmonellosis. Moreover, they can also bring other pests such as lice and ticks.
These rodents are smart but we can outsmart them by contacting pest experts that understand their nature and behavior. Therefore, you may contact the ABC Pest Control team for immediate treatment.
Other Common Pests
We have highlighted in the previous discussion the first three most common pests in the Shire. However, being residents of this region, we are also faced with other major infestations like ants, spiders, wasps, and fleas.
Each causes discomfort and health threats but each also has a counter-solution. In fact, you have local experts that can help you.
ABC Pest Control has been helping the entire region not just in exterminating these creatures. Most importantly, we help people understand what they are and how we can prevent them.
Contact ABC Pest Control
Every sign of pest infestation, no matter how big or small should be acted on with urgency. Hence, contacting pest experts is the best action to take in order to obliterate these pests.
Of course, you need friendly and local experts that provide cost-effective pest control treatment with guaranteed service reliability. With that, you can contact ABC Pest Control Sutherland Shire in Sydney at 0404130944.
You may also book us through the website to put an end to your ongoing pest problems and wake up the next day worry-free.
Contact ABC Pest Control In Sydney
Finally, any sign of pest infestation in your property is a red alert that needs immediate and effective action.
Hence, you need to seek professional help to exterminate these pests before it's too late.
Furthermore, ABC Pest Control can bring you immediate and effective solutions. That being said, you can book our team of experts in less than 60 seconds on the website.
If you need to talk to us over the phone, we can attend to your needs promptly. Just call 0404130944.
Be pest-free and worry-free with ABC Pest Control Services in Western Sydney. Check us out on Truelocal, Yelp, or Brownbook!