Help is Just a Click Away
Pest Control Near Chatswood – 2067
Are you looking for the best solutions to your pest control in Chatswood, Lower North Shore, Syndey? ABC Pest Control Sydney in this locality is on high alert to answer your call for help with the stubborn pest problems. You can book us now or call us for a free quote and any enquiry.
Obviously, Chatswood has gone quite far in terms of residential and commercial development. Despite the expensive cost of acquiring a home or property in this suburb, more people are still coming in every year. However, this quick development also comes with a disgusting surprise in the form of the pesky infestation.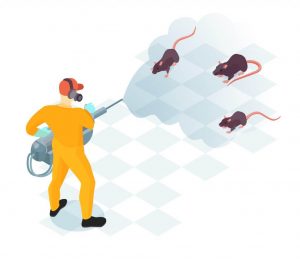 The development of any area attracts pest invasion as their natural habitat becomes limited. Clearly, they swarm into human territories for shelter and sustenance. Hence, your home or business is at higher risk of their destructive and harmful intrusion.
It's certainly impossible to defeat any form of infestation without professional help from your local pest control experts. Over-the-counter solutions definitely can't completely eradicate your problem. Oftentimes, they make the situation even worse.
ABC Pest Control has been vigilant and successful in helping property owner making and keeping their property pest-free. With around 20 years of service in entire Sydney, our local experts are the top choice in pest inspection, extermination, and prevention. Moreover, we cover all kinds of household and commercial pests that come along with competitive packages.
Compliance with the Australian pest control standard is important to us as we maintain safe and cost-effective services. Your safety while we work with quality is our top priority. Thus, we guarantee that every treatment we do is safe for your family, pets, and the environment.
Book our pest experts at ABC Pest Control today or call us for the best solutions to your pest problems.
Get in Contact with Our Friendly Customer Care Team
Termites are Real Problems in Chatswood Sydney
If you think you don't have termites now, don't be too confident that you never will have them. Unfortunately, no property in Chatswood can stay safe from the termite attack unless preventive measures are consistently in place.
Termites are real problems anywhere in Sydney causing astronomical damages every year. The truth is, most property owners still don't realise how destructive termites are until they experience it firsthand. Oftentimes, it's too late before they know that their place has been infested by these merciless and wood-hungry pests.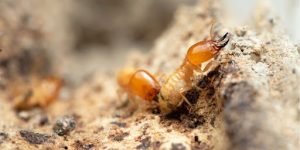 The extreme mobility of termites makes them a threat anywhere. In fact, they constantly move to find a new home and sustenance, expanding their colonies and infest any place they settle in. Sadly, your home could be the next place of their invasion.
For instance, a termite activity within 5km in radius from your property makes you a vulnerable target of their next invasion. Unless you do a regular termite inspection or install a termite barrier system, you can never stop them from coming.
Experts have been quite clear in emphasising the significance of a regular termite inspection to save your property. In fact, you need to do it at least once or twice a year to ensure termites don't go far with their threat and damages.
Solutions to eradicate and prevent termites should safe, comprehensive, complete, and effective. Hence, you must choose the right termite experts for the job.
ABC Pest Control is your team of local termite experts that provide the best solutions to your termite problems. Book or contact us today for the details.
Expert Rodent Infestation Solutions – Chatswood Sydney
Rodents like rats and mice are one of the most stubborn pests to enter your property. They are clever and are quite difficult to eliminate. Thus, they can stay and grow in huge numbers as these creatures breed quickly.
Rats and mice bring both destruction and serious health issues. They can damage wires, food containers, and furniture. Moreover, they carry many harmful bacteria that can cause infectious diseases bringing health problems in your family or business.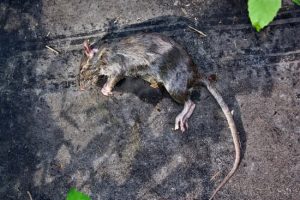 As they scavenge usually in the dirtiest areas, rats and mice get exposed to different bacteria that they carry wherever they go. When they enter your place, they can contaminate your food, water and surroundings exposing you to a lot of illnesses. A few of these diseases are Salmonellosis, Leptospirosis, Tularemia, and Hemorrhagic fever.
You can't eliminate rodents by simple traps and baits. Over-the-counter methods may catch or kill a few of them but won't completely address the problem. Particularly, eradicating these pests involves not just effective traps and bait. It certainly includes destroying their nests and sealing all their entry points to your property from the ground to the roof.
It's a heavy task to treat a rodent infestation but it will be easier with rodent experts. You can reach out to ABC Pest Control in Chatswood for help. Stop the threat of these odious rodents by contacting our rodent experts today. Certainly, you can book us for a visit.
Why Use Our Pest Control Sydney Services?
Professional Cockroach Treatment – Chatswood Sydney
Cockroaches undoubtedly are one of the worst infestations in both residential and commercial places in Chatswood. These pests don't just cause damages but also transmit many diseases. Hence, to keep your family or business safe and healthy, you need to eliminate these creepy insects immediately.
It's no easy to eradicate cockroaches as they can withstand many poisons. Over-the-counter sprays and baits may help but these solutions won't wipe their entire colony out. Thus, you need to seek professional help from cockroach experts.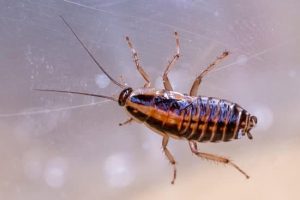 Cockroaches breed quickly and can double their number in no time. They are nocturnal scavengers that you would usually encounter in your kitchen or bathroom where there is access to food and water. Also, they love roaming in dirty places like the garbage bins or garbage area getting in contact with many bacteria.
It's quite astonishing but cockroaches carry and transmit many serious health problems in your home or business. For instance, they have been the main culprits behind the spread of Salmonellosis, Dysentery, Typhoid fever, Leprosy, Polio, Tuberculosis, and Cholera.
The health issues that cockroaches bring are all fatal if you don't seek immediate medical attention. However, you can still prevent these illnesses by making sure cockroaches don't stay any longer in your home or office.
ABC Pest Control has mastery when it comes to the most effective cockroach treatment. For instance, we don't just apply the treatment without doing a thorough and comprehensive inspection of the coverage of the infestation. As you would already know, the cockroaches you see around are just a few of the thousands.
Book or call our cockroach experts at ABC Pest Control today for immediate help.
How To Get Trusted Pest Control In Chatswood?
We're here to help you get rid of those pesky pests immediately! Give us a call, and we'll do it without leaving any traces behind. ABC Pest Control will take care of inspection and treatment plan implementation, so there is no need for tedious work on your part.
With our pest control service, you can sleep well at night knowing that the experts are on-call 24 hours a day and will be there in case of an emergency. Book a service online today in just 60 seconds!
Don't trust just any company when you need a Pest control near Chatswood. Our 5-star rated customers have found us the most reliable and affordable service in town! Book an appointment with our quick & easy process that takes less than 60 seconds today for guaranteed results.
The feedback we've had on our Google Business Profile has been fantastic. You can also check us out on Yelp, True Local, and Brown Book.
Or talk to us on hotline 0404 130 944 for a customised plan!
Also check out pest control in Chatswood West.