Help is Just a Click Away
Pest Control Near Manly Vale – 2093
Do you want a pest control in Manly Vale that gets results? Are you looking for affordable and reliable service with quick responses? Well, look no further because we're here! 
With our 20 years of experience, you'll never need to worry about what's going on in your home. You won't find any better pest control company than ABC Pest Control Sydney because we're the top for a reason: low charges & quick response times mean getting back up soon. 
Your problem is our priority! We'll make sure that you're taken care of promptly. Our 24-hour customer service will be there for any issue, so don't hesitate to contact us!
What Are The Types Of Pests In The Manly Vale Area?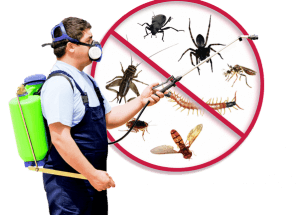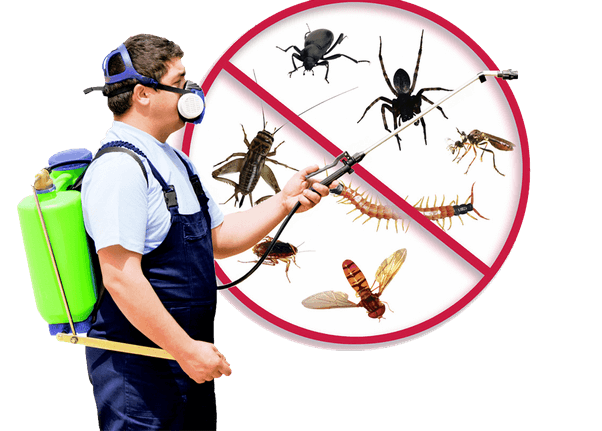 There's no need to worry about those pesky creatures again! ABC pest control in Manly Vale uses the latest techniques and guarantees your home will be free of pests. Thus, all you need to do is contact us today if you want relief from these annoying pests that live off dirtying up homes!
Our safe pest control treatments eliminate cockroaches, fleas, rats, mice, bed bugs and spiders, or any other pests you might be facing. We guarantee peace of mind knowing that your home has been treated with the best products available. So, contact us to customise a solution for your needs!
Get in Contact with Our Friendly Customer Care Team
What Are The Pest Control Services That You Can Trust?
The pests in your home are the scariest thing you have to deal with. Without proper treatment, they keep coming back for more food and warmth! Seek pest control specialists to keep them out to avoid infestation and further damage.
If you have been dealing with pesky pests, we've got the perfect solution for you. Simply give ABC Pest Control in Manly Vale a call, and we'll take care of your problem right away!
What Rat Pest Control Is Available?
It's incredible how many people have rats running around their property without even knowing it. These pesky creatures can cause disease in humans if not dealt with properly! It seems that every time you think they're gone, there is always some trace left behind. Protect yourself from these creatures through our rat pest control team in Manly Vale, which guarantees safe and effective treatment!
Moreover, our pest control professionals are experts in handling the problem of rats. They are small and crafty. These creatures chew through electrical wires to get into your home! We have experts who know how this happens, so don't let another one get inside yours again by calling us right away!
What Spiders Need Pest Control?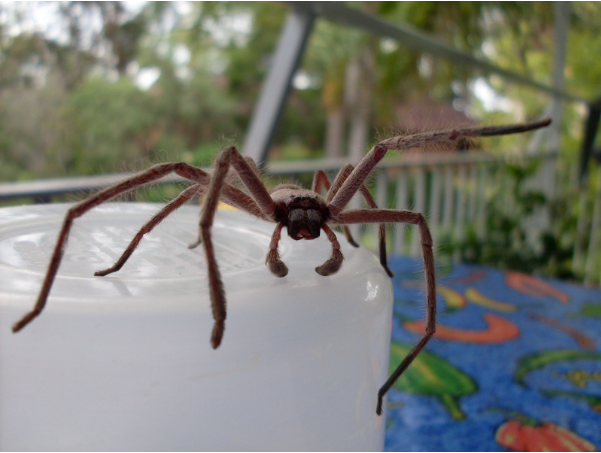 Don't let the black and redback spiders enter your house! The pests that live in your home make it difficult for you to enjoy peace and quiet. Our spider pest control experts in Manly Vale will make them go away so you can finally sleep soundly.
Further, a pest control professional will know how to prevent another infestation from happening because we understand its root cause. Call us to book an appointment!
What Is The Best Bed Bug Removal Services?
Have you been experiencing an increase in the number of bed bugs bites? These pesky insects feed on people's blood and can quickly infest your home. You may not be able to see them, but that doesn't mean they're gone! If it seems like these pesky insects have invaded your property, our bed bugs pest control team in Manly Vale knows how crucial it is to rid them of comfortable living.
Moreover, you can be at ease knowing that our experts are here for you anytime. For instance, we'll take care of the problem, no matter how big or small it may be! So, talk to us to customise a plan for your needs. 
What To Do For Bed Bug Problems?
The truth is, there's no such thing as a single solution to pest control. But we are the best at it because our bed bugs pest control team in Manly Vale will help you get rid of those little monsters for good with our professional services suitable for your needs and budget!
We design individualised treatments to meet your needs.

We're not going to let those pesky bed bugs ruin your life. We offer a variety of services, including control and pest removal so that you can get back at ease in no time!
What To Know About Cockroach Infestations?
Who doesn't want to get rid of cockroaches? They're nasty and smell bad. Not only do they leave an ugly mess behind, but these bugs can cause infestations which means you'll be risking your health by having them around!
It's not nice to have pests around your home, and we're going to make sure that they will be eliminated. Our cockroach pest control experts in Manly Vale will inspect every area targeted to ensure they won't be coming back. So, give us a call right away before it gets out of hand!
What Do I Do For Flea Pest Control?
The only thing more frustrating than dealing with a pesky flea bite is knowing that you can't do anything about it. However, worry no more because our flea pest control experts in Manly Vale have all the solutions! Also, we will get rid of even those stubborn insects from making homes out on people's nerves night after endless nights!
These pesky creatures, known for feasting on the blood of mammals and birds, can cause discomfort to their hosts. They also carry different bacteria, which pose severe health risks! Let our team handle these little monsters by calling us right away!
What Causes Drain Flies Pest?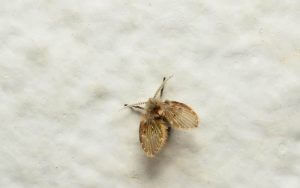 We know all about pesky drain flies, and we have a solution for you! Our drain flies pest control team in Manly Vale will cover all these problems without using harmful treatments. We don't want these pests getting in the way of your plumbing.
We can help you get rid of these nasty creatures once and for all! Our team has been trained to handle any infestation. Give us a call now to remedy the situation!
What Are The Things To Know About Mice?
One way to keep mice from your kitchen is by removing any food source, such as leftover meals or loose groceries in bags. Further, thoroughly wash up anything they may have contaminated first before reusing the item! However, what will you do when they keep coming back?
If you're looking for someone that can solve your mice problem, then look no further than our mice pest control team in Manly Vale! Get in touch, and let's create a tailored plan for you. 
How Often Should I Get A Termite Inspection?
Termite infestations can cause severe structural damage to your home, so you must conduct regular inspections. If there are signs of termite activity in the area where they may occur – such as wings found near foundations- then we recommend getting an assessment from professionals right away!
The pests that infest your home are responsible for many repairs and remodeling projects. If you haven't had a thorough inspection, now's the perfect time to get rid of them! In addition, save yourself from future expenses by scheduling an appointment with our termite pest control experts in Manly Vale today!
Who To Call For Possum Removal?
If you see possums around your home or garden, don't worry! Our possum pest control team in Manly Vale knows the best methods for keeping them away.
There are many different diseases that possums can carry, making them one of the most dangerous animals to have around your home. They can induce leptospirosis, which has been known for causing inflammation throughout your body after coming into contact with their urine and TB, where lung collapse may occur if left untreated over time.
However, you can't handle the pest problem on your own. Get in touch with our team for professional help!
What To Do For Wasp Nest Removal?
The wasps are aggressive insects that sometimes go indoors to nests. They can be seen buzzing around or intimidating people, but if you see them at your house, it's best not to touch the nest to avoid provoking them. Their stings are extremely painful!
You don't want those pesky insects around, do you? Our wasp pest control team in Manly Vale will guarantee to get rid of the problems for good! Give us a call today to make life more comfortable for you. 
Who Provides The Best Ant Extermination Services?
We know that when you're dealing with an ant problem, it's crucial to find the best solution for your needs. Our ant pest control experts in Manly Vale offer practical and cost-effective solutions which work in harmony so we can assist in whatever way possible! Just give us a call today–our knowledgeable team will be happy to help immediately!
We wouldn't compromise your health, which is why our bait stations with safe treatment will keep the pesky insects out for good! We also offer chemical spray and exclusion barriers to eliminate them quickly.
You deserve the best, so don't hesitate to call us. We're here for you every step of your way!
How To Find Pantry Moth Pest Services?
The pantry moth is a bug that loves eating anything sweet or starchy. If you're experiencing this problem in your home, talk to our pantry moth pest control team in Manly Vale, who can help with rapid response times and reasonable prices!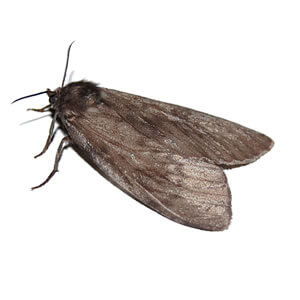 You deserve only the best service. Give us a call now so our experts can find an option that fits your needs perfectly!
How To Find End Of Lease Pest Control Services?
Contact ABC Pest Control in Manly Vale to ensure your new home or apartment is without pests for the remainder of its lease! And when you're ready to move out, we provide a seamless end of lease pest control to take away the hassle from you.
Let our team handle your pest control needs! Whether you're looking for a one-time program or a long-term, we are here to help. Talk to us, and let's create the best option for your need.
Manly Vale Area Sydney Population
Manly Vale is a residential suburb on the Northern Beaches of Sydney, in New South Wales, Australia, located 21 kilometres northeast of the Sydney central business district and 9 kilometres southwest of Manly. It overlooks Manly Dam Reserve and Warringah Golf Course. 
The suburb was originally part of Manly and was known as East Manly, but it changed to Manly Vale in 1919. The 2016 census recorded 10,670 residents in the area.
Stories and Aboriginal Legends of the Manly Vale Area NSW
Manly Vale has always been considered one of the most picturesque locations along the foreshores of Sydney harbour. Aboriginal legends tell us that Aboriginal tribes lived for thousands of years around Port Jackson before European settlement began in 1788. 
Aboriginal people spent much time fishing and gathering food from both fresh and marine waters, with regular camps being established at places such as Homebush Bay and Botany Bay near La Perouse where regular fish traps were built across rivers to create safe havens for fish. 
Aboriginal legends tell us of a great warrior spirit who lived in the land where Manly Vale is located. He was known to Aboriginal tribes as Moodai. He had one son named Merremang and two daughters, Warreen and Meuloo.
Moodai's home was somewhere on the northern side of what is now known as Cowderoy Street near the seashore between North Head and Queenscliff. Legends tell that it was here that Moodai would stand at Cowderoy Point (near present-day Clontarf) looking northwards towards North Head, hoping to see his wife walking down from her camp near Berowra Waters to meet him after she visits with relatives there.
Also check out pest control in North Balgowlah.
Why Use Our Pest Control Sydney Services?
How To Get a Trusted Pest Control?
We're more than just an exterminator! ABC Pest Control Experts in Manly Vale, have the tools to keep your home safe from pesky creatures. We'll take care of everything from inspections, safety measures & treatment plans using our up-to-date technologies.
Why go anywhere else when we've got the best services around? Book a service online in less than 60 seconds, available 24/7 but they are not open 24/7.
Our pest control near Manly Vale page records 5-star ratings and an easy booking process in less than 60 seconds. You can check customer reviews on our Google Business Profile and also check out our Twitter page for more information. You'll be glad that your home or business is safe with us!
Contact us thru our hotline today, and we will fix your problem fast! Also check us out on Fyple, True Local, and Business Listings page.