Help is Just a Click Away
Pest Control Near Parramatta – 2150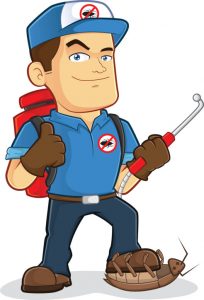 If you are living in the city and facing pest control in Parramatta issues, you don't need to worry anymore. ABC Pest Control Sydney will be providing you with all the required services to resolve the pest control issues that you are facing. Probably you are here for the same reason, hoping to find some solutions for these stressful issues.
If you are familiar with the landscape of the city of Parramatta, you might know well about the several pest control issues the city faces. If you'd love to find out how to resolve such issues, you might want to contact us for fast resolutions. We can deal with pests such as termites, bed bugs, ants, fleas, birds, bees, mice and rats that might be existing. You can explore our website to see the extensive range of services and information provided.
We also have a top-notch booking system that enables you to book in under 60 seconds.
You can also use the click to call feature on the website or call 0404 130 944.

Get in Contact with Our Friendly Customer Care Team
Termites in the City of Parramatta
Over the past several years, the people of Parramatta have been facing several issues due to the activities of termites. These eusocial insects can cause very dangerous harm to your properties and it is better to inspect your properties for these insects to prevent any sort of problems you might be facing later.
If you act on the activities of termites in Parramatta right now, you won't have to face huge losses in the near future. Also, being a resident of Paramatta, you need to know that your property might be harmed even if there are currently no termites. If termites exist around 5 kilometres in radius from your property then your home has a high increase of being infested. The reason behind this is that these eusocial insects keep migrating quickly in search of food. In layman's terms, they have wings.
If you'd like to have your property inspected for the potential risk of termites or if you are sure about their existence, you might want to contact ABC Pest Control Sydney right away.
Bed Bugs in the City of Parramatta
Bed bugs are unpleasant insects that can be found in several places in search of food, including your property, unfortunately. In recent years, the existence, activities, and complaints regarding bed bugs have increased in the city of Parramatta, which is why it is highly recommended for you to act as soon as possible if you believe you are under attack.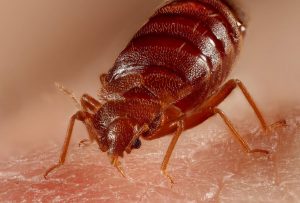 It is better to consult us right now to find out different ways to prevent the activities of bed bugs once and for all. We are experienced professionals working for the prevention of bed bugs in Parramatta and you can contact us at any time to assist in resolving your issue.
Commercial Pest Control Parramatta
ABC Pest Control in Paramatta works in all types of industrial niches. We do pest control work in restaurants, offices, shopping centres, schools, and factories. The company has plenty of experience in terms of commercial pest control. Specifically, pest control can be an issue in the hospitality industry. The simple reason is the industry works with food. We understand that that's why we have the solutions required in the prevention of insects like cockroaches.
Paramatta these days is a city if you consider the surrounding suburbs. This means this call for city solutions to pest control issues. ABC Pest Control Sydney gives assurance to handle any commercial pest control requested. Book with us today and look at our affordable packages.
Why Use Our Pest Control Sydney Services?
We Have Solutions for Any Pest Control Issue in Parramatta
Similarly, you can do the same by contacting ABC Pest Control Sydney to resolve the pest control issues arising in your property due to the presence of other insects and crazy creatures such as ants, rats, mice, etc.
ABC Pest Control is your choice for resolving pest control issues in Parramatta. We offer amazing pest control packages for an affordable amount of money. Our packages have been helpful to eradicate the pest control issues for many people living in Parramatta.
We also offer an elite booking system where you can book in under 60 seconds. You can also use the click-to-call feature or call 0404 130 944
ABC Pest Control looks forward to helping you find the fastest and most effective solution for you.
How To Get Trusted Pest Control In Parramatta?
Finally, any sign of pest infestation on your property is a red alert that needs immediate and effective action. Hence, you need to seek professional help to exterminate these pests before it's too late.
Furthermore, Pest Control near Parramatta can bring you immediate and effective solutions. That being said, you can book our team of experts in less than 60 seconds on the website.
If you need to talk to us over the phone, we can attend to your needs promptly. Just call 040 4130 944. Be pest-free and worry-free with ABC Pest Control Services in Western Sydney. We have 5-star rated customer reviews on our Google Business Profile. You can also check us out on Yelp, True Local, and Brown Book.
Also check out pest control in Mays Hill.