Pest Control Terrey Hills
Help is Just a Click Away
Pest Control Near Terrey Hills – 2084
Make your life easier and stop worrying about which pest control in Terrey Hills team is the best. We have them all covered!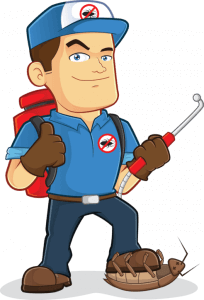 We have been providing quality service since ABC Pest Control Sydney was founded 20 years ago. We're committed to offering affordable rates and quick response times, which means that your home will be safe from pests quickly!
We know that your pest control needs are different from everyone else's. That's why our company offers economical and high-quality services tailored to fit your needs! The best part? We offer 24/7 customer support, so if things get tough, just give us a call, and our technicians will be happy to assist you.
Get in Contact with Our Friendly Customer Care Team
What Are The Types Of Pests?
ABC Pest Control Terrey Hills is your go-to termite and bed bug control service. We will be ready with the latest techniques for fighting off these pesky pests, so you can rest easy knowing that they will be gone in no time!
We've got you covered. Our affordable and safe pest control services will quickly take care of cockroaches, fleas/rats, spiders or mice – leaving no trace that these pesky creatures ever existed!
What Are The Pest Control Results You Can Trust?
Pests can be a huge problem for homeowners, especially since they're fearless creatures relentlessly coming in search of food or warmth. They like to make our homes their own while damaging the structure and causing diseases. Hence, homeowners need to keep these pests at bay with targeted pest control services only from professionals.
Pest control has never been so easy! Just give ABC Pest Control Terrey Hills a call, and we'll take care of all your problems in no time.
What Rat Pest Control Is Available?
The global population of rats has reached epidemic proportions, and it's time for you to do something about them! These pesky creatures carry diseases that can be life-threatening, not just because they bite but also due to their foul smell.
For your family's safety, we will eliminate any signs that rats may have been in or around the area. Our rat pest control Terrey Hills team understands how important this is! We guarantee a safe solution and results – no matter what type of pest problem you're dealing with.
Infestation with pesky rats is no laughing matter! Our professional pest controllers know how these creatures can get into your home through small holes like chewed up electrical wires. Call us, and we will turn over your house rat-free.
What Spiders Need Pest Control?
You don't want those pesky black and redback spiders anywhere near your home, do you? If they're giving off an unwanted visitor vibe or making it difficult for family members to sleep at night, then call our spider pest control Terrey Hills team.
Call our team of professionals, and we'll take care of those pesky creatures for you.
What Is The Best Bed Bug Removal Service?
The bed bug is a pesky insect that feeds on human blood. You may not be able to see them, but that doesn't mean they're gone! If you think these little creatures have invaded your home, then there are things we can do about it!
Your home is your haven, but it can become infested with pests. Our bed bugs pest control Terrey Hills technicians are the best in town! We provide affordable rates and flexible scheduling so that you can reach us at any time.
What To Do For Bed Bug Problems In The Terrey Hills Area?
We guarantee that we will get rid of bed bugs. Our bed bugs pest control Terrey Hills experts are highly trained and work efficiently, which means you won't have any more worries about those pesky bugs! So, call us now for an affordable consultation with our talented pest controllers.
Unlike other companies, we tailor our treatments to you and your needs.

We take pride in eliminating pests and giving you pest-free property. We do this by using licensed technicians who specialise in these unwanted guests, so your home is always safe from infestation!
What To Know About Cockroach Infestations?
Cockroaches are nasty and smelly pests that leave behind an ugly mess. They smell terrible with all sorts of bacteria in their bodies, so if you see any chance they might be infesting your home, contact our cockroach pest control Terrey Hills team immediately!
We know how unpleasant it is when roaches run around your house, and we want you to get rid of them for good. Our expert service will ensure all areas targeted by our professionals are free from these pesky creatures so they can't come back again!
What Do I Do For Flea Pest Control?
You may have fleas in your home, and you need to get them gone. Our flea pest control Terrey Hills experts are ready to do all the dirty work!
These pesky bugs feed on mammals and birds blood. They can cause discomfort to their hosts and pose severe health risks due to the different bacteria they carry! Let our team of experts handle it for you today. Call us now to book an appointment.
What Causes Drain Flies?
Drain flies are one of the most annoying insects, and it only takes a single fly to ruin your day. Fortunately, our drain flies pest control Terrey Hills team has covered you with effective services without messy treatments.
We're the answer to all of your pest problems! Our expert teams are knowledgeable, effective, and thorough. Call us immediately to set up an appointment that fits into your busy schedule.
What Are The Things To Know About Mice Pest Control?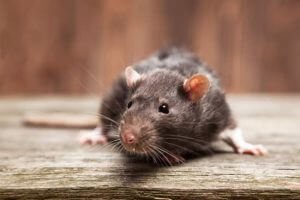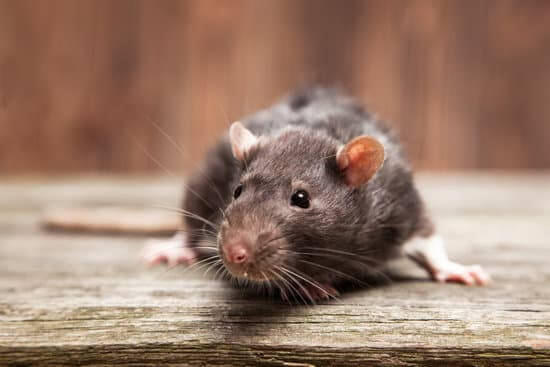 Mice appear to flourish in almost any environment. They may transfer infections through their feces or urine, putting you in danger! If you see one anywhere near your food, it's best not only to move them out but also to clean up after that pesky pest.
We're here to help you! If you have a mouse problem, don't hesitate to contact our mice pest control Terrey Hills experts. We'll come up with a solution that will put an end to these pests once and for all!
How Often Should I Get A Termite Inspection?
Termites can cause significant damage to your property if you do not get regular inspections. They are particularly destructive insects since they feed on cellulose and wood.
Did you know that termites are also frequently regarded as long-term pests? Give our termite pest control Terrey Hills a call today if it's been a while since your previous inspection so we can get rid of them right away.
Who To Call For Possum Removal?
Our possum pest control Terrey Hills team will protect you from possums that could be carrying Rabies, a dangerous disease for humans and our furry friends.
When it comes down to health risks, Leptospirosis is one of the most severe infections. It can cause inflammation throughout your body and even organs like kidneys after contact with rat urine! Moreover, if left untreated, TB could inevitably lead to lung failure.
What To Do For Wasp Nest Removal?
Wasp nests can be found both outdoors and indoors, but they typically thrive in outdoor areas. If you notice wasps buzzing around your home or feel threatened by them, it is best to remove any nest quickly before things escalate further!
Contact our team today if you are looking for professional, affordable wasp pest control Terrey Hills services. We offer guaranteed solutions that will solve all your needs!
Who Provides The Best Ant Extermination Service?
When it comes to getting rid of ants, no one beats our ant pest control Terrey Hills technicians! At reasonable pricing, we provide effective ant pest control services. Our trained experts will assist you in determining the best solution for your needs.
Bait stations are our most popular option; they're suitable for humans so that no harmful chemicals will be used during this process! Chemical spray and exclusion barriers are also among the services we offer to eliminate them quickly.
We're here to assist you in finding the best package for your requirements. Give us a call today, and we'll talk about which option best meets your needs!
How To Find Pantry Moth Pest Services?
Our pantry moth pest control Terrey Hills experts are on call when you require the best pantry moth extermination services available. We provide quick response times and low charges so that no one has to worry about pests again!
We understand how tough it is to locate the proper services for you, but we're here to assist! Give us a call today to determine which option fits your needs best.
How To Find End Of Lease Pest Control Services?
Our ABC Pest Control Terrey Hills team is always ready to assist in keeping your house free of bugs. End-of-lease pest control ensures that pests don't persist after a tenancy has ended and that the property is ready for the next tenant.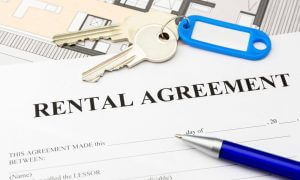 You can always count on us to provide excellent service. Whether you require a one-time or a long-term program, our professionals will be able to help you.
Terrey Hills Area Sydney Population
Terrey Hills is a suburb of Northern Sydney, New South Wales, Australia, located 25 kilometers north of Sydney's central business district and inside the Northern Beaches Council's local government area. The Forest District and Northern Beaches region encompasses it. The suburb has 3041 residents in the 2016 census.
Stories and Aboriginal Legends of the Terrey Hills Area NSW
Terrey Hills is a lush neighbourhood that is semi-rural in some places, with many residents boarding their horses. Samuel Hills and Obediah James Terrey, the two first landowners, are responsible for Terrey Hills. In 1881, Obediah Terrey bought 640 acres (2.6 km2), and Samuel Hills bought 100 acres (0.40 km2) in the area.
One story tells of a young Aboriginal man during the early 19th century who fell in love with a girl believed to be from the Kuringgai people. The girl however did not return his feelings as she was promised to another man, an older man who headed up one of the local clans or tribes (versions vary).
Heartbroken at her rejection, the young suitor left then tribal lands and set out on his own. He travelled up north for some time before eventually ending up at the foot of what we now know as Terrey Hills. Stories differ on what happens next but one theory is that he climbed to the top of the hill and died, either by suicide or from exposure.
Another states that he tried to leap to his death off a cliff but misjudged his jump and only got injured, whereupon another group of Aboriginal people found him and nursed him back to health before advising him it was best if he went back home.
It wasn't long after this young man's disappearance did the search begin for him and when they finally did find him he acted very strange and an interpreter eventually discovered why – he had turned into a goanna (a large Australian lizard).
Stories vary greatly after this point but most state that he eventually got back to his human form after several weeks of warning from the elders and by this time was too weak and died. Stories however also say that if you go up to this hill in Terrey Hills at night, you can still hear him calling out for his love
Also check out pest control in Ingleside.
Why Use Our Pest Control Sydney Services?
How To Get a Trusted Pest Control?
ABC Pest Control Terrey Hills Sydney takes pride in keeping the bugs at bay. We have specialists on-site and are ready for all of your pest control requirements, whether it's a minor issue or something that requires immediate care.
We're the best pest control in town, and we have the testimonials to back it up! In less than 60 seconds, you can book a service online, available 24 hours a day, seven days a week. You may also want to check out our pest control near Terrey Hills page, which has received 5 Star ratings from satisfied customers. Get your pest problem solved by checking out reviews on our Google Business Profile. You can also check out our Twitter page for more information.
Or call us at our hotline today, and we will fix your problem fast! Also check us out on Yelp, True Local, and Brown Book.