Help is Just a Click Away
Pest Control Near Warriewood – 2102
Why go anywhere else? Our pest control in Warriewood technicians gets results. If you want an affordable and reliable service with quick responses, look no further because we're here!
We know you want your home to be safe from pests, which is why ABC Pest Control Sydney Warriewood has been providing quality service for over 20 years. Our affordable rates and quick response times mean that we can quickly eliminate any problem!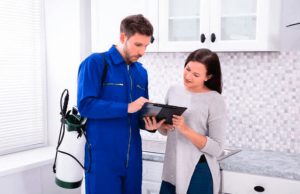 We are here to help you with any of your pest control needs. No matter the occasion, we've got a reliable business that can provide high-quality service at an economical price! The best part? We're always available for when things get tough – just call us today!
We've been Sydney's infestation specialists for years, and we'll be there day or night. We are the best at finding solutions for both budget and needs! Call us anytime, 24/7, 365 days per year because no matter how big or small your problem may seem, we will find an affordable solution to meet them
Get in Contact with Our Friendly Customer Care Team
What Are The Types Of Pests?
You can always reach ABC Pest Control Warriewood for any pest control needs. Whether you have termites or bed bugs, we will be ready and waiting with the latest techniques in fighting off these pesky pests.
We've got you covered. Our affordable and safe pest control services will take care of cockroaches (including those who like living in your kitchen), fleas/rats, spiders, and mice quickly – leaving no trace that these pesky creatures ever existed!
What Are The Pest Control Results You Can Trust?
Pests can be a huge problem for homeowners, especially since they're fearless creatures relentlessly coming in search of food or warmth. These pests want to make your home their own while damaging the structure and causing diseases. 
Pest control has never been so easy! Just give ABC Pest Control Warriewood a call, and we'll take care of all your problems in no time.
What Rat Pest Control Is Available?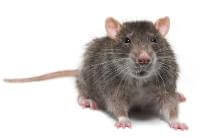 Who wants their home full of rats? They smell and bite, which causes severe infections. These pesky creatures carry diseases that are life-threatening to humans and animals. 
Our rat pest control Warriewood team understands the importance of completely eliminating rats. We will remove all signs from inside homes and prevent new pests from coming around – a guaranteed safe solution!
The last thing you need is a rat infestation. Our professional pest controllers know how rats can get into your home through small holes like chewed up electrical wires! Call us, and we will take care of the problem for good. 
What Spiders Need Pest Control?
Warriewood has a problem with pesky black and redback spiders. If you're having trouble getting rid of these creatures, then call our spider pest control Warriewood team today before it gets worse! 
What Is The Best Bed Bug Removal Services?
The bed bug is a pesky insect that feeds on human blood. Its size makes it difficult to spot, but if you think these little creatures have invaded your home, then there are things we can do about it!
Our bed bugs pest control Warriewood technicians are the best in town! We provide affordable rates and flexible scheduling so that you can call us any time. Our team will take care of your home no matter what type or size your home has without using harmful chemicals.
What To Do For Bed Bug Problems?
We guarantee success in bed bug extermination. Our bed bugs pest control Warriewood experts are highly trained and work efficiently to eliminate those pesky bugs. So, don't hesitate – give us a call now for an affordable consultation!
Unlike other companies, we tailor our treatments to you and your needs.

We take pride in eliminating pests and giving you pest-free property. We do this by using licensed technicians who specialise in these unwanted guests, so your home is always safe from infestation!
What To Know About Cockroach Infestations?
Cockroaches are the worst! They leave behind an unsightly mess that smells terrible with various bacteria in their bodies. So, if you see any chance these pests have infested your home, then call our cockroach pest control Warriewood team immediately.
We know that having roaches running around your house is an unpleasant experience, and we want you to get rid of them for good. Our expert service will ensure all areas targeted by our professionals are free from these pesky creatures so they can't come back again!
What Do I Do For Flea Pest Control?
Have you been noticing more and more fleas in your home? They may be infesting the area, which is why our flea pest control Warriewood experts are ready to drive them away. 
These pesky bugs feed on mammals and birds blood. They can cause discomfort to their hosts and pose severe health risks due to the different bacteria they carry. Let our team of experts handle it for you. Call our hotline today!
What Causes Drain Flies?
Drain flies are a pain in the neck, and it only takes one to make your day worse. But don't worry! Our drain flies pest control Warriewood team has got you covered with our safe and effective services that won't leave any lasting effects or messy treatments behind. Enjoy pure bliss from being free of these pesky insects once again.
We're the solution to all your pest problems! Our team is experienced, efficient and thorough. You can schedule an appointment that works with your busy schedule by contacting us today.
What Are The Things To Know About Mice Pest Control?
Mice can be found in any environment, and they seem to thrive. They could spread diseases because of their droppings or urine, leading you to life-threatening ailments! If you see one anywhere near your food, it's best not only to move them out but also to clean up after that pesky pest.
We're here to help! If you have mouse problems, don't hesitate to call our mice pest control Warriewood experts. We will provide a solution that gets rid of these creatures once and for all!
How Often Should I Get A Termite Inspection?
Termites can do a lot of damage to your home, especially if you don't have regular inspections. They feed on cellulose and wood, which makes them very destructive insects.
Did you also realise termites are commonly considered long-term pests? If it's been a while since your last inspection, give our termites pest control Warriewood experts a call today so we'll be able to eradicate them immediately. 
Who To Call For Possum Removal?
Our possum pest control Warriewood team will protect you from possums that could be carrying Rabies, a dangerous disease for humans and our furry friends.
When it comes down to health risks, Leptospirosis is one of the most severe infections. It can cause inflammation throughout your body and even organs like kidneys after contact with rat urine! Moreover, if left untreated, TB could inevitably lead to lung failure.
What To Do For Wasp Nest Removal?
Wasp nests can be found both outdoors and indoors, but they typically thrive in outdoor areas. If you notice wasps buzzing around your home or feel threatened by them, it is best to remove any nest quickly before things escalate further!
Contact our team today if you look for professional, affordable wasp pest control Warriewood services. We offer guaranteed solutions that will solve all your needs!
Who Provides The Best Ant Extermination?
No one can beat our ants pest control Warriewood services! We offer effective pest control services at affordable prices. Our friendly technicians will help you find the solution that best suits your needs.
Our most popular option is bait stations – they're safe enough for humans, so there won't be any harmful chemicals used during this process! Our range of services includes chemical spray and exclusion barriers that quickly eliminate them. 
We're here to help you find the perfect plan for your needs. Give us a call today, and we'll discuss what option fits those requirements best!
How To Find Pantry Moth Pest Services?
When you need the best pantry moth extermination services around, our pantry moth pest control Warriewood is here for all of your needs. We offer fast response times and affordable rates so that no one has to worry about pests again!
We know that finding the right services for you can be difficult, but we're here to help! Give us a call today and discuss what option fits your needs best.
How To Find End Of Lease Pest Control Services?
The ABC Pest Control Warriewood team is always ready to help you keep your home free from any lurking bugs. We provide end-of-lease pest control, ensuring that the pest doesn't linger after a tenancy has ended and the place is entirely fit for the next renter.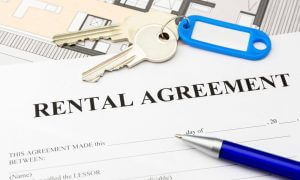 You can always rely on us for quality service. Whether you need a one-time treatment or an ongoing program, our experts will be there to help!
Warriewood Area Sydney Population
Warriewood is an outer southern suburb of Warringah, Sydney, in New South Wales, Australia. It is 13 kilometers north-north-west of the Sydney central business district in the local government area of Northern Beaches Council. 
Warriewood sits on Middle Harbour between Beacon Hill and Cromer. It is a primarily residential suburb with some commercial development and has a population of 5,696 residents as of 2006.
Stories and Aboriginal Legends of the Warriewood Area NSW
Warriewood was named after the early estate of a local landowner. The name is Aboriginal, from Wadi-Wadi, meaning "middle." It was initially part of the land granted to Colonial Army Captain Henry Waterhouse for his service in the NSW Corps. Waterhouse arrived in Sydney aboard HMS Sirius with the First Fleet and took up his grant in 1794. 
Warriewood is named after Warry Point, an area of land (now part of Cromer) that Waterhouse named after D'Arcy Wentworth's whaling ship The Warry.
Also check out pest control in Mona Vale.
Why Use Our Pest Control Sydney Services?
How To Get A Trusted Pest Control Service?
ABC Pest Control Warriewood Sydney is here to help you keep the bugs at bay. Whether it's a small problem or something that needs immediate attention, we have experts on-site and are available for all of your pest control needs!
We're the best pest control in town, and we've got reviews to prove it! You can book a service online, available 24/7 for under 60 seconds. Or check out our pest control near Warriewood page with 5 Star ratings from our happy customers. The feedback we've had on our Google Business Profile has been fantastic. You can also visit our Twitter page for more information.
Call us at our hotline today, and we will fix your problem fast! Also, check us out on Yelp, True Local, and Fyple.