Help is Just a Click Away
Pest Control Near Blacktown – 2148
Looking pest control in Blacktown services near me? If your answer is YES, we are here to help you. ABC Pest Control in Blacktown offers fast and effective solutions to any pest control issues you may have?
ABC Pest Control Sydney team in Blacktown is composed of local professionals. We're experienced pest experts that understand the Blacktown landscape when it comes to controlling and eradicating pests from your environment.
Moreover, we work in strict compliance with the Australian pest control standards making our procedures quite the safest and most cost-effective. We care for the quality and safety of our services. With that, you have a guarantee that our solutions are environmentally friendly and safe for people and pets.
We have effective solutions for all sorts of infestations. Solving issues with Termites, Bed Bugs, Cockroaches, Rodents, Birds and Bird Lice, Ants, Fleas, Spiders, Bees, Birds, Rats, Mice, and other inconveniences you might be experiencing.
Book us today for fast, affordable, friendly, and effective solutions.
Get in Contact with Our Friendly Customer Care Team
What do I need to know about Termites Control Inspection in Blacktown?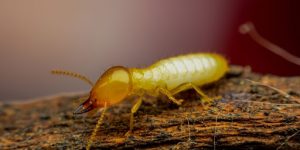 Blacktown has been a hotspot for termite activity for some time. Termites can be extremely destructive to any property. Thus, the best way of avoiding a potential disaster is to simply have an inspection.
A small cost of a termite inspection compared to the potential cost of termite devastation is practically incomparable. So, prevention is indeed better than cure when it comes to solving termite infestation problems.
Many homes and businesses have learned their lessons from termites. These pesky creatures have been causing billions of dollars of damage every year for the renovation and reconstruction of properties. Not to mention the comprehensive termite treatment needed.
One of the things that Blacktown residents may not be aware of is that you are never safe from termites. Even if you don't have termites on your own property now, you may still eventually be affected. For example, if there are termite activities within a 5-kilometer radius of your property, you can be their next target.
How do Termites Migrate in Blacktown?
They constantly move in search of food sources. In fact, termites can migrate at an astronomical speed once they have found a good source of food.
Termites eat dead plants and trees for sustenance and they need shelters with a good balance of moisture and humidity. With the shortage of their natural sources of food and shelter, these insects have found your property a good feeding and breeding site.
They are discreet workers and you would hardly notice their destructive activities underneath your floors and within your walls. More often than not, the damages they cause are already quite massive before you can realise it.
A regular termite inspection can give you peace of mind. But just in case you are already affected by termites, we are ready with the solution. Simply call us for a friendly and professional response. Please refer to our contact information below.
What do I do If We Have Bed Bugs in Blacktown?
Bed Bugs must be one of the most unpleasant creatures to encounter in the home or anywhere for that matter. It's irritating, stressful, and it is just an intolerable pest. Obviously, nobody likes to allow these pests to stay in their home any longer.
They are more prevalent in hotels, hostels, and apartments.  Usually, they are present in all places where it is frequent in and out of people like tourists, travelers, and backpackers. Therefore, if you have bed bugs at home, this means one of you had once traveled and brought these unwanted guests unknowingly.
These insects travel by sticking into the luggage. Since they're too tiny to be noticed, their journey to every part of the world is always a success.
Why Use Our Pest Control Sydney Services?
Bed Bugs Are Nocturnal
Bed bugs are nocturnal bloodsuckers that can become your worst nightmare when you sleep. Specifically, these insects would come out at night and extract blood from you when you are stationary or sleeping.
During the day, they hide in the outlines of your bed and in cracks or crevices of your furniture. In addition, they can also spread in the adjacent rooms because they crawl in search of blood hosts.
Bed bugs are not known to transmit infectious diseases but their bites can give you a lot of inconveniences. Their bites are painless but are itchy that can develop into redness, swelling or skin allergies. Moreover, having a bed bug presence can make you uncomfortable in bed resulting in insomnia and anxiety issues.
We have seen an increase in bed bug complaints and activity in the Blacktown region in recent years. ABC Pest Control is proud to tell you that it has been successful in providing professional help to eradicate bed bugs in Blacktown for so many years.
We offer Bed Bug solutions for all Blacktown residents. You can stop suffering from these irritating pests now. S0, no need to suffer any longer. Make an enquiry now and let the professionals deal with the situation right away. ABC Pest Control in Blacktown is ready to help you.
How to Eliminate Cockroaches in Blacktown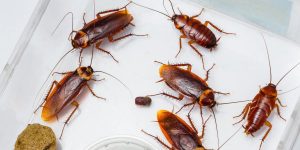 Cockroaches are perhaps one of the most difficult pest control problems to confront in Blacktown. Unfortunately, these pesky insects are believed to easily survive most of the over-the-counter sprays and baits.
Most cockroaches are nocturnal. They're usually found in kitchens and toilets. Roaches are also attracted to places where there is a good source of food and water.  They are scavengers that eat anything including decaying matters. Moreover, they sneak into your food storage and can expose you to a lot of health problems later.
Cockroaches are known to carry bacteria that cause serious illnesses. These are infectious and deadly diseases. The most common of these include typhoid fever, salmonellosis, polio, dysentery, cholera, and leprosy. Furthermore, they can also cause allergies through their saliva, feces, and shedding body parts that contain allergens.
There are signs of the presence of cockroaches on your property. You'd see, for example, their eggs in dark corners, their stinky smell, their droppings, shedding body parts, and live or dead cockroaches.
Prevention of cockroach infestation goes with maintaining cleanliness and sanitation. It is because cockroaches would swarm to areas where they can scavenge for food.
Tips to Prevent Cockroach Infestation
Here are the following tips that will help prevent cockroach infestation:
1.    Maintain cleanliness. Cockroaches love dirty surroundings with food residues and grease. Cleaning every corner of the house before you go to sleep would be ideal. This ensures cockroaches won't have sightings of food around when they come out at night.
2.    Seal all holes and cracks properly. Cockroaches hide in the narrowest and darkest corners of your property. Giving them no chance to stay inside your property will make them search for other areas to dwell.
3.    You may use known effective over-the-counter baits or you may make your own. Although it does not really resolve your cockroach problem completely, this is a way to minimize their population.
4.    Fix leaks in your water system. Cockroaches are like humans. They need a lot of water to survive. You may also need to eliminate all water containers or storage and keep them covered properly.
5.    Contact pest experts immediately for any sign of serious infestation. Only experts know what exactly can be done to fix the problem completely.
How To Get Trusted Pest Control In Blacktown? 
We know how hectic life can be. That's why ABC Pest Control will take care of everything from inspections to treatment plans using our up-to-date technologies so you don't have to worry about a thing!
That's right, go ahead and schedule your service without ever having to leave your home. We have the most affordable prices around with super fast appointments available 24 hours per day 7 days a week! Book a service online today!
We know that you're busy and just want to get the job done, so check out our Pest control near Blacktown page easily with 5-star ratings! The feedback we've had on our Google Business Profile has been fantastic. You can also check us out on Yelp, True Local, and Brown Book.
Or call us at 0404 130 944 today, and we will solve your pest problem fast!
Also check out pest control in Marayong.