Help is Just a Click Away
Pest Control Near Burwood – 2134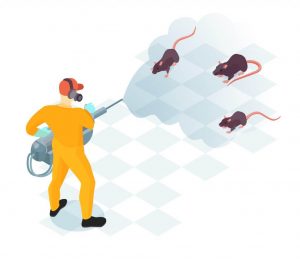 Have a pest problem and need help from a pest in control Burwood company?
Any undesirable bugs that might cause harm are exterminated by our pest control service whether you own a house or a company. In the event of a pest infestation, call in the experts.
A large number of animals on your property may make it more difficult to identify the sort of pest you're dealing with.
Failure to conduct a thorough assessment and treatment might result in costly repairs or perhaps the need for a new structure. ABC Pest Control Sydney is here to help you right now!
Get in Contact with Our Friendly Customer Care Team
How Can You Get Rid of Pests?
We provide pest control solutions for both commercial and residential properties. Get rid of ants, ticks, and even the odd mouse!
As an added service, we provide pest prevention treatments to assist you in avoiding future infestations. In addition to bug elimination, we provide training on how to avoid a recurrence of the problem.
Is Hiring Pest Control Professional Effective?
A pest control business may be needed to deal with pests. Bug infestations are the most typical cause of these problems. Calling in a professional exterminator if everything else fails. For households with little children or pets who like nibbling on items, an exterminator may be important.
Pests like rats, mice, and roaches can infest a house. Mice, rats, and other vermin in the home are all common occurrences in many homes. For homeowners, rodents can bring everything from little irritation to serious health risks. If you hire a pest control firm, you may prevent this problem.
It's possible that ABC Pest Control can keep unwelcome guests out of your house. If you have any questions or issues, please don't hesitate to contact us.
Working with us will allow you to unwind more. An expert in pest treatment, such as ours, might be of assistance if anything unexpected arises. You'll be able to unwind and take pleasure in your house more if you have this assurance.
Which is the Best Rat Control service?
Infestation by rats can cause major structural damage to your home. A large range of rats exist, each with a distinct skill set. Rats are expert scavengers who know how to get into locations where food is kept.
As a result, the people who live in their houses are at risk of contracting illnesses and parasites from them. As skilled climbers, rats can quickly access locations that humans cannot.
The safety of you and your loved ones is our first priority. When it comes to eradicating pests from your home or office, you can count on our Rat Pest Control professionals to use only the safest and most effective techniques. We've got you covered whether it's ants, bees, cockroaches, ticks, rats, or any other pest. Find a bonded, insured, and licensed business right here!
How Can You Get Rid Of Spiders Effectively?
Spiders are more than just an eyesore; they pose a danger to one's health and safety.
Anaphylactic shock and even death can result from the bites and stings of their victim. It's also possible for them to get into a home through the spaces around the doors and windows. Rarely they've been spotted moving in on their own.
Arachnids, which may harm both plants and animals, should not be let inside your home.
You can count on ABC Spider Pest Control's specialists to properly inspect your home for pests. A business or a residential property might benefit from our services. When you employ us, you won't have to worry about your health or property.
Who Has the Best Bed Bug Exterminators?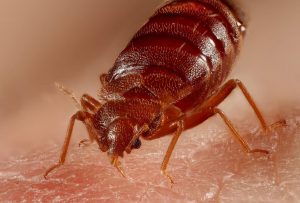 Bed bugs feed on human and other animal blood as their major source of energy. All kinds of venues, from hotels to dorms and schools to buses and flights, can have bedbugs.
When humans sleep, they put their heads down on their beds and headboards, where the eggs are deposited. The nymphs, which are smaller versions of the adults, hatch from the eggs and begin feeding on their host once they are large enough.
Based on the findings of a member of our Bed Bug Pest Control professionals, we will recommend a plan of action for treating your house. Whether it's a business or residential property, we have a solution for you. When you employ us, you won't have to worry about your health or property.
What's the Best Way to Get Rid of Cockroaches in Burwood?
It's not uncommon to see cockroaches in your house. Ground-dwelling and structure-dwelling forms of this pest are also possible habitats. Hidden under wallpaper or kitchen cabinets, they may also be discovered.
Seeing cockroach feces all over the place is a sure indicator of an infestation. Cockroaches excrete white powder in their feces. You could miss this rubbish if you're not paying attention. Fecal marks on the mattress are another telltale clue.
When it comes to pest control, ABC Pest Control Burwood is one of the finest in the market. In order to provide a wide range of pest control services, we are concerned about the well-being of your family and pets.
Flea Facts: How Much Do You Really Know?
Fleas are parasites that feed on their prey's skin and hair. People and animals might become itchy after they've been bitten by these parasites.
Fleas are said to prefer to live in furniture and carpets because of their small size and lack of ventilation. In the event that they choose to travel in their own beds rather than crates, kennels, or crates, it is feasible to do so.
Flea Pest Control is one of our primary areas of expertise, but we also provide inspection and exclusion services to ensure that your home or company is fully free of pests at all times.
One of our major objectives is protecting your family and employees against pests that might transmit disease or harm your company. Your family or employees will be protected from pests by our team of highly trained, professional, and qualified specialists.
What Attracts Drain Flies?
Drain flies are a typical household problem. Window screens, doors, and sewers can all be entry points for insects.
Animal excrement is a possible entry point for pests into your house. As a precaution, you should try to keep them away from your house as much as possible.
Drain FIies Pest Control offers customised services for both residential and commercial locations.
By performing thorough investigations, we can uncover the root of the problem and provide you with advice on how to avoid future infestations. To meet your specific requirements, we provide both chemical and non-chemical solutions. Our service comes with a guarantee and all the necessary supplies.
What Does Our Mice Pest Control Do?
On a frequent basis, you'll notice mice in your home; this isn't unusual. An intruder can enter your house by any number of entry points, including holes in the walls, windows, and doors.
Mice may spread sickness or contaminate food. It is possible that mice are breeding in your basement or garage. They'll go inside any enclosed area they can find, no matter how small, in order to obtain food and water.
ABC Mice Pest Control can send staff to your house or office to ensure that mice and other pests don't make their presence known.
All parts of pest control in your home or business may be handled by us, from assessing the presence of an infestation to proposing measures to avoid future troubles. We'll work together to discover a solution that matches your demands and gets rid of pests, so don't hesitate to contact us.
Is Doing Termite Inspection Necessary?
These wood-eating pests are known as termites. If you look about, you'll almost always find wood. Decomposing wood is what they eat. Their appetite extends beyond the building materials. To clean or maintain a house that is infected with termites may be tough.
Our Termite Pest Control professionals, who service customers all across Australia, place a high value on their ability to satisfy each and every one of them.
Who are The Best Possum Experts?
Many properties in Burwood are plagued by possum infestations. Pets may be adorable, but they can wreak a lot of damage to your house.
To eat, drink, and defecate in whichever location they want is completely up to them. Exterminators should be called quickly if an infestation has been discovered. Get rid of the possum as soon as possible to prevent further damage.
Businesses and households in Burwood, rely on us for humane and effective pest control solutions. In the event that you've been plagued by rats or possums, we're here to assist you.
A Possum Pest Control professional will inspect your property and identify the best course of action for eliminating the possums on your property. To keep you and the environment safe, we only use high-quality, environmentally friendly products and methods.
Who Can Do Wasp Nest Removal?
Many ways exist for wasps to get inside your house. Frequent stinging insects such as bees, hornets, and yellow jackets are common around the home.
Whatever the species, a wasp will consume anything sweet and sugary, including sugar syrup, honey, and molasses. If they come into close contact with the skin, hair, or eyes, they can cause terrible stings.
On trees and other areas where nesting materials are plentiful, wasps can build their homes.
We'll send a Wasp Pest Control team to your home or workplace to get rid of pests for good.
You can rely on us to take care of all aspects of pest management in your home or company, from determining the presence of an infestation to recommending ways to prevent future issues. The pests will be wiped out with the help of a customized remedy designed by you and the company.
Who Can Remove My Ant Problem?
Insects such as ants are examples of social insects. These little groupings work well for insects that prefer to congregate in large ones.
Various shapes and sizes, as well as wings, are available. An ant infestation may cause a lot of harm to your home or business. Food theft, illness spread, and property destruction are just a few of the many ways they can wreak havoc.
Here at Ant Pest Control, we're committed to providing you with the best service and results possible. There are a variety of pest control and termite treatment options available via our organisation for both commercial and residential clients.
We have a group of highly qualified and experienced individuals working with us to make certain that we provide the finest possible service.
Pantry Moth Exterminators: Where to Find Them?
We provide a variety of pest control solutions to keep our customers safe and comfortable, including Pantry Moth Pest Control. Pest management is our specialty, from termite inspections to rodent extermination is our specialty. We can handle your cleaning needs for both residential and commercial premises.
To put your mind at ease, rest assured that our team of specialists will be there for you whenever you need them. At 0404 130 944 or 02 87 66 05 89, please feel free to contact us with any questions or concerns. Contact our experts now!
Why Do You Need Pest Control at the End of Your Lease?
Make sure you take care of the structure while renting. By doing regular checks, it is possible to discover pests and structural problems.
For end-of-lease pest control services, contact ABC End of Lease Pest Control. We can assist you in saving money on repairs while preserving the interests of your landlord.
After doing a thorough inspection of your house, we'll devise a plan of action to fix the problem. In the event that they return, we'll do all in our power to prevent it.
Safeguard your house and loved ones from hazardous pests with our pest control services. Get on the phone right away and set up an appointment.
About Burwood 
Burwood is a suburb in the Inner West of Sydney, in the state of New South Wales, Australia. It is located 2 km south of the Sydney central business district, in the local government area of the Inner West Council. Burwood is well known for its large Chinese community and restaurants.
Burwood Facts and Aboriginal Legend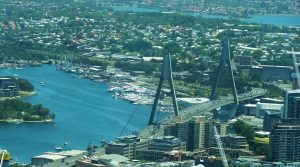 The name is derived from the Burwood House (1871). Generally regarded as an inner-city area of Sydney with a prominent railway station and close proximity to the suburbs of Elizabeth Bay, Pyrmont and Darling Harbour.
It has features such as parks, community centres, cafes and shops. It is also home to several educational institutions, including the University of Technology, Sydney, St Andrew's College and Sydney Boys High School.
Central Burwood is home to many large apartment buildings and the historic Westfield Burwood shopping centre, one of Australia's largest.
Burwood was originally called Little Bay (meaning Little Bay), and was first settled in 1829 by John Blaxland and William Lawson as a small coastal village with whaling ships as its main industry. The name was changed to Burwood after an estate that was converted into a private school in 1871.
Also check out pest control in Canada Bay.
Why Use Our Pest Control Sydney Services?
Control Pest in Burwood With ABC Pest Control!
In your house, do you have an insect problem? Do you know of any pest control near Burwood businesses? Effective pest management is a must-have for every property management plan.
If ants, spiders, or rodents have infested your home, you'll want to learn how to get rid of them and keep them away in the future. This service can be provided by either a pest control company or a homeowner with the appropriate tools. Pests must be identified and a strategy devised to combat them.
ABC Pest Control's pest control services will keep pests from invading your home or place of business. To keep pests out of your house or business, we provide a wide range of pest control services. We'll work with you to devise a plan for eradicating your pest problems.
You and your family might get sick from being bitten by rats or mosquitoes. They might also cause harm to your possessions if they get into your home. Please get in touch with us right away! We have 5-star rated customer reviews on our Google Business Profile. You can also check us out on Local Business Guide, Fyple, and Brown Book.