Help is Just a Click Away
Pest Control Near East Ryde – 2113
If you're looking for affordable and reliable pest control in East Ryde services, ABC Pest Control Sydney is the place to go. We know how it feels to have an unwanted pest in your home. 
If pesky pests have plagued you, it's time to call the professionals. We've protected homes for over 20 years, and our customer service is second-to-none! You can rest easy knowing that your house will be safe again with us on guard.
We're here for you! If pests are a problem and need to be solved, our customer service staff will be happy to assist you. We want the best solution possible – just give us a call today!
What Are The Types Of Pests In The East Ryde Area?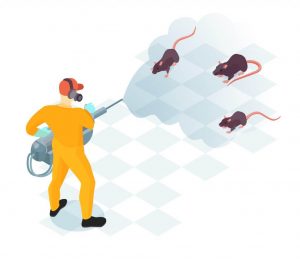 We all know how annoying and uncomfortable pests can be. If you're looking for a way to get rid of them forever, ABC Pest Control East Ryde has got your back! We've developed new techniques that will make sure these little monsters don't come back – just give us a call today, so we'll take care of everything!
We're the only pest control company you'll ever need! We ensure that your home is free of any cockroaches, rats, mice and other pesky insects by taking care from inspection-to perimeter protection. Contact us today so our experts can discuss what solutions work best for you!
Get in Contact with Our Friendly Customer Care Team
What Are The Pest Control Results You Can Trust?
The pests that prey on your home are enough to make anyone want a pest specialist. These creatures keep coming back for more food or warmth, so it's best if dealt with by professionals like ABC Pest Control East Ryde! Give us a call, and we'll take care of everything fast!
What Rat Pest Control Is Available?
Rats are pesky creatures that can cause all sorts of problems in a home, but thankfully there's help available. Our pest control East Ryde team guarantees safe treatment for any type or size rat problem, so you don't need to worry about them anymore!
No one likes rats, but if you're looking for someone who can handle the pesky little pests? Our team is here to help! Call us today, and let's get started on getting rid of those unwanted guests in your home.
What Spiders Need Pest Control?
We've got two particularly notorious types – black and redback spiders. If you're looking for a professional to come to get rid of any aggressive spiders in your home, call our spider pest control Eastwood Team!
There are many ways to get rid of pests, but what if they return? Sometimes the best option is calling in professional help. We'll take care and prevent another infestation because we know how important it is for your family's welfare! Call us immediately!
What Is The Best Bed Bug Removal Services?
Bed bugs are pests that are well-known for their craving for human blood. They can be found anywhere, but our bed bug pest control East Ryde team specialises in getting them out!
We're here to help you get rid of those pesky pests. Our affordable plans can be customised, so talk to us anytime!
What To Do For Bed Bug Problems?
Do you know how frustrating it is when you can't find a reliable pest control company? Well, we're here to help! We want your family safe from those pesky monsters in the house. So, call our bed bug pest control East Ryde team today for an effective yet affordable rate on professional service.
We are committed to your well-being. That's why we have a team of experts who can create treatments that suit your needs!

Give us a call before you see an infestation! Our licensed experts can solve any kind of pest infestation.
What To Know About Cockroach Infestations?
Nobody wants to keep living in a house full of cockroaches crawling all over. These pesky creatures carry diseases and cause infestations that can put your family at risk!
It's about to get a whole lot less pest-packed in your home! We have our cockroach pest control East Ryde experts on call to ensure there are no more pesky roaches hiding out. You don't want this for yourself, and we won't let it happen either – so give us an hour of yours today while our specialists work their magic right away before you see them everywhere again. Call us to make this happen!
What Do I Do For Flea Pest Control?
Flea bites are just about the worst. They're so annoying, and their persistence in biting even when you try to shoo them away is frustrating. Don't worry, though, because our flea pest control East Ryde experts can get rid of these stubborn insects – no matter how difficult your infestation may seem! Call us to eliminate these monsters fast!
What Causes Drain Flies?
We've all had the experience of trying to enjoy our homes or businesses when suddenly there are pesky drain flies in the plumbing system. But worry no more because we're here! Our drain flies pest control Eastwood experts will work in driving these creatures out of your plumbing system. Talk to us to tailor a plan for you!
What Are The Things To Know About Mice?
If you are tired of having mice in your home, it is time for professional help. Our mice pest control East Ryde team can provide a variety of effective methods in eliminating them. 
We're the solution you've been looking for. We'll work with your specific needs and wants, so contact us today!
How Often Should I Get A Termite Inspection?
Termites can cause extensive damage to your home, so it's crucial for you to get an assessment from professionals such as our termite pest control East Ryde experts! Infestations are usually near the foundation. Ensure there aren't any infested areas before they spread elsewhere on the property or risk the structural integrity.
It doesn't take termites long to do a lot of damage, and they're challenging for humans to detect. If you don't prevent them in time, there's no telling how much money will be wasted on fixing your home! Call today so our pest control experts can help out ASAP!
Who To Call For Possum Removal?
Even cute little possums will raid your garden and leave it destroyed if you aren't careful! We know how to get rid of these pesky creatures, so call our possum pest control East Ryde today before it's too late for an infestation!
The worst-case scenario when you find a possum in your home is quite scary. They are known for carrying many diseases that could lead to death, such as leptospirosis and TB, which can be fatal if left untreated over time!
Let our team of professionals handle your pest problem and restore order to the household. Call us today!
What To Do For Wasp Nest Removal?
Wasps are pesky pests that can be very painful with their stings! They're also sensitive to noise, so keep away from them when possible and call our wasp pest control East Ryde team if you see one on your property. We'll take care of getting rid of them for you!
Wasp nests can be a frustrating problem, especially if you want to enjoy your outdoor space. Our specialists will get rid of these wasps and ensure that the area is safe from pests for years! Call us to make this happen!
Who Provides The Best Ant Extermination Services?
You don't need an infestation of ants in your house. Our ant pest control East Ryde team can come out and take care of it for you! We've got you covered with our ant pest control service! Whether it's an infestation or just one pesky egg, we'll take care of everything.
We have all the latest technologies to keep pests away, so you can enjoy a haven for yourself and your family. Give us a call if there is ever an issue!
How To Find Pantry Moth Pest Services?
We're here to help you get back on track with your pantry moth problem. Our pantry moth pest control East Ryde team can stop this pesky thing in its tracks, so don't hesitate! We offer quick response times and reasonable prices for our customers' needs! Call us to tailor a service!
Where Can I Get Tick Removal Service?
Ticks are tiny parasites that feed on several animals' blood. They can be found anywhere from the water to grass, but they usually stay close (and densest) around mammals and birds. Their bites cause redness or swollen skin, resulting in life-threatening allergic reactions if untreated. The good news? Our tick pest control East Ryde team has got your back. We'll remove all unwanted guests quickly enough. Call today before things worsen!
How To Find End Of Lease Pest Control Services?
Like an unwanted guest who doesn't leave before you move out, pest control is vital to make sure pesky creatures don't come back and ruin your home! Contact ABC Pest Control East Ryde for seamless end of lease pest control services that will leave everything pest-free in no time at all.
We want to help you find the perfect program for your needs! Give us a call today, and let's chat about what options are best.
Why Use Our Pest Control Sydney Services?
East Ryde Area Sydney Population
East Ryde is a suburb in northern Sydney, in the state of New South Wales, Australia. It is located 13 kilometres northwest of the Sydney central business district and is part of the Northern Suburbs area. 
As of the 2016 census, the suburb had a population of 2,454 residents. The majority of residents were born in Australia (74%), with other common countries of birth being Taiwan (3.5%), China (excluding SARs and Taiwan) (2.4%), England (2.1%) and Italy (1.8%). 
Stories and Aboriginal Legend of the East Ryde Area NSW
The history of East Ryde is a rich one. Falling under the administration of Hunters Hill Council it has been home to many changes in its time – from being referred to as East Hoxton by Governor Lachlan Macquarie in 1812 to being called Ryde after a town in North of England.
The Aboriginal people who lived there were the Kuringgai and they would have been one of the largest tribes on mainland Australia before colonial settlement decimated these native people. Settlers brought disease, alcohol, and firearms and forced relocation, bringing much suffering.
It was not long before these indigenes were being marginalised further as they were moved to reserves, away from their homelands. The Aboriginal people of Ryde never had a proper settlement, so they could live in the bush usually behind the creeks that made up their rivers all around Sydney.
Also check out pest control in Ryde.
How To Get A Trusted Pest Control Service?
Call ABC Pest Control East Ryde today, and we'll take care of those pesky pests immediately! We offer inspections and treatment plans. Leave the dirty work to us with our professional team on board. 
Our pest control service is second to none. Book a service online in less than 60 seconds, available 24 hours per day and seven days a week.
Find our pest control near East Ryde page with 5-star ratings from satisfied customers! We also have an easy booking process that takes less than 60 seconds.
Or contact us thru our hotline 0404 130 944 today to tailor our services to your needs! You can check out fantastic customer reviews on our Google Business Profile. Also, look us up on Yelp, True Local, and Fyple.