Help is Just a Click Away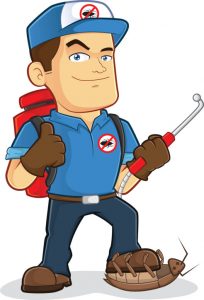 Pest Control Near Greenwich – 2065
Are you having a tough time due to pest infestations? Do you wish to eradicate insects from your house? Particularly, do you want the services of a trusted pest control in Greenwich?
Then ABC Pest Control Sydney is your ultimate destination. We have in-house exterminators to eliminate pests from your house. We use professional tricks and updated methods for pest control Greenwich services.
Get in Contact with Our Friendly Customer Care Team
We Spot The Common Insects For Pest Control Greenwich
We believe that spotting the local pests should be the first step for pest control Greenwich. If you contact us for insect removal services, we would like to get familiar with the common pests. If you live in Greenwich, you will face ants, wasps, termites, cockroaches, rodents, possums and others. So what are you thinking of? Hire our exterminators for insect removal treatment. 
What Kind Of Services Can You Expect From ABC Pest Control? 
ABC Pest Control is a dedicated team of exterminators with years of service experience. Being a professional team, we aim to offer pest control services Greenwich to commercial and residential properties. If you come to us, we will visit your place for a quick inspection. Our exterminators never delay their services in the areas mentioned below, 
Hospitals 
Nursing Home 
Hotels
Schools
Offices
Warehouses
Restaurants
Why Should You Remove Cockroaches From Your House?

Cockroaches carry various diseases that may cause you to suffer from food poison or diarrhea. Your kid may fall sick if he eats food touched by cockroaches. These insects live on leftovers and hide in the dark corners of kitchen cabinets. You can hire ABC Pest Control in such situations. We are always ready to help you with Greenwich pest control services.
Why Should You Fear Wasps? 
You are lucky if you haven't yet experienced wasp stings. These insects can be harmful to your family. For that reason, you can consult our exterminators after noticing any hives on the trees. Our exterminators use updated equipment and safety uniforms while eradicating the wasps from your house. If you try to apply DIY hacks to remove wasps from your property premises, it may risk your life. For that reason, hiring ABC Pest Control for pest control services in Greenwich will be a wise step.
Why Use Our Pest Control Sydney Services?
Why Should You Remove Rodents From Your House? 
Rodents are harmful. These creatures chew through solid wires and rigid wooden items, making things fragile. Noticing rodents inside your house isn't a good thing. You can hire our team members if your property has a lot of rodents. Our exterminators will reach your place after receiving a call from your end. Therefore talk to us and stop looking for pest control near me.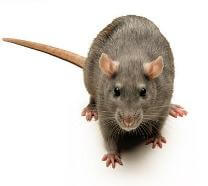 Why Should You Hire Abc Pest Control? 
The following are a few reasons why you need our professional pest control services:
At ABC Pest Control, we offer insect removal services to both commercial and residential properties. 
We never damage your belongings while offering pest control services in Greenwich. 
Our exterminators apply pet-friendly solutions to eliminate the insects from your house. 
We will give you the final estimate after examining the affected areas. 
ABC Pest Control always offers quick services without delay. 
Each of our exterminators is licensed and maintains a professional attitude. 
You can hire us as we are affordable. 
For more information about our location and customer reviews, find us on Google My Business.
How To Get Trusted Pest Control In Greenwich?
We're here to help you get rid of those pesky pests immediately! Give us a call, and we'll do it without leaving any traces behind. ABC Pest Control will take care of inspection and treatment plan implementation, so there is no need for tedious work on your part.
With our pest control service, you can sleep well at night knowing that the experts are on-call 24 hours a day and will be there in case of an emergency. Book a service online today in just 60 seconds!
Don't trust just any company when you need a Pest control near Greenwich. Our 5-star rated customers have found us the most reliable and affordable service in town! Book an appointment with our quick & easy process that takes less than 60 seconds today for guaranteed results. The feedback we've had on our Google Business Profile has been fantastic. You can also check us out on Yelp, True Local, and Brown Book.
Or talk to us on hotline 0404 130 944 for a customized plan!
Also check out pest control in Wollstonecraft.