Pest Control Hawkesbury Heights
Help is Just a Click Away
Pest Control Near Hawkesbury Heights – 2777
Do you need help from a reliable and efficient pest control Hawkesbury Heights team? Are pesky creatures causing havoc on your property? ABC Pest Control can help you solve your pest problems! 
Come to ABC Pest Control Sydney for excellent customer service and rates that won't break your budget. We've been providing peace of mind for over 20 years!
We'll come as soon as possible to take care of your pest problem. No matter what time it is, we will make sure the issue gets resolved quickly and efficiently!
What Are The Types Of Pests In The Hawkesbury Heights Area?
What's been bothering you lately? Pests have been making life unbearable. We've got a solution that will get rid of those pesky insects once and for all! Give us a call today to make your house free from pest problems again.
There's nothing worse than living in a house where pests are the norm. You don't want to deal with that! Our pest control Hawkesbury Heights team will make sure your home is free from cockroaches, rats, mice, ticks, fleas, possums, spiders, and other pesky insects by using effective methods like non-chemical zero-tolerance practices which guarantee complete effectiveness. Get in touch with our experts!
Get in Contact with Our Friendly Customer Care Team
What Are The Pest Control Results You Can Trust?
You can't stay in a house full of pests. Cockroaches, rats, and other pests carry diseases that can be life-threatening. When they're all over, every moment feels like a living hell!
Get your pest control needs to be met around the clock with ABC Pest Control!
Our pest control Hawkesbury Heights team has all the right tools and methods to eliminate the pesky creatures on your property. Contact us immediately!
What Rat Pest Control Is Available?
We're the team to call if you need to eliminate rats in your yard and home. Our rat pest control Hawkesbury Heights experts will make sure any type or size infestation is gone for good!  
Have you been experiencing pests in your home? There are a few different ways to get rid of them, including calling an expert like us! Pests cause damage and danger that could lead to some serious health risks. For example, rats carry diseases such as leptospirosis which can be transmitted through their urine or saliva when they bite into human tissue. So, call our experts now before anything critical happens!
What Spiders Need Pest Control?
You might have trouble sleeping at night because of the black and redback spiders. These pests make it hard for people like you who just want a peaceful life with their families. Prevent an infestation by calling our dedicated spider pest control Hawkesbury Heights team!
So, you've got a pest problem? No need to worry! We're here for all your home inspections. Give us the lowdown on what's going on and we'll provide expert advice that will get rid of those pesky creatures once and for all. Contact our experts immediately!
What Is The Best Bed Bug Removal Services?
The bed bug is a pesky insect that can be hard to spot. However, don't worry! If you think these pests have infested your home or office and are experiencing increased bites, contact our bed bug pest control Hawkesbury Heights team right away. We will exterminate them quickly without any hassle at all.
You don't want these pesky creatures, do you? We've got the solution! Our expert team can help with any size of the problem. Just give us a call and we'll take care of it for you.
What To Do For Bed Bug Problems?
We're the solution for all your bed bug pest control Hawkesbury Heights needs. With our reliable and professional services, we'll make sure that every size of the problem you have at home or business is taken care of quickly. So call us today!
We're always striving to provide our clients with the best service possible. That's why we have a variety of options for you, depending on your needs! 

You can count on us to get the job done right. When you need a team that's committed and ready, give our pest control service a call! No matter what type of infestation is bothering your home or business – we'll take care of it in no time at all!
What To Know About Cockroach Infestations?
If you want to live in a place that is free from cockroaches, then it's time for some cleanup. Cockroaches are gross and carry diseases because of their mess which can lead to serious issues with bacteria spreading around your home or workplace!
We recommend getting qualified service from our cockroach pest control Hawkesbury Heights team because we know how to deal with these pesky creatures. We've got treatments that work well against them, so call us today!
What Do I Do For Flea Pest Control?
We all know the feeling of flea bites. It's frustrating because these pesky insects just won't leave us alone! Thankfully, our skilled flea pest control Hawkesbury Heights professionals can help rid your home of this pestilence. Give us a call today!
What Causes Drain Flies?
We're here to help you get rid of those pesky drain flies for good! We know how much they irritate your day, so our drain flies pest control Hawkesbury team will work on the plumbing system in a way that doesn't use harmful treatments. There's no need to worry about these insects anymore because we've got experts who can eliminate them without any trouble at all. Just call us now and let's start getting this taken care of immediately!
What Are The Things To Know About Mice?
If you're looking for a professional and quick solution to your mice problems, call the experts! Our mice pest control Hawkesbury Heights team will do everything to eradicate these pesky creatures.
There's nothing worse than discovering a mice infestation. This is why we're here for you! We will create the perfect plan to get rid of them and make sure it doesn't happen again.
How Often Should I Get A Termite Inspection?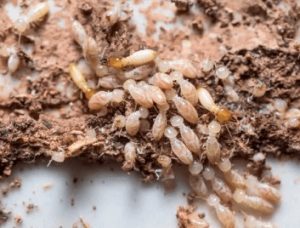 Termites can do a lot of damage before you know about them. It's important for homeowners in the area who suspect an infestation, or those near an exposed foundation site to immediately consult professionals so as not to create further issues down the line!
We have an amazing termite pest control Hawkesbury Heights team who can take care of all the pesky little friends for you. Schedule today and get back to enjoying life!
Who To Call For Possum Removal?
You should never have to deal with possums on your property. Our possum pest control Hawkesbury Heights experts know how to get rid of them quickly and efficiently so you can enjoy the peace! Don't let these pesky creatures walk around your property.
Pests can be pesky, but it doesn't have to bother you! We offer full possum pest control services that will rid any unwanted visitors from coming into your home. Contact our experts right away!
What To Do For Wasp Nest Removal?
Wasp colonies are a common sight in homes, offices, and other structures. They buzz around people and their stings can be painful. So, it's best to avoid them if you see one!
Wasp pest control Hawkesbury Heights services are one of our specialisations and we'll take care of all your needs. You can rest assured that the team will assess any situation immediately so it doesn't happen again! 
Who Provides The Best Ant Extermination Services?
Have you been bothered by pesky ants? Our ant pest control Hawkesbury Heights team will help get rid of them. We offer affordable solutions that work in harmony and are practical for your situation – whether it's an infestation or just one egg-laying around!
If you have a pest problem, don't hesitate to call our team! We offer safe and effective bait stations that will keep those pesky creatures out of your yard for good. In addition, we can also provide chemical spray which gets rid of ants quickly so they never come back again. Contact us now!
How To Find Pantry Moth Pest Services?
We know how frustrating it is to have an infestation of pantry moths in your home. But don't worry, we're here for you! We use natural methods that are safe and effective against these pesky pests. So call our pantry moth pest control Hawkesbury Heights team today before these insects invade your kitchen.
Where Can I Get Tick Removal Service?
Humans are not the only ones who can become victims of ticks. The pesky creatures also feed on animals' blood. These dangerous little bugs may bite leaving red or swollen skin that could lead to life-threatening allergic reactions if not treated immediately. However, our tick pest control Hawkesbury Heights team has everything necessary for removing these unwanted guests promptly. So don't hesitate, call us today!
How To Find End Of Lease Pest Control Services?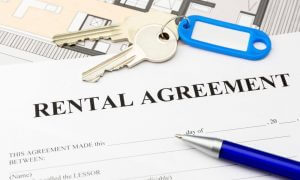 Need to get rid of pesky pests before your next move? Contact ABC Pest Control Hawkesbury Heights! We will assess and process end of lease pest control solutions so that the pesty creatures are gone in all spaces.
We offer a variety of options to fit your needs. Do you want us to do a one-time service or long-term? We will walk you through the type of problem you are dealing with and how often pest control should be done in the future. Call and talk to us today!
Why Use Our Pest Control Sydney Services?
Hawkesbury Heights Area Sydney Population
The population of Hawkesbury Heights in Sydney is estimated to be around 2,500. The suburb is located in the north-western part of the city and is home to a number of schools and parks.
The majority of the population are families with young children, although there are also a significant number of retirees. The average house price in Hawkesbury Heights is around $1.2 million, which is significantly higher than the Sydney average.
Stories and Aboriginal Legend of the Hawkesbury Heights Area NSW
There are many stories that have been passed down through the generations about Hawkesbury Heights. Some of these stories are about the area's Aboriginal history, while others are more modern tales.
One of the most popular legends is that of the 'Wolgan River Monster'. This creature is said to live in the depths of the Wolgan River, and is said to be responsible for the death of many people who have tried to swim in its waters.
Another popular story is that of the 'Hanging Rock'. This rock formation is said to be haunted by the ghosts of those who were hanged there during the early days of European settlement.
Also check out pest control in Winmalee.
How To Get Trusted Pest Control In Hawkesbury Heights?
We at ABC Pest Control Hawkesbury Heights know how frustrating it is when pests get in your home. That's why we use up-to date technologies and treatments so you don't have to worry!
The convenience of getting your pest control service done 24/7, 365 days a year is just one reason why we are the best in town! Book a service online for affordable prices with super fast services
Check out our pest control near Hawkesbury Heights page for 5-star ratings from our happy customers. You can view customer reviews on our Google Business Profile. Also, look us up on Yelp, True Local, and Fyple.
Let us assist you with your pest problems, so give us a call at 0404 130 944 today!