Help is Just a Click Away
Pest Control Near Hornsby – 2077
You don't have to live with pests anymore! Our pest control in Hornsby experts can help you get rid of those pesky bugs. We know how frustrating it is when they're in your home, and we also understand what an inconvenience they make because who wants them?
We've been there before. ABC Pest Control Sydney knows how to get rid of pests for good! No matter what type or size your problem is, our 20+ year history as the best pest control company in town will make sure that you're safe from all those nasty creatures lurking around inside and outside homes!
We're here for you! Let our customer service staff accommodate your questions. We want the best solution possible, so give us a call today, and we'll be happy to assist!
What Are The Types Of Pests In The Hornsby Area?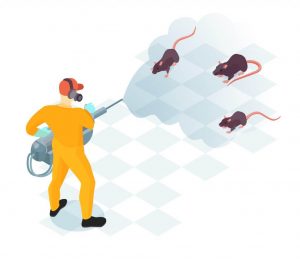 Finding the time and money needed for an extermination campaign can be a huge hassle when pests are getting out of control. Luckily, ABC Pest Control Hornsby has got your back! We've developed new techniques that work wonders on these pesky creatures, so you don't have any more trouble in this area – just give us a call today!
We take care of the inspection, so you don't have to worry about cockroaches, rats, mice, bed bugs, wasps, spiders, ticks, possums and other pests. We will also discuss what solutions work best for keeping those unwanted guests out! Give us a call today!
Get in Contact with Our Friendly Customer Care Team
What Are The Pest Control Results You Can Trust?
ABC Pest Control Hornsby is the pest control company to call if you want to avoid unwanted guests forever. We specialise in both removal and protection services, so we can get them taken care of quickly for a fraction of what it would cost elsewhere! Call us today to tailor a plan for your needs!
What Rat Pest Control Is Available?
We understand the fear and paranoia that comes with a potential rat infestation. You can rest assured our rat pest control Hornsby team will take care of you! Our service guarantees safe treatment because we value your welfare in every way possible!
We know that pesky pests can be a pain. That's why our team is always available to help with the process from start to finish! Call us today for a customised service plan!
What Spiders Need Pest Control?
The black and redback spiders are two of the most notorious types in Australia, but they can be taken care of by our professional spider pest control Hornsby experts.
We know how frustrating it is to deal with pests again and again. However, sometimes the best option for your family's well being may be calling professional help because we can guarantee that having these creatures around will cause problems! Don't hesitate. Contact us as soon as possible, so they don't return for another infestation!
What Is The Best Bed Bug Removal Services?
The best way to keep bed bugs out is by hiring our bed bug pest control Hornsby team. We've got all sorts of treatments for your home, including a practical method guaranteed safe and effective!
We're here to help you get rid of those pesky pests! We offer affordable plans that are custom-fit just for your needs. Talk to us anytime!
What To Do For Bed Bug Problems?
We're your local pest control company. We offer the best in town, no matter how big or small your problem is! Our bed bug pest control Hornsby team will come out and get rid of those pesky monsters living under your roof. We'll keep you safe from them at affordable rates. Call us today for an immediate solution on professional service.
We understand that you need to find the proper pest control treatment for your home. That's why our team of experts can create a customised plan just what you're looking for!

If you see an infestation, give us a call before it's too late. Our licensed experts will solve your pest problems in no time at all!
What To Know About Cockroach Infestations?
We all know that living with cockroaches is no good. They're just pesky, and their diseases can cause infestations, putting your family at risk of getting sick!
We all know the feeling of worry and dread when we see cockroaches everywhere. But now, you don't have to let them get in your food or away from under furniture anymore! Our cockroach pest control Hornsby experts are on call today with their magic! Talk to us to eliminate pests!
What Do I Do For Flea Pest Control?
The pest problem that won't go away? It's a flea infestation, and flea pest control HornFsby experts can help you get rid of these stubborn insects – no matter how difficult your situation may seem. Call now before the infestation gets worse!
What Causes Drain Flies?
It's hard to enjoy our homes or businesses when pesky drain flies are in the drainages system. Our drain flies pest control Hornsby experts will eliminate these creatures for good. Talk to us to customise a service fit for your needs!
What Are The Things To Know About Mice?
Humans have an extensive history with mice. They're pesky little creatures that live everywhere. If you want peace of mind back in your home, call us! Our mice pest control Hornsby team will provide multiple methods to ensure these pests go away forever! We've got you covered. We can solve any pest problem that hurdles your way, so contact us today for a consultation!
How Often Should I Get A Termite Inspection?
Termites can cause extensive damage to your home. They feed on cellulose and wood, which makes them so destructive! These pests often cause infestations near the foundation, where there's plenty for them to eat. Don't let this happen. Call our termite pest control Hornsby team before things worsen, or you risk having structurally compromised buildings!
We'll make sure to take care of all your needs and give helpful advice about how best to maintain termite protection in homes or business properties without disrupting current work schedules! Call us today for an immediate inspection!
Who To Call For Possum Removal?
Have you got possums? We know how to get rid of them and prevent infestation. So before things get worse, call our possum pest control Hornsby experts for help today!
The worst-case scenario when you find a possum in your home is quite scary. Contracting their droppings or urine could lead to death from leptospirosis and TB, which are both potentially fatal! Let the pros take care of your pest problems. Call us today!
What To Do For Wasp Nest Removal?
Wasps are pesky pests that can be pretty painful with their stings! They're also sensitive to noise, so keep away from them when possible and call our wasp pest control Hornsby team if you see one on your property. We'll take care of getting rid of these insects for good!
It's not just wasp nests that are a pain- they can also cause problems for humans, especially children. We'll get rid of them and ensure your outdoor space stays safe from pests! Call today so that our specialist can assist you!
Who Provides The Best Ant Extermination?
We're here to take care of all your ant pest removal needs! Whether it's massive colonies or just one pesky egg, our ant pest control Hornsby experts can remedy anything! 
We have the latest technologies and tools to keep pests away so you can enjoy your safe space. Call us for assistance!
How To Find Pantry Moth Pest Services?
You've had a pantry moth problem for some time now, and we want to help! Our pantry moth pest control Hornsby team offers quick response times with reasonable prices that suit your budget. Call us today so we can tailor the services just how you need them!
Where Can I Get Tick Removal Service?
Ticks can be found anywhere from the water to grass, but they usually stay close around mammals and birds! The good news? Our tick pest control Hornsby team has your back with fast removal services. So, live in peace by calling us today!
How To Find End Of Lease Pest Control Services?
To avoid unwanted guests returning and ruining your property after you've left, ensure that end of lease pest control is completed. ABC Pest Control Hornsby offers this seamless service without you having to worry when moving out. 
Reach out to our team today, and we'll be glad to help you find the perfect fit for your budget. No matter what situation or needs, there's a program that will work best!
Why Use Our Pest Control Sydney Services?
Hornsby Area Sydney Population
Hornsby, a suburb in Northern Sydney, is home to approximately 57,032 people, according to the 2011 census. Some key facts about Hornsby are that it has one of the highest percentages of residents holding a degree qualification or higher at 70% and an unemployment rate of 4.6%. 
Stories and Aboriginal Legend of the Hornsby Area NSW
Where Hornsby gets its name is interesting. There are two versions to this story.
The first version tells of an Aboriginal man named 'Boney' (most likely a nickname) who had enormous horns on his head.  There was another aboriginal named Tamberee, who was Boney's near equal in hunting prowess. The two men would often fight because of their equal skill in hunting. Tamberee struck Boney with his boomerang, injuring him badly. The injury to his head was so bad that it forced the horns out of Boney's skull.
The second version is very similar to the first except for one detail. Instead of Tamberee being the man who injured Boney, it was a kangaroo.
Also check out pest control in Westleigh.

How To Get A Trusted Pest Control Service?
We're ready to take care of all your pest control needs. Call ABC Pest Control Hornsby today, and we'll provide an expert solution tailored specifically for you! Our professional team will identify the problem areas, design customised plans, and execute them for a pest-free property!
We're not just about pest control – we go the extra mile to take care of you. Our 24/7 service friendly staffs are ready to assist your pest control needs! Book a service online in less than 60 seconds!
Our pest control near Hornsby page has 5-star ratings that live up to expectations from happy customers! Or call us on our hotline 0404 130 944 today to customise a plan for your needs! You can check out fantastic customer reviews on our Google Business Profile. Also, look us up on Yelp, Local Business Guide, and Brown Book.
Also check out pest control in North Wahroonga.