Help is Just a Click Away
Pest Control Near Lawson – 2783
Are you looking for the best pest control in Lawson? Do you need a guarantee of quality pest solutions without compromising your safety?
ABC Pest Control Sydney has been servicing the entire Blue Mountains region with its safest and most cost-effective pest control management for so many years.
Being part of the Blue Mountains is being exposed to a myriad of pest control problems in your home or business. With rich natural habitats, it is no surprise if you will encounter all kinds of infestation in this area of Sydney.
If you need help with pest inspection, extermination, and prevention, do not hesitate to contact us today.
Why Choose ABC Pest Control?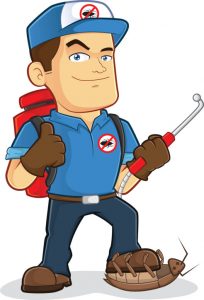 ABC Pest Control Lawson has been the top choice when it comes to pest management in the entire Sydney. We work in strict compliance with the Australian Pest Control Regulations. Thus, our procedures are not just effective but also safe to the environment, people, and pets.
Our pest experts are local professionals that have the most intensive training and have enough experience. Hence we certainly provide the most effective yet the safest solutions to all pest problems.
You may check for our most affordable packages and a wide range of services on the website. In addition, we are also proud to be the home of the Deluxe Pest Control Package.
Major Pest Problems
As we discussed earlier, the Blue Mountains have been the home of all kinds of pests because of its rich natural resources. All creatures including pests love this kind of environment to survive. In fact, you may name any pest, and you can find it in this region.
Being the haven of any pest, the most common vermin in its residential and commercial areas are rats, cockroaches, wasps, and termites.
Get in Contact with Our Friendly Customer Care Team
Ways to Get Rid of Rats
Rats are not just destructive to your properties but are also a threat to your health. For the reason that they carry a number of bacteria. So, they can cause infectious and deadly diseases like Leptospirosis and Salmonellosis. Moreover, they are also known to be vectors of other pests such as lice, mites, and ticks.
Rats enter your property for shelter, food, and water. thus, giving them no access to each of these needs will help you prevent their presence.
The following simple tips can surely help you get rid of or minimise rat infestation:
Keep internal and external areas of your property clean because rats enjoy dirty or messy surroundings.
Store your food in a metal or glass containers with a strong or tight cover.
Avoid accumulating garbage such as the peelings or rotten fruits, vegetables, or anything that would feed these rodents. Also, dispose of your garbage and clean garbage bins regularly.
Clear your surroundings with piling woods or any materials that can serve as the rats cover or shelter.
Your garden could be their best hiding place so you better have a regular trimming or clearing of the area.
You may use traps or baits that are not harmful to your family to minimise rat presence.
Seal or cover all possible entry points with steel wool or cement.
Contact rodent experts for a quick and most effective way to eradicate and prevent rat infestation.
Rats are clever creatures and are known to overcome baits and traps. If you are having this stubborn rat problem now, contact us today.
Cockroach Prevention and Removal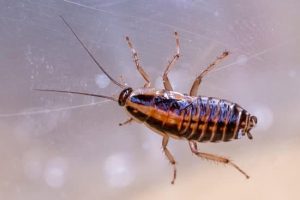 Cockroaches are perhaps one of the worst enemies in a household or business. These creepy insects are difficult to deal with given their ability to survive a lot of sprays.
They are attracted to food and water. So, so you would usually see them in your kitchen or toilet.
Cockroaches are known to withstand harmful radiation more than humans. In fact, there is a common myth about the ability of cockroaches to survive. That is, as many people say, they can survive a nuclear explosion or end of the world.
No matter how exaggerated their ability to survive is, cockroaches are just the same with other creatures on earth. So, they are not invincible. Yes, they can certainly be killed. They also die.
If you want to prevent cockroach infestation, the following 7 tips will help you:
Keep your property clean. Cockroach problem is, most of the time, a sanitation problem.
Store your food and even your pet food in a sealed container with no chance for cockroaches to get in.
Your kitchen is their favourite site. Keep it tidy and never leave any food, unwashed dishes or utensils overnight.
Dispose of every garbage properly and regularly. Daily disposal of garbage is ideal. Accumulated garbage invites more cockroaches.
Get rid of anything that cockroaches can use as shelter such as piles of cardboard, newspapers, magazines, and other papers.
Set up barriers in windows and doors to avoid cockroach entry. Seal every hole, cracks, or crevices that cockroaches can crawl in.
Contact cockroach removal experts in case of a cockroach infestation. Experts know what to do and will make things easier for you.
Termite Treatment
Termites are extremely mobile insects that constantly travel from one place to another in search of shelter and sustenance. Particularly, they survive and grow in a warm, humid, and moist environment with enough food.
Almost all residential and commercial properties have problems with termites. In fact, these pesky pests have been causing billions of dollars of damages every year in entire Australia.
The problem with termites is that they are hardly noticeable as they do their destructive activities in your properties. Oftentimes, you would only realise their presence when the great damage begins to surface.
It is for this reason that a regular termite inspection is recommended. More importantly, this should be included in your regular house or building maintenance. Thus, ensuring that you do not become the termite victim any sooner.
Termites are one of the most restless and mobile insects. Therefore, termite presence within 5 kilometres radius from your property certainly makes you a vulnerable next target.
Keep your property safe from termite destruction by having an inspection at least once a year. If you have termites now and you want to eradicate them and prevent their return, you may contact us today for the solutions.
Also check out pest control in Hazelbrook.
Why Use Our Pest Control Sydney Services?
How To Get Trusted Pest Control In Lawson?
Finally, any sign of pest infestation on your property is a red alert that needs immediate and effective action. Hence, you need to seek professional help to exterminate these pests before it's too late.
Furthermore, Pest Control near Lawson can bring you immediate and effective solutions. That being said, you can book our team of experts in less than 60 seconds on the website.
If you need to talk to us over the phone, we can attend to your needs promptly. Just call 040 413 0944. Be pest-free and worry-free with ABC Pest Control Services in Western Sydney. We have 5-star rated customer reviews on our Google Business Profile. You can also check us out on True Local, Brown Book, and Business Listings.