Pest Control Liberty Grove
Help is Just a Click Away
Pest Control Near Liberty Grove – 2138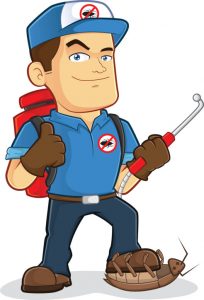 Effective methods are needed if one wants to be rid of pests from their home. The only way to get rid of an infestation is to destroy the source of the problem. Hire a pest control in Liberty Grove firm to get rid of the pests.
Your property will be free of pests once ABC Pest Control Sydney has discovered and eliminated the sources of infestation. You can relax knowing that we've got your back with our low-cost pest control choices.
In many cases, pest management is necessary and important. The removal of bugs from your house is a necessary evil if you want to protect yourself and your family. 
If everything else fails, you can always call up the professionals at pest control businesses to help you get rid of the problem. Ask for aid if you're dealing with insect infestations.
Get in Contact with Our Friendly Customer Care Team
How Can You Get Rid of Pests?
Controlling pests is only half the battle. The other half is stopping them from returning. Insecticides, traps, and natural predators are some of the tools pest management firms employ to keep pests at bay.
There is no one-size-fits-all approach to pest control in Australia. Pest control methods that are both natural and chemically based have variable levels of efficacy.
We've dealt with a wide variety of pests in the past, so we can adapt a solution to your individual needs as well. Our pest control services are not only cost-effective, but they also ensure the complete eradication of all pests from your house. Get in touch with us immediately to learn more about our pest control services.
Is Hiring Pest Control Professional Effective?
You don't want to find ants and termites in your kitchen or basement. Having pests in your house might cause serious harm. In the worst-case scenario, they might spread sickness to people and other animals. Everything from pest prevention and management to complete extermination is included in pest control's scope.
Our pest control professionals utilise the most up-to-date and safest ways to get rid of unwanted pests from your home or workplace. Please do not hesitate to contact us if you have any questions about our pest control services. We're here to assist you to get your life back in order.
Which is the Best Rat Control service?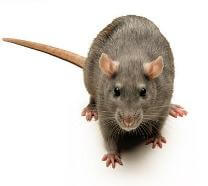 Rats are a common source of pest infestations in residential properties. Pests that spread illness and pollute food are among the most dangerous to human health and the environment.
Getting rid of rats for good is a breeze when you use our pest control services. In order to protect your family from the hazards of rats, we provide a number of Rat Pest Control services.
By contacting us today, you may discover how we can help you! We're here to help if you're fed up with rats in your house. Please don't hesitate to contact us.
How Can You Get Rid Of Spiders Effectively?
One of the most common household pests is the spider. People are afraid of them, despite the fact that they aren't dangerous.
When you see a spider in your house, take a big breath and relax. It is possible to get rid of them using a few easy approaches.
ABC Spider Pest Control recognises that dealing with spiders may be tricky. Due to the fact that this is the case, we've devised a number of safe and effective solutions to your spider problem. To find a firm that gives top-notch service at low prices, look no further than us.
Who Has the Best Bed Bug Exterminators?
Pest control specialists in Australia are well-equipped to deal with any infestation. If you have bedbugs, it may be a nightmare. Guests who see the bugs may feel embarrassment on top of the discomfort they experience from being unable to sleep.
If you suspect you have bed bugs, call a Bed Bug Pest Control professional right once.
If you have any reason to believe that your house may be infested, you should consider hiring an expert to do a thorough inspection. They will also take care of the problem of pests in your home. As part of our service, we'll help you design a strategy that will rid your home of bedbugs for good, while our fees are reasonable and flexible. Please do not be apprehensive about contacting us. We'll be there for you!
What's the Best Way to Get Rid of Cockroaches in Liberty Grove?
Cockroaches, a common household nuisance, are notoriously difficult to eradicate. As a result of their adaptability, these organisms are extremely resilient.
They pose a threat, too. These insects transport infections that can cause disease. In addition to causing structural damage, this can also cause food contamination in the home. If cockroaches are a problem in your house, you may turn to us for help.
Flea Facts: How Much Do You Really Know?
ABC Fleas Pest Control knows just how to get rid of those annoying fleas. Fleas, which are brownish-coloured parasites, rely on blood as their major source of nutrition.
If you suspect a flea infestation, don't put off getting rid of them. One of our experts is flea extermination, and we can help you with that. Learn more about pest control by contacting us now.
What Attracts Drain Flies?
Our Drain FIies Pest Control service will help you find a safe and efficient approach for dealing with drain flies. Drain fly control is one of our specialties, and we can help you get rid of them.
We utilise environmentally friendly materials to keep you, your family, and your pets safe. Give us a call right now if you'd like to speak with one of our specialists. We'll be able to devise a plan that's exactly what you need.
What Does Our Mice Pest Control Do?
The spread of disease and contamination of food can occur if pests like mice, rats, and other rodents are let into your house. As a pest control company, one of our expertise is eliminating mice.
In addition to being a nuisance, mice may do considerable damage to your house and spread disease. A firm like ABC Mice Pest Control should be contacted immediately if there is any suspicion of a mouse infestation.
If you notice mice in your home or business, call us immediately and we'll send a team to get rid of them for good. With our lightning-fast service and kind staff, you'll never regret calling.
Is Doing Termite Inspection Necessary?
There is a broad variety of pests in Liberty Grove, which may pose a threat to its residents. It's impossible to imagine a home without termites. Toxic harm can be caused by a rapidly spreading termite infestation.
As soon as you suspect that your house is infested with termites, contact a Termite Pest Control expert. We can assist you to get rid of these pests and prevent further damage to your house by using our services.
Find out more about what we have to offer and how to get in touch with us. You don't want termites invading your home.
Who are The Best Possum Experts?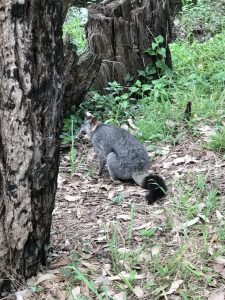 You can rely on Possum Pest Control if you're dealing with an infestation of pests. Damage from pests and pest droppings will be cleaned up as promptly as possible.
The first step is to give us a call, and we'll take care of the rest! Call us right away for the best Liberty Grove pest control services!
Who Can Do Wasp Nest Removal?
Wasp Pest Control is required to keep wasps out of your house. Protect your food and beverages from wasps by covering them. Look for them throughout the day, when they are most active.
If you uncover a wasp nest in your yard or near people who will be living there, you need to get rid of it as soon as possible.
Professionals should handle pest control of wasps since they may be aggravating. When it comes to pest control in Liberty Grove, we are the one company to contact.
The wasp nest will be removed immediately upon our arrival to protect you and your family. As soon as possible, please get in touch with us to set up a meeting.
Who Can Remove My Ant Problem?
In or near your home, you're likely to encounter an ant infestation. When it comes to food and shelter, even the tiniest cracks won't stop them. Once they're there, getting rid of them is a challenging task. A number of measures may be taken to keep ants away and prevent them from returning.
You should call ABC Ant Pest Control if you have an ant problem. Sprays and barrier treatments are used to keep pests out of your house. Many more services are available to restaurants and companies, as well. Call us immediately if you're concerned about ants! We're here to help if you've been plagued with ants for years.
Pantry Moth Exterminators: Where to Find Them?
Pests such as the pantry moth are ubiquitous in homes across Australia. They are attracted to grains, cereals, and other dry items, which allows them to lay eggs and rapidly multiply.
Call a Pantry Moth Pest Control firm right away if you think you have a problem with pantry moths. A worsening problem will occur if you wait too long. Ant professional pest control firm can swiftly and effectively deal with pantry moths. In this way, you will be able to resume your normal routine.
Have confidence in the experts! You can keep pantry moths out of your food with our help. Get in contact with us right away by dialling 0404 130 944 or 02 87 66 05 89!
Why Do You Need Pest Control at the End of Your Lease?
Getting rid of bugs at the end of your lease is required if you want your security deposit returned to you.
Most landlords need a pest control service as a condition of the lease's expiration for most properties. When it comes to pest management, working with ABC End of Lease Pest Control is a difficulty. There are various ways to get your security deposit back when you're moving out of a rental property.
Do not hesitate to call us if you require pest treatment when your lease expires. We'll be there for you when you need us the most. The sooner you tell us what you need to be done, the sooner we can go to work. The sooner you book an appointment, the better!
Liberty Grove Population
Liberty Grove is a small and quiet residential suburb in the Inner West of Sydney, located 16km west of the Sydney CBD.
Much of the residential development in Liberty Grove occurred during the 1960s and 1970s and consists of detached, single-storey houses on large blocks of land.
There is a small commercial area in Liberty Grove that has general stores, corner shops and local cafes. The nearest train station is less than 5 minutes walk from the suburb, with regular trains to the CBD taking around 20 minutes.
Liberty Grove, Facts and Aboriginal Legend
Liberty Grove is a small community located in the Porongurup region of Australia. For many Indigenous Australians, Liberty Grove is considered sacred land and home to ancestral spirits. The area's rich natural environment provides a place for Aboriginal people to connect with their culture and heritage.
The story of Liberty Grove begins thousands of years ago with Dreamtime. It's said that the Dreamtime is when Aboriginal people first came to Australia from ancient lands in Asia. When they arrived, they found a continent filled with lush forests, rivers and waterholes. The first people used fire to light the night and hunt for food. They also built shelters and other tools out of wood that they found on the land.
Over time, this land was inhabited by many different groups of people. Some came to live here as permanent residents while others passed through on their way to somewhere else. But as time went on, these groups began to intermingle with each other, forming new alliances and marriages. Eventually, they created their own language, culture and traditions. This mixture of influences has helped shape who we are today as an Aboriginal nation.
Liberty Grove has played an important role in our continuing cultural legacy since at least the early 1800s. Early settlers found it to be a beautiful place filled by Indigenous people who were friendly and welcoming towards them. Over time, these early settlers began
Also check out pest control in Concord West.
Why Use Our Pest Control Sydney Services?
Control Pest in Liberty Grove With ABC Pest Control!
For pest control near Liberty Grove, ABC Pest Control is the finest option. 
When you work with us, your project will be done on time and on budget, with the least amount of interruption to your schedule. To schedule an appointment, please contact us as soon as possible. There is absolutely no need to be concerned about your experience here.
Pest control is a need in every building, be it a residence or a commercial enterprise. Pests can pose a serious threat to public health and property damage. Insect and infestation severity play a role in determining which pest management strategy is the most effective.
Getting rid of pests as quickly as possible is critical if you've discovered bugs in your house or company. However, pests can do a lot more than just destroy your property. It is possible for them to spread sickness.
It is our specialty at our organization to provide pest control services that are rapid and easy to implement. On the internet, you may set up a meeting in a matter of seconds. Call 040 4130 944 now! We have 5-star rated customer reviews on our Google Business Profile. You can also check us out on True Local, Business Listings, and Brown Book.