Help is Just a Click Away
Pest Control Near Meadowbank – 2114
No one likes pests, but with our pest control in Meadowbank services, you don't have to put up with their endless harassment! We offer new techniques that will make your life easier. Our company specialise in getting rid of pesky creatures, and we're sure to prevent unwanted guests from ruining your property!
When it comes to pests, there is no one better than ABC Pest Control Sydney! We've had over 20 years of experience. We ensure you never have any pest problems again using our tools and technologies for a thorough and effective treatment!
Your satisfaction is our top priority! If you want a pest control service done right away, talk to us for a customised plan!
What Are The Types Of Pests In The Meadowbank Area?
We all know that pests can be annoying, but did you also realise how time and money-consuming exterminating them is? Luckily at ABC Pest Control Meadowbank, we've developed new techniques which work wonders on these pesky creatures. So, don't worry about having any more trouble! Just give us a call today, and let's get your problem solved with ease!
Homeowners no longer need to worry about cockroaches, rats, mice, bed bugs, wasps, spiders, ticks, possums and other pests! We take care of the inspection, so you can focus on what matters – your home. Give us a call today and get started with treatment that works best against these unwanted guests!
Get in Contact with Our Friendly Customer Care Team
What Are The Pest Control Results You Can Trust?
We offer a range of services from removal and protection, so whether you want to get rid of or just protect your home against pesky creatures, ABC Pest Control Meadowbank is the pest control company for you! We work at your most convenient time. All our expert technicians are trained in finding exactly where these unwanted guests exist, which means faster resolutions and cost savings on treatments! Call us today for a fantastic pest control experience!
What Rat Pest Control Is Available?
Imagine the worst rat you have ever seen, except this time it's in your house this time. Who knows what could be running around right now? The thought is enough to make anyone feel sick! But don't worry because our rat pest control Meadowbank team will get rid of those pests for good. Nothing will disrupt peace at home or make guests uncomfortable on their visit!
We're the best pest control company in town! We offer an easy booking process with excellent service. Stop wasting your time trying to get rid of pests when we can do it for you. Contact us for our exceptional services!
What Spiders Need Pest Control?
If you live in or are planning to move into an Australian home, one thing should be top of mind: the black and redback spiders. These two types can create some serious problems for homeowners as they're known to have a habit of biting humans when touched or grabbed! But don't fret because our spider pest control Meadowbank team has got your back with our effective solutions. 
We know you want to keep your home free from pests, and we have the solutions! Talk to our experts for a customised treatment plan that's perfect for your needs!
What Are The Best Bed Bug Removal Services?
There is no doubt that bed bugs are one of the peskiest pests you'll ever come across. They're small, and their bites often leave behind itchy bumps, which refuse to go away! But don't worry because our bed bug pest control Meadowbank team knows how best to keep these pesky creatures from bothering your health. We offer safe and effective treatments!
Your home is your sanctuary, and we'll do anything to make sure you're safe from pests. We offer customised plans that suit any size or budget–talk to us anytime about what kind of protection would be best for you!
What To Do For Bed Bug Problems?
We all know how frustrating it is to have bed bugs bothering you at night. If you are looking for professional help with removing these pests, ABC Pest Control Meadowbank can tailor an affordable solution that fits the needs of any home or business!
We have a team of professionals to help you find the perfect pest control treatment for your needs. We customise our plan specifically to meet all these unique requirements!

Our licensed technicians are equipped with the proper tools and technologies in eliminating pesky creatures!
What To Know About Cockroach Infestations?
We work hard to ensure that your home is the safest place for you–like preventing cockroach infestations! The presence or even just one single roach could cause an illness for your family.
These pesky pests can be in our food items and kitchenware. Luckily, our cockroach pest control Meadowbank team offers services tailored to eliminate these pesky creatures! Talk with our experts for fast results and peace of mind!
What Do I Do For Flea Pest Control?
We all know the struggle of having fleas that refuse to leave. We can guarantee that these pesky insects will never return for good using our advanced technologies! Our flea pest control Meadowbank experts are skilled in eliminating infestation with a wide range of services. Call us and start making your home pest-free!
What Causes Drain Flies?
The drain flies in your home or business can be pesky and cause problems if not correctly dealt with. Our drain flies pest control Meadowbank team has the expertise to get rid of these insects for good! We offer customised services for every pest control need. Contact us today about how we could help solve your drain flies problem before it becomes overwhelming!
What Are The Things To Know About Mice Pest Control?
Mice are pesky little creatures, so if you want peace of mind back in your home, then call us! Our mice pest control Meadowbank team has the right tools to ensure these pests go away forever. Don't let them ruin any more furniture on your property. Talk to us for a fast solution!
How Often Should I Get A Termite Inspection?
When you need to get rid of termites, contact our termite pest control Meadowbank team for adequate protection of your home. These pests feed on cellulose and wood, which compromise a structure's integrity! If an infestation is near or at ground level, we can help avoid costly repairs by getting rid of them immediately. Call us for a quick inspection!
Who To Call For Possum Removal?
You'll be happy to know that we have a solution for your pesky possum problem. Our possum pest control Meadowbank experts are fully equipped with the proper methods of completely eliminating these little monsters. When dealing with a backyard full of these pests, be sure to call the experts. The little monsters can carry life-threatening diseases which pose risks to your family, tiny children and pets! Call us for an effective solution to your pest problems!
What To Do For Wasp Nest Removal?
Wasps may be pesky, but their stings hurt a lot! If you're unfortunate enough to have them on your home, then call our wasp pest control Meadowbank team for help removing any nests on your property.
These pesky insects are a severe threat to your outdoor space. They would attack anyone, especially children, and we'll get rid of them so that you can stay safe from pests in the future! Call today for an appointment with our friendly professionals who understand how important this issue is. Don't wait until it's too late!
Who Provides The Best Ant Extermination Services?
We're the team to call when you have an ant problem. Our ant pest control Meadowbank team got years of experience eliminating every type, from small colonies to massive infestations. We always work quickly with precision to avoid leaving any trails for more ants!
If you don't act now, the pests will make your home their own. We provide the best methods for keeping them away to regain peace in your home, so let us help! Give our team of experts a quick consultation today and gain back control over these pesky insects!
How To Find Pantry Moth Pest Services?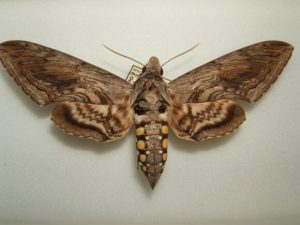 Pantry moth might have been nagging your home for years. They're pesky creatures that love sweet food items and thrive in kitchens with tempting treats around. Often, these pesky insects are hard to eliminate completely! Our pantry pest control Meadowbank team is equipped at getting rid of these insects. Our experts are on call and can work at your most convenient time. Talk to us for a fast consultation!
Where Can I Get Tick Removal Service?
Ticks are tiny monsters that spend their time parasitising mammals and birds, including humans! These pests can sometimes target small children because they forcefully feed on your child's skin. The good news is that our tick pest control Meadowbank team knows how to remove these pesky insects quickly. Call us for customised services fast!
How To Find End Of Lease Pest Control Services?
ABC Pest Control Meadowbank offers a seamless end of lease pest control service to avoid pests returning and ruining your property. We perform this process without you worrying when moving out!
Your pest control needs are unique and require a customised solution. We understand how difficult it can be to find the perfect fit for your budget, which is why our team will work with you every step of the way! Give us a call today so we may tailor-fit an effective yet affordable program only for you!
Why Use Our Pest Control Sydney Services?
Meadowbank Area Sydney Population
The population of Meadowbank in 2016 was around 3,100 people. The majority of the population were born in Australia (86%). Of the Australian-born residents, 6% were born in New South Wales, and 88% were born elsewhere in the country. The top ancestries for people living in the suburb are; English (28%), Australian (22%), Irish (8%), Scottish (6%) and Chinese (5%).
Stories and Aboriginal Legend of the Meadowbank Area NSW
The Aborigines of the area were known as 'Dharug people' or simply 'the Eora'. These were Stone Age people who lived off the fauna and flora of the vegetation. They had no domesticated animals, but they did have dogs that have evolved from an introduced population of Dingo's about 500 years ago.
The Dharug people used bows and arrows and were known as very skilful hunters using their knowledge of the land and the seasons to hunt and fish for protein-rich foods, including eels from their freshwater creeks. They also gathered bush fungi, roots, and fruits such as berries, peanuts, etc. They were collected during the different seasons.
The name Meadowbank is derived from a farm established on the banks of the Cooks River in 1823 by Charles Jenkins, an emancipated convict and his wife Mary (nee Pullen),  who had been transported to Australia for receiving stolen goods.
Also check out pest control in Putney.

How To Get A Trusted Pest Control Service?
We're ready to help you get rid of those pesky pests. Call ABC Pest Control Meadowbank today, and we'll provide an expert solution tailored specifically for your needs! Our professional team will identify the problem areas with expertise, guaranteed safe and effective. Talk to us today!
The best way to get rid of pesky pests is by calling our pest control service. We offer 24/7, 365 days a year, with friendly staff who are always available for your needs! Book a service online in less than 60 seconds! However, our store is not open 24/7. We have a pest control near Meadowbank page that says a lot about our satisfied customers. We value your safety. You can check out fantastic customer reviews on our Google Business Profile. Also, look us up on Yelp, Brown Book, and Fyple.
You may also call our hotline 0404 130 944, and our experts will be happy to assist!