Pest Control Milsons Point
Help is Just a Click Away
Pest Control Near Milsons Point – 2061
The fast-moving residential and commercial development seems to attract a mixture of stubborn pest control in Milsons Point, Lower North Shore, Sydney. Probably, you're an occupant who has been finding the most effective way to get rid of your pesky pest problems.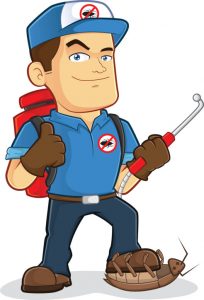 You're blessed to be living in one of Sydney's best suburbs with easy access to everything, great transportation, and a quiet environment. Indeed, it's a place for your home and business. However, if you want to maintain your safe and tranquil living, it's necessary to maintain a pest-free property.
It's no news that pests have become more aggressive in their reproduction and behaviour in Milsons point. In fact, they've been your worst enemies for many years and they just seem to never leave your place anymore.
Exterminating these pests is your primary concern but that won't give you long-term relief. Hence, you need to be quite vigilant in putting in place preventive measures to keep off your property. Since they're difficult to overcome, coordinating with professional pest control in your locality is the best option.
The ABC Pest Control Sydney team is your local pest experts that cover all kinds of pest infestation problems. Whether you have problems with termites, spiders, cockroaches, rodents, ants, bees, birds, or any irritations, we provide solutions. Specifically, we do not just eradicate pests but we also conduct regular inspection and offer the most effective long-term prevention system.
You can check on this website our competitive packages along with the wide range of services we offer. We make our response easier and faster through our top-notch booking system. You may book us now or call us for enquiries.
Get in Contact with Our Friendly Customer Care Team
Safe and Cost-Effective Pest Control Solutions – Milsons Point Sydney
ABC Pest Control is a team of pest experts that has been the most trusted when it comes to professional pest control in entire Sydney. In fact, we have been operating for around 20 years with our top-rated services covering all parts of Sydney.
We work with quality and in strict compliance with Australian pest control regulations. Thus, you have the utmost guarantee that our treatment is safe for the environment, people, and pets.
Understanding that each pest control situation is different, we tailored our services and packages to address your specific needs. So, no matter what kind of pest and the level of infestation you have, we are ready with the most appropriate and affordable solutions. For instance, we are proud to be the only company to offer the deluxe pest control package that covers multiple pests.
Your home or business is never safe from the threat of pest infestation. Unless you implement a regular pest control, your family or business will always be at risk.
Treat Termites before It's Too Late – Milsons Point Syndey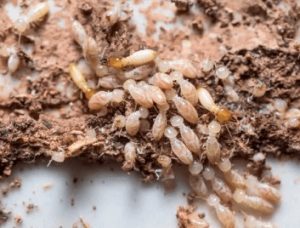 You might have heard about how destructive termites are in a property in Milsons Point. They can destroy any structure by their damaging wood-eating activity. Thus, you should do what's necessary to prevent their invasion and protect your property.
It's difficult to identify the early signs of termites. In fact, many property owners that have firsthand experience of termite devastation agree that they never realised they're infested until they see the damages.
When termites have settled, you may see mud tubes that serve as their highway from their home to the food source. You may also see blistered hollow wood in and around your property and sagging floors, walls and ceilings. Sadly, when you see these signs, this already means these pests have already consumed a lot of your structure.
There's no better way to identify the threat and presence of termites early than having a regular termite inspection. If you do it at least once a year, you can certainly address the termite threat early and avoid facing extreme damages later. Hence, you need to include professional termite inspection in your regular property maintenance.
You will also need termite experts if you have identified existing termite activity in your place. For instance, if you see signs of termites in your home, don't disturb them by spraying insecticides or destroying the mud tubes. This will just make them more aggressive to relocate to other parts of the house resulting in more damages.
Contact termite experts immediately for safe and effective termite treatment. You can also talk to them about installing a termite barrier system for long-term prevention.
ABC Pest Control team is your best choice for a termite inspection, treatment and prevention. Book or call us today for details.
Rats and Mice Removal– Milsons Point Sydney
Are you seeing rats and mice scurrying in and around your property in Milsons Point? Have you recently seen chewed wires, furniture, or food containers? Do you hear the noise of creatures on your roof or ceiling at night?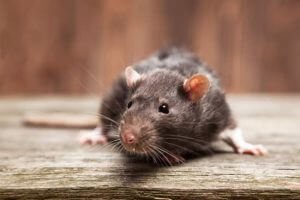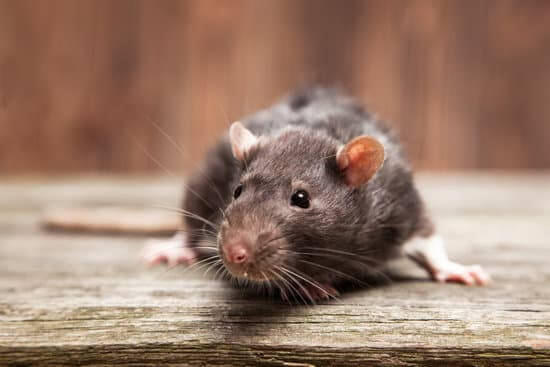 Rodents such as rats and mice are visually disgusting in your home or business. Their association with the dirty environment makes these pests the most dangerous to human health. For instance, they carry many bacteria that they can spread wherever they go and stay.
There's no doubt that rats and mice are capable of transmitting infectious diseases. In fact, they have been behind the spread of Leptospirosis, Salmonellosis, Tularemia, Hemorrhagic fever, and Plague. Furthermore, they are also hosts to fleas, lice, and ticks. They can bring these parasites to your place and soon become new forms of infestation.
You must have been trying to eliminate these filthy creatures by using traps and baits. However, these tricks seem to fail oftentimes leaving you with frustration. Well, rodents are clever animals and can sense danger and avoid it. That includes your traps and deadly baits.
If you want to completely eradicate rats and mice, the best option is to contact your local pest control experts. Generally, pest experts have a systematic process for rodent removal which involves not just setting up strategic traps and baits. It also includes locating and destroying their nests. Furthermore, you will need the appropriate sealing of all entry points from the ground to your roof.
For expert rats and mice removal, you can book or call ABC Pest Control today.
Why Use Our Pest Control Sydney Services?
Sleep No More with Bed Bugs 
Bed bugs can be your everyday nightmare in Milsons Point Sydney. Their itchy bites can bring discomfort all night resulting in a lack of sleep and stress. Hence, you wouldn't want these creepy insects to continue causing you sleepless nights.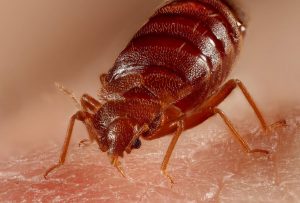 It's when they hitch a ride in the travellers' luggage that bed bugs can travel from one place to another. No wonder they are a common problem in hotels, hostels, or any accommodation establishments.
These insects are nocturnal and suck human blood for sustenance. Particularly, they come out at night and crawl toward you while you're sleeping or stationary and start taking their meal. As a result, you would have itchiness and you'll see tiny bloodstains in your mattresses when you wake up.
Bed bugs don't cause diseases but their itchy bites can keep you scratching too hard that may result in secondary skin infection or allergies. Besides, they make you uncomfortable in bed causing you having a hard time to sleep. Hence, you can eventually develop insomnia and anxiety issues.
Whether at home or accommodation businesses, bed bugs cause discomfort that needs you to take immediate action. Unfortunately, you can't eliminate them by just changing your beddings because these insects would hide in the bed outlines and crevices of your furniture. Moreover, they can be all over your property as they can crawl from one room to another in search of sustenance.
If you want an immediate and effective bed bug removal, contact ABC Pest Control today. Our experts are ready with the best solutions to end your agony with bed bugs. Book or call us today.
How To Get Trusted Pest Control In Milsons Point?
We're here to help you get rid of those pesky pests immediately! Give us a call, and we'll do it without leaving any traces behind. ABC Pest Control will take care of inspection and treatment plan implementation, so there is no need for tedious work on your part.
With our pest control service, you can sleep well at night knowing that the experts are on-call 24 hours a day and will be there in case of an emergency. Book a service online today in just 60 seconds!
Don't trust just any company when you need a Pest control near Milsons Point Near me. Our 5-star rated customers have found us the most reliable and affordable service in town! Book an appointment with our quick & easy process that takes less than 60 seconds today for guaranteed results. The feedback we've had on our Google Business Profile has been fantastic. You can also check us out on Yelp, True Local, and Brown Book.
Or talk to us on hotline 0404 130 944 for a customized plan! 
Also check out pest control in Kirribilli.