Help is Just a Click Away
Pest Control Near Naremburn – 2065
Despite the beauty and tranquility of the place, pest control in Naremburn issues continue to disturb the occupants of Lower North Shore, Sydney. In fact, reports of pest control problems have been consistently increasing in both residential and commercial areas.
If you are living in Naremburn and you need immediate and effective solutions to any infestation, you can book or call ABC Pest Control Sydney. Having been Sydney's top-rated pest control for around 20 years now, you have the guarantee of the best solutions to your pest problems.
Our team of pest experts at ABC pest Control takes pride in providing friendly, professional, safe, and cost-effective solutions. We aim to make and keep every property in residential and commercial areas free from the harmful presence of pests.
Nothing assures safety and quality in doing pest control than complying with Australian pest control standards. With that, ABC Pest Control makes sure to adhere to all regulatory rules on pest control maintaining safe yet quality solutions.
We cover all kinds of household and commercial pest control issues. For instance, we are experts on termites, birds, cockroaches, rodents (possums, rats, and mice), fleas, ticks and many other irritations. Moreover, we ensure that each of our services caters to your specific needs and budget. You can check the complete list of services we offered on this website together with our competitive packages.
Using our top-notch booking system, you can now book us in under 60 seconds. Likewise, you can call us for enquiries or a free quote.
Get in Contact with Our Friendly Customer Care Team
Expert Termite Control Naremburn Sydney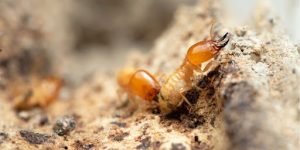 Termites have found a home in the beautiful Naremburn suburb. As a matter of fact, these pests have been the culprits behind the major property destruction in this locality. Therefore, you must keep your guard up against this pesky infestation.
Your home, for instance, is a perfect place for termites to build their colony. It has the warmth and moisture that they need to survive and prosper. Not to mention the sumptuous source of food from the timbre component of your structure.
It's impossible to prevent and defeat termites without the help of termite experts. In fact, these odious pests have been one of the most successful insects in the world to ever cause property destruction.
Termites can find your place anytime as they continue to move and expand their colony. For example, if your neighbour that's within 5km from your home has termites, you can certainly expect to have the same problem soon.
One best practice to prevent and eliminate termites is to have a regular termite inspection. You can do it once or twice a year to detect early signs of termite threat or presence. By this, you can address the termite problem before it gets bigger or causes further damages.
Another way to protect your property from termite invasion is to install a sustainable termite barrier system. Doing so will keep your home or structure safe from the entry of termites. Termite experts can install it around your property. This barrier will serve as termite repellent keeping these pests off your property for a longer time.
You can reach out to the best termite experts in your locality at ABC Pest Control. Don't hesitate to book us now or call us immediately. We work on comprehensive termite inspection, treatment, and prevention.
Professional Cockroach Treatment – Naremburn Sydney
Who doesn't hate cockroaches in Naremburn? When you see a cockroach crawling around, do you still think twice about getting a slipper or something to hit it? Do you not cringe when you see a group of cockroaches feasting on your kitchen or toilet the moment you turn on the light in the evening?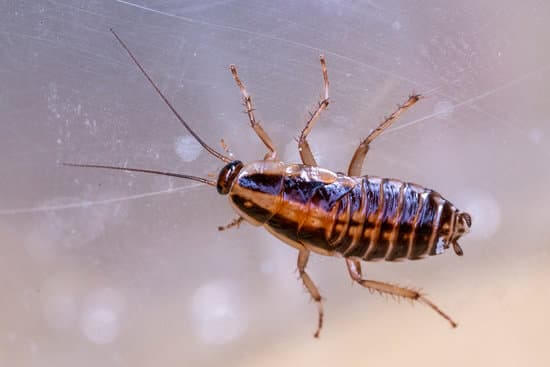 There is more to fear cockroaches than just their disgusting presence. Certainly, they can cause damages in case of a higher level of infestation. Moreover, these insects contain many dangerous bacteria that can cause your family or business serious health issues.
Because of their natural behaviour of scavenging in a filthy environment for food, cockroaches get exposed to many bacteria. As a result, they carry these bacteria and contaminate your food, water, and surroundings with many infectious diseases. A few of diseases they transmit are Salmonellosis, Dysentery, Polio, Leprosy, Cholera, Typhoid fever, and Plague.
The cockroaches that you see in and around your property are certainly not the entire colony. There can be thousands of them hiding in the darkest areas of your house. For that reason, you need a thorough inspection and effective treatment to completely wipe them out.
It's best to contact cockroach experts as soon as you see signs of the infestation. Remember that cockroaches breed exponentially and can take over your place in no time. With that, you can reach out to ABC Pest Control for immediate help. Book or call our cockroach removal experts today.
Why Use Our Pest Control Sydney Services?
You Should Eliminate Rodents Immediately – Naremburn Sydney
Rats and mice are one of the dirtiest and most destructive pests to occupy your property in Naremburn. From physical destruction to the spreading of infectious diseases, rodents are quite notorious everywhere.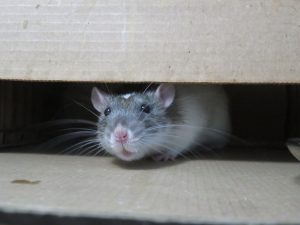 Although you need to fear rodents' ability to damage wires, furniture, and food containers, these pests are even more horrible in spreading diseases. They are capable of transmitting many diseases such as Hemorrhagic fever, Leptospirosis, Tularemia, and Salmonellosis. Each of these illnesses is fatal without immediate medical attention.
You may think that you only need traps and baits to eliminate rats and mice from your property. Well, you should know that although these methods can kill a few of them, these can't completely eradicate their entire population.
There is a need for a thorough inspection of the location of their nests, their hiding areas, and access points. Specifically, complete rat and mouse removal include destroying their nests and their hiding places as well as sealing all entry points from the ground to your attic and roof. Moreover, rodent experts' strategic and effective traps and baiting systems need to be in place.
There's no better way to solve your problems with rats and mice than contacting your local rodent experts. You can book ABC Pest Control rodent experts now for the best solutions to your rodent problems.
How To Get Trusted Pest Control In Naremburn?
We're here to help you get rid of those pesky pests immediately! Give us a call, and we'll do it without leaving any traces behind. ABC Pest Control will take care of inspection and treatment plan implementation, so there is no need for tedious work on your part.
With our pest control service, you can sleep well at night knowing that the experts are on-call 24 hours a day and will be there in case of an emergency. Book a service online today in just 60 seconds!
Don't trust just any company when you need a Pest control near Naremburn. Our 5-star rated customers have found us the most reliable and affordable service in town! Book an appointment with our quick & easy process that takes less than 60 seconds today for guaranteed results. The feedback we've had on our Google Business Profile has been fantastic. You can also check us out on Yelp, True Local, and Brown Book.
Or talk to us on hotline 0404 130 944 for a customized plan! 
Also check out pest control in Crows Nest.