Help is Just a Click Away
Pest Control Near West Ryde – 2114
Are you in search of trusted and affordable pest control in West Ryde services? ABC Pest Control Sydney offers various solutions that will help you get rid of those pests in your home. Our experts use innovative techniques to make it easy and convenient for our customers! 
We offer the best pest control services in town with over 20 years of service! We offer quality work at affordable rates, with an emphasis on customer satisfaction. If you're looking for a company that will go above and beyond to make sure your home stays free of pesky creatures then look no further than our team. So, give us a call today before those pests get worse than they already are!
What Are The Types Of Pests In The West Ryde Area?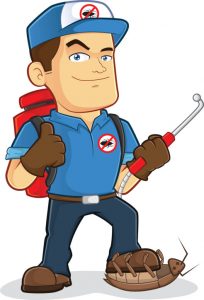 No pest is too small for ABC Pest Control West Ryde! Our expert staff will take care of all your unwanted guests quickly and efficiently so that life can return to normal in no time!
Use our services to keep your home free from cockroaches, rats, mice, bed bugs, wasps, spiders, ticks, possums and other pests! We customise solutions for every type of pest problem. Let's elevate your quality time with family when these creatures are gone – so call us today before it's too late!
Get in Contact with Our Friendly Customer Care Team
What Are The Pest Control Results You Can Trust?
ABC Pest Control West Ryde is ready to take care of your pest control needs, no matter the problem. Whether it's just a small infestation or they've taken over parts of the property, our experts will get rid of them fast while keeping costs low! Call us today for more information on how we make things right at affordable rates! Be comfortable in knowing that our team has got this under control!
What Rat Pest Control Is Available?
We cannot imagine being unable to sleep because of pesky rats. The idea that these creatures are running around in your house would be enough reason to seek professional help from our rat pest control West Ryde team! Our experts provide affordable services designed specifically towards eliminating pests on-site. We value your well being because we believe everyone deserves a healthy and safe environment. We're the best in town, and we'll give you great service! Talk to us for an immediate inspection!
What Spiders Need Pest Control?
Black and redback spiders are common household pests. These pesky creatures are a problem for many people, but our spider pest control team West Ryde can help you rid them! We offer effective solutions that will drive out pesky crawlers from your home or business.
We know you love your home, and we're here to help! Our pest controllers can provide tailored treatment plans for all types of infestation. Talk to us today for a personalised plan!
What Are The Best Bed Bug Removal Services?
If you want to sleep peacefully without being pestered by pesky bed bugs, our safe treatments are the way forward. We don't use harmful chemicals that can have short-term and prolonged effects that can compromise your health. Our bed bug pest control West Ryde team ensures complete safety for everyone involved! Call us about our fantastic services that are effective and affordable!
What To Do For Bed Bug Problems?
We've all had the frustrating feeling of being surrounded by bed bugs. Worry no more because ABC Pest Control West Ryde has got you covered with our experts who work hard to get these pests out of your house for good! Don't wait another minute – call us today so that we can start working on getting rid of infestations right away!
We'll make sure you're getting the perfect pest control treatment for your needs, with a custom-made plan to meet all these special requirements!

Our licensed technicians use their years of experience to do various services.
What To Know About Cockroach Infestations?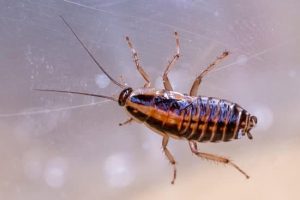 Our cockroach pest control West Ryde team works hard in eliminating cockroaches as quickly and easily as possible. That's why we always provide the best services for your home because no family wants these pesky creatures in their dwelling. We also offer affordable services and fantastic results. Talk us through these amazing options today, we have a solution that's perfect for your needs!
What Do I Do For Flea Pest Control?
We know that having a flea problem in your home can be annoying and uncomfortable. With our advanced technologies, you'll never have to worry about another one again! We pride ourselves on being the best at what we do. Just give us a call when you need professional help and our flea pest control West Ryde team will assist you. Call us today before an infestation takes place!
What Causes Drain Flies?
A house isn't complete without its plumbing but what if drain flies come in and start breeding? Our drain flies pest control West Ryde experts are trained to get rid of pesky insects like these which can ruin your beautiful home! They live in the sewer and other parts of your drainage system. Talk to us about how to prevent this from happening!
What Are The Things To Know About Mice?
Have you seen mice destroying things in your house? These pesky creatures live in holes inside your home. Our mice pest control West Ryde team knows the right methods of luring and eliminating these little monsters. We have the proper tools and advanced techniques for eliminating them! Talk to us before they start reproducing and cause infestation!
How Often Should I Get A Termite Inspection?
Termites are one of the most destructive pests, and our team can help you avoid major repairs through inspections. Our termite pest control West Ryde team has the proper tools in preventing these creatures from further damaging a structure. We aim to stop them before repairs get too costly! Call us now for valuable savings from unnecessary remodelling and replacements!
Who To Call For Possum Removal?
The consequences of not handling a possum correctly can be serious. If you're dealing with pesky little monsters that pose risks to your family, let our possum pest control West Ryde team of experts help! We use effective and safe methods for pest control in homes or gardens because we also value your health and safety. Talk to us for a customised plan at affordable rates!
What To Do For Wasp Nest Removal?
Wasp stings are no fun at all, and their nests can be a real pain. If you have these pesky pests on your property, then don't hesitate to call our wasp pest control West Ryde team. Our experts know the right means of removing wasp nests! We have been helping locals deal with this issue for years and would love nothing more than to make everyone safe from pesky creatures. Call us for immediate assistance!
Who Provides The Best Ant Extermination Services?
Are there any more ants in your home? We know how difficult it is to deal with an ant infestation. Our ant pest control West Ryde team offers safe and effective treatments for eliminating pesky creatures permanently! Talk to us about customising treatment plans to suit your budget and needs!
How To Find Pantry Moth Pest Services?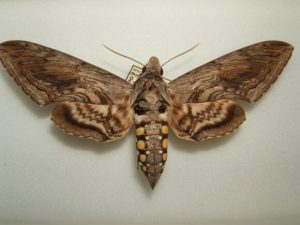 If you're having trouble with pesky pantry moths in your home, then don't hesitate to call our pantry moth pest control West Ryde team today! Our experts deal with these pests efficiently and effectively to prevent this problem from becoming more serious. Talk to us for safe and reliable pest control services!
Where Can I Get Tick Removal Service?
You don't need to worry about pesky ticks when you have our team! Our tick pest control West Ryde team will make your family safe from these pesky insects. Our experts use safe treatments because more than eliminating the pests, we also value your health. We've got experts who know just what kind of terrors these blood-sucking insects could cause for our children if left unchecked. Talk to us today before an infestation occurs!
How To Find End Of Lease Pest Control Services?
ABC Pest Control West Ryde will take care of any pests on your property when your lease is up. With our seamless end of lease pest control service, you don't have to worry anymore about what happens after moving out of your place!
We don't just treat your home like it's ours, we customise the services to suit your needs. Talk about our fantastic pest control solutions today and see how great they can make you feel again with a pest-free home!
Why Use Our Pest Control Sydney Services?
West Ryde Area Sydney Population
The population of West Ryde Sydney is around 9,000 people. The suburb is located in the northwest of Sydney's central business district and is surrounded by other suburbs including Rhodes, Meadowbank and North Ryde.
West Ryde has a mix of residential and commercial areas, with a number of parks and reserves scattered throughout the suburb. The main shopping centre is located on Victoria Road, and there are also a number of smaller shops and businesses located along the other main streets.
Stories and Aboriginal Legend of the West Ryde Area NSW
There is a legend that tells the story of how West Ryde came to be. According to the story, an aboriginal man was fishing in the Lane Cove River when he caught a giant fish. The fish fought back, dragging the man and his canoe upstream towards West Ryde. The man finally overcame the fish and dragged it to shore. As he did, the fish's blood spilled over the land, creating the wetlands that now surround West Ryde.
The aboriginal man is said to have named the area after his homeland – Rydah in western New South Wales. The name was later anglicized to West Ryde. The legend is a reminder of the importance of the Lane Cove River to the aboriginal community and their connection to the land.
Also check out pest control in Melrose Park.

How To Get A Trusted Pest Control Service?
We are the solution to all your pest problems. ABC Pest Control West Ryde has a wide range of services that will help get rid of or manage any type of pests! We guarantee safe and effective methods at affordable rates!
Be free from those pesky monsters forever! We are open 24/7, 365 days a year! It's easy to book a service online for our fast treatment process that will get rid of those pesky creatures once and for all! However, our physical store is not open 24/7.
We have a pest control near West Ryde page that says we take customer safety seriously. You may also call our hotline 0404 130 944, and our experts will be happy to help! You can check out fantastic customer reviews on our Google Business Profile. Also, look us up on Business Listings, True Local, and Yelp.