Help is Just a Click Away
Pest Control Near Cremorne – 2090
Get a premium quality of pest control in Cremorne by partnering with ABC Pest Control Sydney. With our modern, safe, and effective treatment, you have the guarantee of a pest-free property.
We have a wide range of services and the most affordable packages that will surely suit your needs and budget. Our teamwork on inspection, extermination, and prevention of any pest infestation. We also have a speedy booking system on the website that allows you to book a convenient schedule with our pest experts in less than 60 seconds.
Our experts are locals who have full comprehension of the geographical structure of Blaxland. We also have extensive knowledge of the nature of all the pests occupying the entire suburb. Most importantly, we work in strict compliance with the Australian pest control regulations. Thus, making our treatment the safest to the environment, people, and pets.
Get in Contact with Our Friendly Customer Care Team
Cockroaches in Cremorne Sydney
Cockroaches in Crenorme are probably one of the most hated insects by humans in the whole world. Their presence does not just pose fear among others but they also can bring the worst property damages and health issues.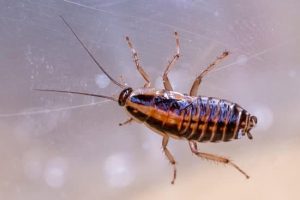 These winged creatures are nocturnal insects that work when it's too dark and nobody is around. So, their favourite sites are kitchens and toilets or anywhere that has food and water.
Cockroaches are commonly found scavenging in places where there is enough food and water. That place is none other than your home or commercial spaces (particularly in the food industry). This is because they survive in temperatures that human beings feel comfortable with.
There is a myth that says cockroaches would survive even after a nuclear explosion or after the end of the world. Obviously, this exaggeration came from the fact that cockroaches have incredible survival instincts that no other creatures on earth possess.
Cockroaches can bring you serious health problems. They carry pathogens that can make people severely ill. In fact, some of the infectious and deadly diseases they can transmit are Salmonellosis, Cholera, Dysentry,  Leprosy, Plague, and Typhoid Fever. Moreover, their saliva, droppings, and some body parts can cause allergic reactions and trigger asthma.
How to Get Rid of Cockroaches in Cremorne Sydney
Cockroaches in Cremorne are no easy enemies. They can withstand many over-the-counter sprays and baits. Self-help methods could help but you may just aggravate the issue. Thus, killing a few cockroaches swarming in your kitchen or toilet is not really killing the entire population.
With the ability of cockroaches to survive many chemicals, the best decision you would ever make is to get experts. So, you should consult pest experts that can deal with the matter with the assurance of complete resolution.
ABC Pest Control experts have been well trained and experienced when it comes to cockroach treatment.
Seeing just one cockroach at daytime may be an indication of a higher level of infestation. With that, you need to keep your family and property safe from this menace. Contact us today for a comprehensive treatment.
Destructive Termites in Cremorne Sydney
Termites are in places where there are dead plants and trees. They can also be in every property where there is wood or timber component. These insects are like ants that do not stop working for their shelter and sustenance.
Termites have been considered the most destructive pests. This was based on the fact that they have caused billion dollars worth of property damages on a yearly basis. In fact, in Australia, one out of three properties has termites.
Every house or building structure has wood or timber component and termites know it. Usually, termites begin their entry underneath floors and walls. From there they would start eating your property piece by piece until nothing is left but irreparable damages.
What makes your property enticing for termites is the warmth and moisture which are all necessary for their survival. Moisture can develop excessively if your house is not properly ventilated. It would usually start in subfloors and walls. By having excessive moisture, you are inviting these insects to stay in for shelter and sustenance.
How to Destroy Termites in Cremorne Sydney
It's quite difficult to comprehend termite activity. They work silently and would not give you any obvious hint when they are around. Furthermore, another problem is that most of the people think that they are safe since they have seen no termites.
Well, it's about time you should hear this. You are never safe from termites. These pests are constantly and extremely mobile. They are even more active during the summer season searching for sustenance and for a new shelter to build another colony.
If they are present within 5 kilometres away from your property, you should be scared. This is for the reason that you will surely be their next target soon.
Never try to disturb termites if you see them in your property. Doing so may just aggravate the problem. Therefore, it is important that you contact termite experts right away to get rid of these pesky pests.
ABC Pest Control Crenorme has been armed with modern strategies to exterminate termites. We are certainly proud to tell you that we have been successful in helping residents of Blaxland. Not just this suburb but also the rest of the entire Sydney in removing and preventing termites. Yes, these insects are complex but they are certainly not invincible.
Aside from termite extermination, we also provide services on termite inspection and prevention. Talk to us today for the details or book for our experts through the websites.
Why Use Our Pest Control Sydney Services?
How To Get Trusted Pest Control In Cremorne?
We're here to help you get rid of those pesky pests immediately! Give us a call, and we'll do it without leaving any traces behind. ABC Pest Control will take care of inspection and treatment plan implementation, so there is no need for tedious work on your part.
With our pest control service, you can sleep well at night knowing that the experts are on-call 24 hours a day and will be there in case of an emergency. Book a service online today in just 60 seconds!
Don't trust just any company when you need a Pest control near Cremorne . Our 5-star rated customers have found us the most reliable and affordable service in town! Book an appointment with our quick & easy process that takes less than 60 seconds today for guaranteed results. The feedback we've had on our Google Business Profile has been fantastic. You can also check us out on Yelp, True Local, and Brown Book.
Or talk to us on hotline 0404 130 944 for a customized plan!
Also check out pest control in Cremorne Point.