Help is Just a Click Away
Pest Control Near Freshwater – 2096
Have you been looking for pest control in Freshwater that gets results? You're in luck because we've got just what you need! Pest Control Freshwater is here to get the job done. We offer affordable and reliable services with quick responses!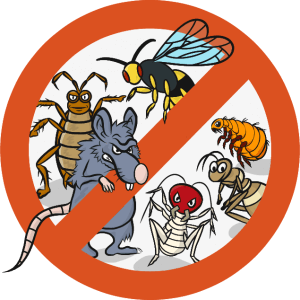 It's high time you got rid of those pesky pests for good. Twenty years of experience means we have seen it all. No matter the type or size, ABC Pest Control Sydney Freshwater offers fast response times with low rates–and that means getting back up soon, so you don't need to suffer from pests anymore.
We always have the solution! Whether it be a minor problem or something big, we're ready to help. Reach out any time of day, and our 24/7 customer service will be happy to assist you. So, don't hesitate to contact us about controlling pests!
Get in Contact with Our Friendly Customer Care Team
What Are The Types Of Pests In The Freshwater Area?
You can finally say goodbye to those pesky creatures in your home! ABC pest control Freshwater uses the latest techniques and guarantees 100% success. We always leave things tidy, so you're guaranteed a hassle-free experience for all customers!
Keep your home safe and sound with the help of our pest control services! We guarantee that you'll be able to breathe easier knowing all those pesky creatures are gone. Contact us to discuss the best solutions for your needs!
What Are The Pest Control Services That You Can Trust?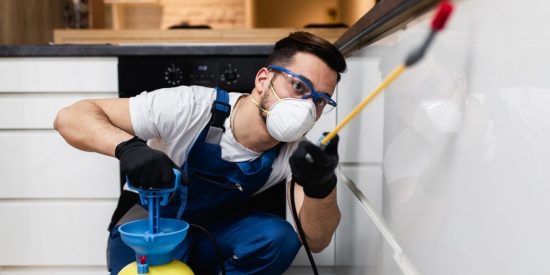 It's no fun to have pests in your home, but our pest control Freshwater specialists will make sure you never see them again! We prevent infestation by keeping pesky creatures from coming back.
It's frustrating when pests come into your property. You don't have to put up with them any longer! Simply call our hotline, and we'll take care of the problem right away!
What Rat Pest Control Is Available?
The problem with rats is that they like to nest and breed, which means you can't just get rid of them. Their urine and droppings also cause diseases in humans if not dealt with properly! Sometimes these pests leave for a while but then come back before you know it.
You may think you can handle the problem of rats yourself, but the methods are not as simple. They are small and crafty; they chew through electrical wires, which allows them into your home! We have experts who know how this happens. Don't let another one get inside yours again by calling us right away for an immediate solution!
What Spiders Need Pest Control?
Black and redback spiders are common, but you don't need to worry about them anymore. Our spider pest control Freshwater team will get rid of those pesky insects so your family can sleep soundly!
Call us to book an appointment!
What Is The Best Bed Bug Removal Services?
You might be seeing a rise in the number of bed bug bites you're getting. These pests feed on people's blood and can quickly infest your home, hiding out until they find their next prey! If it feels like these pesky insects have invaded your safe space, our bed bugs pest control Freshwater team knows the proper methods of removing them.
We're always available for your convenience. We'll take care of the problem, no matter how big or small it may be. Talk to us to customise a plan for your needs. 
What To Do For Bed Bug Problems?
If you're suffering from a pesky bed bug infestation, get the help that will make your life easier and more comfortable. Our bed bugs pest control Freshwater team is dedicated to providing top-notch pest control services at affordable prices!
We design customised treatments to meet your needs and preferences, tailoring them specifically for you. 

We're ready for anything with a quick call! We'll help get rid of those pesky critters who want nothing more than your food and space. There is no problem too challenging when you have one-stop-shop experts to help you.
What To Know About Cockroach Infestations?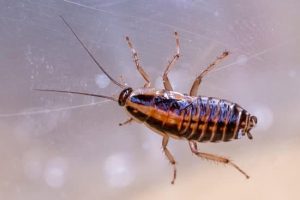 Cockroaches are gross, smelly bugs that leave behind an ugly mess. They bring bacteria into our homes and can cause infestations which means you're risking your health by having them around! Don't let it worsen for yourself or loved ones, get in touch with cockroach pest control Freshwater professionals.
These pests are like monsters in your closet, and we're going to rid them for you. Our experts will inspect every area so you can feel confident knowing these nasty roaches won't be coming back! So give us a call right away before it gets out of hand!
What Do I Do For Flea Pest Control?
We all know the feeling of horror when you think about having a flea bite! The little monsters are everywhere and will keep coming back. Luckily for those dealing with these annoying pests, there's help at hand from our flea pest control Freshwater team, who can put an end once again to pesky insects like these.
These pesky creatures are known for feasting on the blood of mammals and birds. They can cause discomfort to their hosts and carry different bacteria that pose severe risks! Let our team handle these unwanted guests by calling us immediately!
What Causes Drain Flies?
Have you been noticing an increase in the number of drain flies around your home? Are they pesky little pests that seem to be everywhere, even inside buildings where it's not supposed to go! Don't worry. We've got a solution for this issue, too – just contact our drain flies pest control Freshwater experts who can eliminate them without using harmful treatments.
Make these pests stay out of your house. Our team has been trained to handle any infestation. Give us a call now to remedy the situation!
What Are The Things To Know About Mice?
Mice are pests that love to explore your home, but you can keep them away with a few tricks. For starters, remove any food sources like leftover meals or loose groceries in bags. Don't forget to wash up anything they've contaminated thoroughly! But when these pesky creatures keep returning, it's time to call our mice pest control Freshwater team!
We have extensive experience in solving all sorts of animal infestations and will do everything possible for optimum results! Get in touch, and let's create a tailored plan for you. 
How Often Should I Get A Termite Inspection In The Freshwater Area?
Termites feed on cellulose and wood, which means that it's essential to conduct regular inspections of the area where they may occur. If you see any signs of termite activity, such as wings found near foundations or isolated wing droppings in your home or business, we recommend getting an inspection right away!
You can't let those pesky pests get away with ruining your home, now can you? Get ahead of them and schedule an appointment today by calling our termite pest control Freshwater experts.
Who To Call For Possum Removal In The Freshwater Area Sydney?
The possum is one of the most problematic animals in the area. Not only does it spread dangerous diseases, but it also damages homes by eating leftover food! Call our possum pest control Freshwater experts if seen near your property because we can help keep these pests away!
You can't handle the pest problem on your own. Get in touch with our team for professional help!
What To Do For Wasp Nest Removal Freshwater Area?
Wasps are scary insects that sometimes enter homes to nest. They buzz around or intimidate people, but if you see one at your house, it's best not to touch the nests because their stings are excruciating! Don't worry; wasps will only contact humans unless threatened, so don't try scaring them.
We'll get rid of all the problems for good with our wasp pest control Freshwater team. Give us a call today and live comfortably!
Who Provides The Best Ant Extermination Services?
We've got all the answers to your ant problems! Our ant pest control Freshwater experts offer practical and cost-effective solutions that work for you.
We are here to ensure that your health never gets compromised, which is why we offer a safe treatment for these pesky insects. Our bait stations will keep them out while our chemical spray or exclusion barrier effectively eliminates the problem fast!
You deserve the best, so don't hesitate to call us. We're here for you every step of the way!
How To Find Pantry Moth Pest Services?
There's nothing worse than finding a closet full of your favourite foods ruined by pantry moths! If you're dealing with this problem, talk to our pantry moth pest control Freshwater team for rapid response times and reasonable prices!
Give us a call now so our experts can find an option that fits your needs perfectly! 
How To Find End Of Lease Pest Control Services In Freshwater?
When you're ready to move out of your rental property, contact ABC Pest Control Freshwater. Our seamless end of lease pest control process will take out the hassle from you. We guarantee that new homes or apartments are free from pesky critters giving peace of mind for renters!
We provide a one-stop pest control service that combines the best of both worlds. Whether you need it for a short or long term, we are here to help! Talk through your options, and let's create something perfect together!
Freshwater Area Sydney Population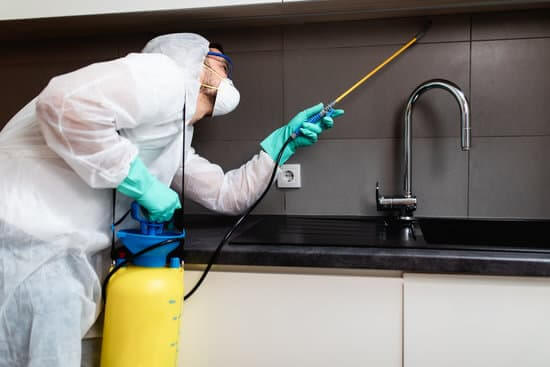 Freshwater is a suburb of northern Sydney, in the state of New South Wales, Australia. Freshwater falls under the jurisdiction of the Northern Beaches Council, which services half a million people. Freshwater was named for its spring-fed lagoon Freshwater Lagoon, which flows into Curl Curl Lagoon. Freshwater is located 24 kilometers northeast of the Sydney central business district and 5 kilometers to Palm Beach. The population as of the 2016 Census was 2,096 people.
Stories and Aboriginal Legends of the Freshwater Area NSW
One popular Aboriginal legend is the story of how the Dingo came to be in Australia.  It was believed that humans had no companion animals at all long ago.  But one day, a man heard barking outside his cave and found that a wild dog had found its way into his home.  The man was an animal lover, so he took the dog in and raised it like his own child.
The Aboriginal elders believe this is how all dogs came to be domesticated by humans. Because of this one act of kindness thousands of years ago, all modern dogs can trace their ancestry back to that same Australian Aboriginal tribe.
Also check out pest control in Queenscliff.
Why Use Our Pest Control Sydney Services?
Contact ABC Pest Control In Sydney
We at ABC Pest Control Freshwater believe in keeping your home safe and pest-free. We use up-to-date technologies that will ensure a safe environment for you! Why go anywhere else when we've got the best services around? We're your one-stop shop for all things pest control. Book a service online in less than 60 seconds, available 24 hours per day, seven days a week. 
With our pest control near Freshwater page, you can check out 5-star ratings and an easy booking process in less than 60 seconds. You can check customer reviews on our Google Business Profile and Yelp. You'll be glad that your home or business is safe with us!
Or contact us thru our hotline today, and we will fix your problem fast! Also check us out on Brown Book, Local Business Guide, and True Local.