Help is Just a Click Away
Pest Control Near Queenscliff – 2096
Wondering which pest control in Queenscliff is the best? Are you looking for reliable and safe pest control treatments? Don't worry, we have them all covered!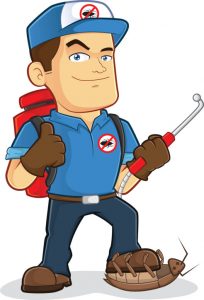 We're the number one pest control company in the area! We offer low charges and quick response times so you can get back to your everyday life as soon as possible. Plus, with the 20 years of experience under our belt, you can only expect excellence from ABC Pest Control Sydney!
You can always count on us for reliable pest control services! We'll take care of any issue that comes up, and our team will be happy to help out if you need assistance. Our 24-hour customer service is ready at your convenience – so don't hesitate to get in touch anytime
Get in Contact with Our Friendly Customer Care Team
What Are The Types Of Pests?
The ABC Pest Control Queenscliff team is ready to get rid of those pesky bed bugs and termites for good! We'll use the most up-to-date methods, so you can rest easy knowing they won't be coming back anytime soon. 
We've got your back. We'll take care of cockroaches, fleas, rats, spiders, mice or any pests you might be facing with our safe, cost-effective pest control services and leave nothing behind but peace of mind!
What Are The Pest Control Results You Can Trust?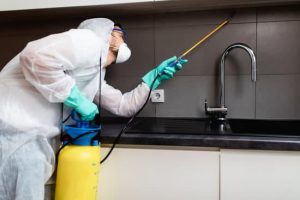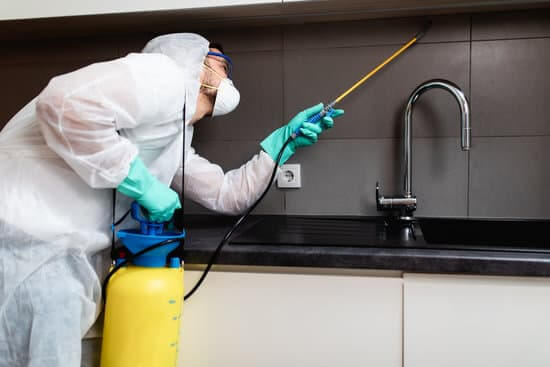 Pests can be a significant issue for homes, mainly because they're fearless creatures always seeking food or warmth. They enjoy making our homes their own while causing structural damage and sickness. Thus, homes must use specialised pest control services from professionals to keep these pests at bay.
There's never been a better time to get rid of pests! Simply call ABC Pest Control Queenscliff, and we'll solve all your problems within the hour.
What Rat Pest Control Is Available?
Rats are nasty pests! They smell terrible, and their bites can be fatal. We know the importance of protecting your family from pests. That's why we'll always get rid of any traces that pesky rats might have left behind for you! 
Our rat pest control Queenscliff team guarantees safe treatment and remarkable results at all times. 
These pests might be tiny, but they can cause quite a headache! Rats tend to chew through electrical wires, which allows them access into your home. We have pest control experts who understand how this happens and will ensure you never see another rat again. Call us to make this happen. 
What Spiders Need Pest Control?
We're on call if you want to keep those nasty black and redback spiders away from your home. Our spider pest control Queenscliff team can take care of any unwanted guests, making it difficult for family members to sleep at night!
We'll get rid of those nasty creatures for good!
What Is The Best Bed Bug Removal Service?
The bed bug is an insect that feeds on people's blood. Even if you can't see them, this doesn't mean they're gone! We are here to help if you fear these pesky pests have infiltrated your home and might be infesting other areas of the house as well.
You can rest easy knowing that your home is safe from the perils of insect infestation. Our bed bug pest control Queenscliff technicians are here for you anytime with our flexible scheduling and reasonable charges!
What To Do For Bed Bug Problems?
We're the best bed bug pest control Queenscliff professionals, and we make sure that bed bugs don't stand a chance. Give us a call right now to schedule an appointment with one of our skilled technicians for low-cost consultations!
Unlike other companies, we tailor our treatments to meet your specific requirements.

We're your one-stop shop for getting rid of pesky pests. We use experts who know how to get the job done right so that you can enjoy a pest-free environment.
What To Know About Cockroach Infestations?
What's the worst thing about cockroaches? They leave an ugly mess behind! These bugs are nasty and with a foul odour that you can't help but notice. Also, they carry bacteria that can make you sick and they could cause infestations if left unchecked by pest control professionals.
We know how terrible it is to have roaches running about your home, and we want you to get rid of them permanently. Our skilled cockroach pest control Queenscliff service will ensure all areas targeted are clear of these nasty pests guaranteeing they won't come back! Call us now to book an appointment.
What Do I Do For Flea Pest Control?
Fleas can be a huge problem for homeowners, especially when they're not taken care of. The good news is that our flea pest control Queenscliff experts know the proper method of eliminating them!
These pesky animals feast on the blood of mammals and birds. They can cause discomfort to their hosts and pose severe health risks due to the different bacteria they carry. Let our team of experts handle it for you by calling us right away.
What Causes Drain Flies?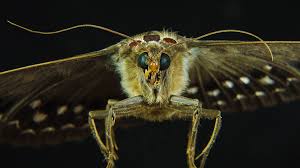 You won't be able to enjoy your day with the pesky drain flies around. Our drain flies pest control Queenscliff team has you covered, and we never use harmful treatments!
We're here to help you get rid of all your pest issues! Our professional teams are well informed, efficient and comprehensive. Contact us today for an appointment that fits into your schedule.
What Are The Things To Know About Mice Pest Control?
Mice are pesky little creatures that seem to thrive in any condition. They spread illnesses through their feces and urine, putting you at risk! If one is near your meal, immediately remove it and clean up. 
We are the solution to your pest control needs! Our mice pest control Queenscliff team will create a plan that's tailored just for you, so don't hesitate to contact us right away. 
How Often Should I Get A Termite Inspection?
Inspections are necessary for any type of home, but they're even more critical in the case of termite-damaged structures. The trouble that termites can cause is extensive and should not be taken lightly. Their feeding on cellulose wood substances makes them incredibly destructive insects.
Termites are often considered long-term pests. If it's been a while since your last inspection, give our termite pest control Queenscliff team a call so we can get rid of them immediately!
Who To Call For Possum Removal?
Aside from your family, it's also essential to keep your pets and wildlife safe, which is why our possum pest control Queenscliff experts will help you get rid of any possums that may be infesting or living near your homes. These animals can carry Rabies – a potentially fatal disease for humans and animals!
The other diseases that possums can carry are both dangerous and unpleasant. They include leptospirosis, which has been known to cause inflammation throughout your body after coming into contact with their urine, and TB, where lung collapse may occur if left untreated for an extended period. Reach out to our experts to eliminate these deadly pests. 
What To Do For Wasp Nest Removal?
Wasp nests are usually found outside, but they can also go inside your home. If you see wasps buzzing around your house or feel intimidated by them, it's best to remove the nest as soon as possible.
These pests can be a pain, but our team offers guaranteed solutions to meet all of your requirements! Give our wasp pest control Queenscliff team a call today and let's get rid of those pesky insects for good.
Who Provides The Best Ant Extermination Services?
There's no one better than our ant pest control Queenscliff experts when it comes to getting rid of ants! We offer practical, cost-effective solutions that will suit your needs. Our knowledgeable professionals are here for you with any questions or concerns about our services – just give us a call today and see how we can help out!
No pest is worth risking your health, which makes our bait stations the perfect option for you! We also offer chemical spray and exclusion barriers to get rid of ants quickly.
We're here to help you find the perfect plan for your needs. Just give us a call, and we'll walk through all of them with ease!
How To Find Pantry Moth Pest Services?
Contact our pantry moth pest control Queenscliff team when you need the best removal services. No one needs to be troubled about bugs ever again! We offer rapid response times and reasonable prices so that you can focus on what matters most.
We are here to help you find exemplary service for your needs. Give us a call now, and we'll get back with an option that best fits your needs.
How To Find End Of Lease Pest Control Services?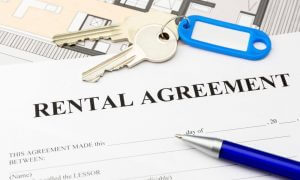 If you're looking for a pest control company that will guarantee a pest-free home after lease termination, ABC Pest Control Queenscliff is here to help. Our end-of-lease pest control service ensures peace of mind and ready-to-go status that provides tenants with a fantastic experience!
With our excellent service, we can cater to your pest control needs in the best way possible! Whether you need a one-time program or something more long-term, don't hesitate – just give us a call today.
Queenscliff Area Sydney Population
Queenscliff is a small suburb of Northern Beaches in Sydney, Australia. It's located 16 kilometers northeast of the city center and shares similar traits with other surrounding areas such as Manly or Mosman. It has beautiful beaches that provide visitors with an opportunity for some relaxing time off work while enjoying scenic views along its coastlines. The suburb has 3,376 residents as of the 2016 census. 
Stories and Aboriginal Legends of the Narraweena Area NSW
The town of Queenscliff was named in honor of Queen Victoria. This area has been popular with holidaymakers since the early 1900s, who would stay at these shacks on headland during their vacations from world War I & II era. The people who live there now enjoy spending time near the water because it's so refreshing after working hard all day long inside this hot climate!
Queenscliff is famous among the Australian surf beaches for its "heavy" waves (bomboras) that break out at sea. The stories recounting how Dave Jackman dared to ride one in 1961 gave rise to Big Wave surfing which later became an international sport!
Also check out pest control in Freshwater.
Why Use Our Pest Control Sydney Services?
How To Get A Trusted Pest Control Service?
We don't just want to keep the bugs away – we're here for you! Our ABC Pest Control Queenscliff experts are ready and waiting for all your needs, no matter how big or small.
We're the best around, and our reviews say so! Book a service online in less than 60 seconds, available 24 hours per day, seven days a week. You might want to check out our pest control near Queenscliff page, which has received 5-star ratings from happy customers. The feedback we've had on our Google Business Profile has been fantastic. You can also visit our Facebook page for more information.
Or call us at our hotline today, and we will fix your problem fast! Also, check us out on Yelp, True Local, and Fyple.