Help is Just a Click Away
Pest Control Near Leura – 2773
Having pest control in Leura is not new to the occupants of Leura, Blue Mountains, Sydney. This post-card worthy place has been the hotbed for many pests. In fact, they have already expanded their presence up to the residential and commercial properties.
For several years of servicing the entire Blue Mountains, ABC Pest Control Sydney has gained full comprehension of all the pests in this region. Thus, we also have studied their behaviours resulting in the most effective execution of pest management strategies.
Our team has, indeed, been the most trusted and reliable ally in your war against pest control Leura near me. Your satisfaction is at the centre of what we do. Therefore, we ensure that each work we perform is done with the highest regard to safety and premium quality.
We also designed our most affordable packages in alignment with your specific needs. In addition, our wide range of services covers all possible pest issues that may be bothering you today.
We value your time so we have a speedy booking system on the website that allows you to get a convenient schedule in less than 60 seconds. However, you may also call us for any inquiries or for a free quote.
Bees Removal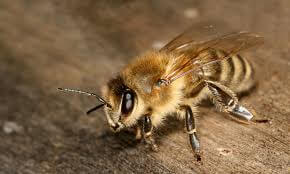 Being the home of the beautiful gardens in Sydney, Leura is a paradise place for bees. Bees are present where there are flowers because they feed on their pollen and nectar for their survival.
They are really fascinating insects but can be so dangerous when threatened. Therefore, having a beehive in or around your property makes you at greater risk with the bee attacks.
These creatures are protective of their hive and would attack anytime they get disturbed or when they sense danger. The worst is, bee stings are painful and can result in severe irritations or allergic reactions.
Some of the serious symptoms of bee stings are swelling of your face, lips, or throat. In addition, you may also have breathing difficulties, heart palpitation, nausea and vomiting, and dizziness. In some worst cases, you would lose consciousness or even have an anaphylactic shock that can cause death.
Here is the list of some helpful tips to avoid bee stings and keep your property away from their presence:
Avoid wearing bright-coloured clothes because colours attract bees.

Do not wear sweet-scented perfumes because bees would chase you.

Wear long sleeves, pants, shoes, and gloves if you are going to a place known for the prevalent presence of bees.

Do not leave food or drinks open outside because bees would swarm on them.

Keep your property clean by disposing of rotten fruits or any left-over sweet foods properly.

Never try removing a beehive by yourself unless you are a bee expert.

Contact bee experts for the safe removal of bees from your property.
Get in Contact with Our Friendly Customer Care Team
Termite Control
Known for its destructive activities, termites are the insects you would not want to confront. These creatures are silent destroyers that have been causing billions of dollars of damages in entire Australia annually.
Termite presence is quite difficult to comprehend. They thrive discreetly underneath your floors and within your walls making them barely noticeable. Unfortunately, you would only realise they are there as soon as great damage begins to surface.
A regular termite inspection is the best way to keep your property free from the termite invasion. They are constantly travelling from one place to another. Hence, you should anticipate them if they are currently within 5 kilometres away from your property.
A comprehensive termite inspection is not just designed to identify if you have termites and how to eradicate them. It is also a way to identify what work is needed to prevent their presence. Moreover, the assessment also includes determining the best barriers that can be set up to keep termites from penetrating your property.
Never assume that you are far safe from termites. Get a regular termite inspection in order to have peace of mind. Furthermore, this will help you avoid confronting serious termite problems later.
Also check out pest control in Katoomba.
Why Use Our Pest Control Sydney Services?
How To Get Trusted Pest Control In Leura?
Finally, any sign of pest infestation on your property is a red alert that needs immediate and effective action. Hence, you need to seek professional help to exterminate these pests before it's too late. Furthermore,  Pest Control near Leura can bring you immediate and effective solutions. That being said, you can book our team of experts in less than 60 second son the website.
If you need to talk to us over the phone, we can attend to your needs promptly. Just call 040 4130 944. Be pest-free and worry-free with ABC Pest Control Services in Western Sydney. Check out 5-star customer rated reviews on our Google Business Profile. Also, look us up True Local, Yelp, and Brown Book.