Help is Just a Click Away
Pest Control Near Longueville – 2066
The existence of the pesky pests seems to never spare even the small residential areas like the pest control in Longueville, Lower North Shore, Sydney. Occupants of this humble suburb love this place except that they need to really be more vigilant in fighting various infestation problems.
Pest infestation is common in any place and Longueville also has its own share. Specifically, if you are an occupant of this area, you must already be confronting an infestation problem that you are trying to eradicate.
The problem with pests is that they don't easily give up your home and will do everything to stay. Day after day, they grow in number and take over your entire property gradually. What's worse than that is the fact that they can cause destruction and serious health problems.
Your family or business is at a constant danger while pests continue to stay. Another thing is that you can't easily eliminate them without professional help. Therefore, if you want to get rid of them completely, you need to contact your local pest experts immediately.
For the best local pest experts in Longueville, you can reach out to the top-rated ABC Pest Control team. We can provide the safest and most cost-effective solutions to any infestation. For instance, we can eliminate termites, cockroaches, rodents, fleas, ticks, and many more.
You can see the complete list of our services that cover both residential and commercial pest control with the most affordable packages. We are compliant with Australian pest control regulations making our treatment completely safe for your family, pets, and environment.
Book our team now at ABC Pest Control Sydney or call us for a free quote or more details.
Get in Contact with Our Friendly Customer Care Team
Professional Cockroach Removal Longueville Sydney
You see cockroaches every day crawling or even flying around causing you to freeze in fear or shiver in disgust. However, what's more terrifying is that these creepy-crawlies can make you sick with many infectious diseases.
Cockroaches have everything you need to worry about. They carry bacteria and can cause many health issues that are dangerous for your family or business. Therefore, you have to get them off your place the soonest.
Contamination by cockroaches can result in the spread of diseases. A few of these infectious illnesses are Polio, Leprosy, Salmonellosis, Dysentery, Cholera, and Typhoid fever. Furthermore, their droppings and body parts can also trigger asthma and allergies.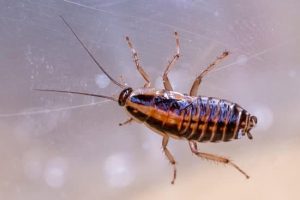 Like most of us, you may also have tried using insecticides but ended up frustrated as it did not completely wipe them out. Well, you may kill a few of them but there are certainly hundreds and thousands of them hiding somewhere. Not to mention the eggs and offspring they reproduce every day.
Effective cockroach removal is comprehensive. This means that you need to identify the coverage of their infestation and locate their breeding and hiding areas. Therefore, when you apply the treatment, you kill not just the cockroaches but also all their eggs to leave no chance of them to survive.
It sounds simple but it's a daunting task that you can't easily execute without expertise on cockroach treatment. This is the reason why you need cockroach removal experts to help you put an end to this odious cockroach infestation.
When it comes to cockroach infestation solutions, ABC Pest Control is your top choice in Longueville. Book us now for professional cockroach removal or call us for enquiries.
Professional Rat and Mouse Removal Longueville Sydney
Rats and mice are perhaps one of the worst pests to invade your home in Longueville Sydney. They are destructive and also bring many health problems with the dangerous bacteria that they carry.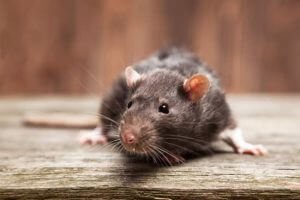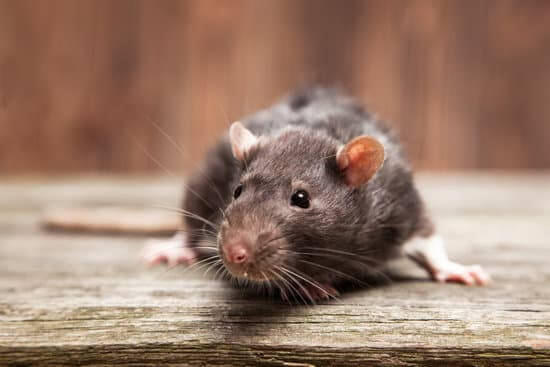 Your home is also a nice home for rats and mice. It's warm and they like your food too. Well, what else can they ask for? They have everything they need in your place and they surely won't give it up.
These pests are active all year round as they don't hibernate as other creatures do. In fact, they become more visible indoors during cold seasons as they seek warmth and sustenance. Therefore, they may do everything to sneak into your food in the kitchen.
The danger with rodents such as rats and mice goes beyond their destruction. Yes, they can damage your property by as they gnaw your building or home insulation, siding wallboard and wires. However, they can also spread infectious diseases such as Leptospirosis, Tularemia, and Hemorrhagic fever.
These rodents also carry some parasites that can become your new problems later on. These include fleas, ticks, and lice. All these pests can reproduce quickly and can take over your home in no time.
You may have tried using traps and baits but these will never wipe out the entire population of rodents. They are clever and hide in places where you can hardly reach. Hence, it will be best to contact the rodent experts if you need to eradicate them completely.
Don't let rodents continue to pose danger to your family and business. Book our rodent experts now at ABC Pest Control for professional rodent removal.
Why Use Our Pest Control Sydney Services?
Professional Termite Control Longueville Sydney
Everything you've heard about termites is true. They are destructive and are the worst pests in terms of property damages in Longueville and in entire Australia. In fact, they've been causing billions of dollars of damages annually.
The unending appetite of termites on cellulose-based materials makes them a sure threat to your property. Not only is your property a good place for them to build their home but they also like the taste of the timbre component of your structure. That's why they will do everything to get access to your home.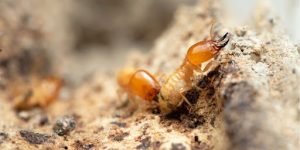 With the tropical climate in Australia, no place including Longueville can be free from their presence. In fact, they won't spare any property as they continue to move to expand their colonies. Unfortunately, before you know it, they would already be in your place for quite some time.
The best way to fight and prevent termites is to have a regular termite inspection. It's by doing it at least once annually that you save your property from huge damages later. Otherwise, there's no way you can ever stop their devastation.
You may also talk to your local termite experts to install a sustainable termite barrier system around your home for long-term protection. Experts can dig into the ground and set up a system of pipes that contains a substance that serves as a termite repellent. Therefore, this barrier will block the termite from breaching into your property.
ABC Pest Control has been the top-rated termite experts in entire Sydney helping property owners for around 20 years already. Book us now for a comprehensive termite inspection, treatment, and prevention.
How To Get Trusted Pest Control In Longueville?
We're here to help you get rid of those pesky pests immediately! Give us a call, and we'll do it without leaving any traces behind. ABC Pest Control will take care of inspection and treatment plan implementation, so there is no need for tedious work on your part.
With our pest control service, you can sleep well at night knowing that the experts are on-call 24 hours a day and will be there in case of an emergency. Book a service online today in just 60 seconds!
Don't trust just any company when you need a Pest control near Longueville. Our 5-star rated customers have found us the most reliable and affordable service in town! Book an appointment with our quick & easy process that takes less than 60 seconds today for guaranteed results. The feedback we've had on our Google Business Profile has been fantastic. You can also check us out on Yelp, True Local, and Brown Book.
Or talk to us on hotline 0404 130 944 for a customized plan!
Also check out pest control in Northwood.