Help is Just a Click Away
Pest Control Near Neutral Bay – 2089
The increase in the number of pest control in Neutral Bay, Lower North Shore, Sydney has been quite overwhelming. If you are an occupant of this suburb, you've probably been confronting any of the odious pest infestations.
Pests like to stay in residential and commercial areas where they have easy access to sumptuous food and a strong shelter.  From the crawling to flying pests, you surely will encounter any of these creepy creatures gradually invading your property.
Seeing a few of them may not trigger an alarm but what you see is just the tip of the real problem. Unfortunately, there are oftentimes hundreds and thousands of them hiding in the darkest areas of your place. When not treated immediately, these pests will soon destroy your home or business and expose you to many health problems.
It is for the above reason that you need regular pest control to eliminate these pesky creatures. You can only do so much as keeping your property clean but you need more than that to wipe them out. Therefore, you need the expertise of pest control professionals in your locality.
There's no better option when it comes to cost-effective pest management than ABC Pest Control Sydney. With around 20 years of being the top-rated pest control team in Sydney, we guarantee only the best results. We can eradicate any form of household and commercial infestation with the most competitive packages.
You can book our experts now to get the most affordable solutions to your pest problems. Besides, you can call us for a free quote or enquiries.
Get in Contact with Our Friendly Customer Care Team
Cockroach Removal Experts
The infamous cockroaches have been the most common problem at home or in business. In fact, these creepy-crawlies never fail to give property owners the worst headache. Unfortunately, these insects are one of the most dangerous pests to ever invade your place.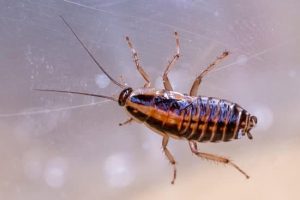 Cockroaches are nocturnal insects, so they usually come out to search for food at night. They get attracted to areas where there are enough food and water such as your kitchen and toilet. Most disgustingly, you will see them feasting on your garbage as they also eat rotten or decaying matters.
With their dirty lifestyle, cockroaches catch many bacteria from places they go to. Because of this, they can transmit or spread many diseases that are dangerous for your family and business. Therefore, you must keep your territories free from their entry or presence.
Cockroaches have been the notorious carriers of the most common fatal diseases. For instance, they can transmit Polio, Leprosy, Dysentery, Salmonellosis, Typhoid fever, and cholera. Furthermore, they can trigger serious allergies and asthma by their droppings and shed off body parts.
You could eliminate the entire colony of cockroaches in your property by simple methods. However, you can get help from pest control experts to get the most effective solutions. Particularly, experts will study first the nature and coverage of the cockroach infestation before they execute the elimination procedures.
You shouldn't delay the solutions to your cockroach problems. Don't wait until it's too large to handle. Although pest control experts can treat any level of pest problem, it's still best to address it as early as your first sight of them.
You can book our cockroach experts at ABC Pest Control in Neutral Bay for professional cockroach removal today or call us for enquiries.
Why Do You Need Termite Prevention? – Neutral Bay Sydney
Every property in Neutral Bay is at risk of termite invasion. The next place that termites will invade and destroy could be your home or business property. It is therefore important that you take preventive measures to combat these destructive termites immediately.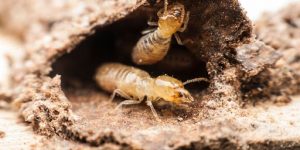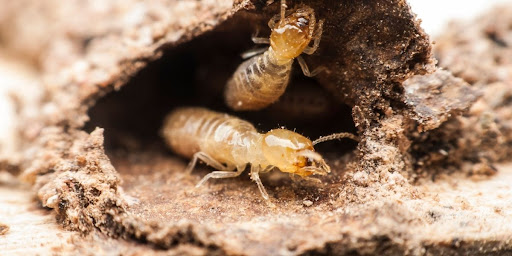 If you will ask any termite expert, you would get the recommendation of having a termite inspection at least once a year. With this regular termite check in your property, you can detect early signs of termite presence or damages. By that, you can address the problem before it happens or it's too late.
The timbre component of your home is what attracts termites. Not only do they need your place for sustenance. They also like the warmth and moisture it contains that are essential for their colony to survive. Hence, your home is also their home.
It's no news that termites have been causing the most expensive property damages annually. In fact, Australia has been facing billions of dollars of damages each year. Sadly, those affected property owners never had understood the value of prevention until they see the unspeakable destruction firsthand.
Another way to prevent termites is to install a termite barrier system. Although it's better to install it during the construction of your home or building, termite experts can still do it even long after the construction. Specifically, it serves as the impenetrable barrier against termites that provides you long term protection.
If you need an immediate termite inspection, treatment and prevention, don't hesitate to book or call ABC Pest Control. Our team has been successful in providing the most effective termite solutions in the entire Sydney.
Why Use Our Pest Control Sydney Services?
Professional Rodent Control in Neutral Bay Sydney
Rodents such as rats and mice belong to the most dangerous pests that are common in both residential and commercial areas in Neutral Bay. They come to your place certainly because of the three reasons. Specifically, they need food, water, and shelter.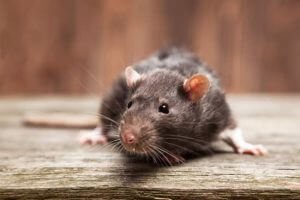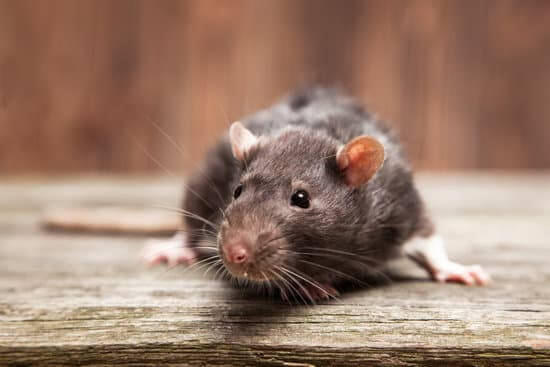 Unlike other pests, rodents are active all year round as they don't hibernate. Surprisingly, they are the most common problems indoors during winter or rainy season as they can't sustain the cold weather outside.
Rats and mice can undoubtedly cause property damages. Their non-stop nibbling activity to access food and maintain their teeth shape causes them to bite your wires, furniture, and food containers. In the worst cases, they can cause a fire when they gnaw and expose electric wires.
When it comes to health issues, there are many diseases that rodents such as rats and mice can transmit. Some of these are Leptospirosis, Tularemia, Salmonellosis and Hemorrhagic fever. In addition, they also carry fleas, ticks and lice that later become new forms of infestation.
Expert rodent removal is a comprehensive process that includes thorough inspection and clearing of the nests and hiding areas of rodents.  In addition, there is also a need to seal all their entry points from the ground to your roof with strong materials such as steel screens. Moreover, experts may need to set up strategic traps and baiting systems to catch these pests.
You no longer need to look further for the best rodent removal. With around 20 years of expertise in eradicating rodents, ABC Pest Control in Neutral Bay is your best choice. Book us now or call for more details.
How To Get Trusted Pest Control In Neutral Bay?
We're here to help you get rid of those pesky pests immediately! Give us a call, and we'll do it without leaving any traces behind. ABC Pest Control will take care of inspection and treatment plan implementation, so there is no need for tedious work on your part.
With our pest control service, you can sleep well at night knowing that the experts are on-call 24 hours a day and will be there in case of an emergency. Book a service online today in just 60 seconds!
Don't trust just any company when you need a Pest control near Neutral Bay. Our 5-star rated customers have found us the most reliable and affordable service in town! Book an appointment with our quick & easy process that takes less than 60 seconds today for guaranteed results. The feedback we've had on our Google Business Profile has been fantastic. You can also check us out on Yelp, True Local, and Brown Book.
Or talk to us on hotline 0404 130 944 for a customized plan!
Also check out pest control in Cremorne Point.