Help is Just a Click Away
Pest Control Near Riverview – 2066
Have you been struggling with the inevitable problems of pests on your property? Moreover,  have you tried all possible DIY hacks, still couldn't get those disgusting pests out of your property? Do you want a pest control in Riverview service that can help you with these problems?
ABC Pest Control Sydney is here to provide you with an array of pest control Riverview services so that you can choose the one that caters to your specific complications. We are a competent pest control company that values our customers. Furthermore, our crew has powerful bug spray and modern technologies. We take on jobs of all sizes. So we always ensure our work is of the highest caliber.
Get in Contact with Our Friendly Customer Care Team
The Need For Pest Control In Riverview 
Pests are associated with both health and property damage. When they enter your premises, they come intending to destroy your health and property. How do they do it? They spread innumerable health complications along with a host of diseases. Also, some pests like termites come to wreck your property. For this reason, hiring pest control Riverview services is of utmost importance.
Pests Infesting In Riverview
You must immediately hire pest control services in Riverview if you find the following pests:
Ants
Cockroaches
Spiders
Rats
Mice
Drain flies
Fleas
Wasps
Bird lice 
Bees
Our Pest Control Services In Riverview
If you are a tenant or a property owner and require pest control services, ABC Pest Control offers end of lease services. We assist you in making your property safe and ready for the next tenant. With over 20 years of experience, we have dealt with pests problems in residences and commercial properties. Therefore, you can turn to us every time you think you need our help.
The Risk Of Spiders In Riverview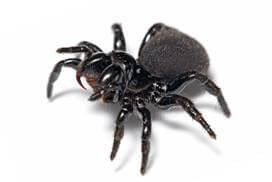 Spiders may not cause that much damage to your property apart from taking away its appeal. The hanging cobwebs instantly reduce the overall look of your property. When it comes to your health, some spider species cause lethal bites detrimental to human health. Some poisonous ones can be highly unsafe for kids and pets. You must call professional pest control near Riverview if you have cited one of them on your property.
The Fear Of Ants In Riverview
If you think that these tiny creatures cannot harm, think again! Ants work in colonies, and they infest homes together. Ants have different species; some of them destroy homes while some infest your pantry. Either way, it is not safe to have them on your property. Why would you allow such little insects to take over your property? Hire pest control in Riverview if you see them around. 
Why Use Our Pest Control Sydney Services?
Why Should You Get Rid Of Cockroaches In Riverview
Cockroaches are extremely filthy pests. They live in the sewer system, waste, rubbish, and dirt and enter your property with the same infection. Therefore, your house can never be safe if you have cockroaches around. They are carriers of multiple infections and bacteria. Would you want such uninvited guests and their consequences on your property? If not, hire effective Riverview pest control services. 
Reasons To Choose Us

At ABC Pest Control, we know the importance of keeping commercial properties safe, just like residential properties. For this reason, we cover commercial and industrial properties and protect them from pest damage. Among the many properties we cover are:
Factories and warehouses
Flats and apartments
Cafes and restaurants
Hospitals and clinics 
Malls and shopping centres
Offices 
Schools and colleges
Units and houses
Hotels and motels
For more information about our services, location and customer reviews, find us on Google My Business.
How To Get Trusted Pest Control In Riverview?
We're here to help you get rid of those pesky pests immediately! Give us a call, and we'll do it without leaving any traces behind. ABC Pest Control will take care of inspection and treatment plan implementation, so there is no need for tedious work on your part.
With our pest control service, you can sleep well at night knowing that the experts are on-call 24 hours a day and will be there in case of an emergency. Book a service online today in just 60 seconds!
Don't trust just any company when you need a Pest control near Riverview. Our 5-star rated customers have found us the most reliable and affordable service in town! Book an appointment with our quick & easy process that takes less than 60 seconds today for guaranteed results. The feedback we've had on our Google Business Profile has been fantastic. You can also check us out on Yelp, True Local, and Brown Book.
Or talk to us on hotline 0404 130 944 for a customized plan!
Also check out pest control in Longueville.