Help is Just a Click Away
Pest Control Near Strathfield – 2135
Do you want to get rid of those pesky pests in your home, but don't want to spend a lot of money? Our pest control Strathfield services are here! ABC Pest Control Sydney provides a variety of services to help you eliminate those pesky critters. Our experts provide the finest service available!
Don't let pests take over your home, call us for the best pest control services in town! We're dedicated to providing quality work at reasonable prices while ensuring customer satisfaction. Our team will work tirelessly to ensure that your home is pest-free. Don't delay, give us a call before those pests get out of hand!
Get in Contact with Our Friendly Customer Care Team
What Are The Types Of Pests In The Strathfield Area?
No matter how small the pest, ABC Pest Control Strathfield can handle it! We'll take care of your unwelcome guests quickly and efficiently so that life can return to normal immediately!
We can eradicate any kind of pest from your home! Keep your family safe from cockroaches, rats, mice, bed bugs, wasps, spiders, ticks, possums, and other pests by using our pest control services. Don't waste any more time with your family—contact us immediately if you want these creatures gone!
What Are The Pest Control Results You Can Trust?
No matter the issue, ABC Pest Control Strathfield can handle your pest control requirements. Our experts will exterminate them quickly and at an economical price, whether they have overrun parts of the property or it is just a small infestation! To find out more about how we provide economical services, contact us today! We're confident that our professionals have everything under control!
Who Can Perform Rat Pest Control?
It's hard to picture how annoying rats could keep you up at night. You may seek the help of our Strathfield rat pest control team to get these critters out of your home. Our experts provide economical services for on-site pest removal. Your health and safety matter to us, and we hope that every person has a healthy and secure environment. Give us a call for an immediate inspection! We are the best in the business, and we'll give you excellent service!
Who Offers The Best Spider Pest Control?
Black and redback spiders are frequently found in homes and businesses. These troublesome arachnids bother many people, but Strathfield Spider Pest Control can assist you in getting rid of them! We provide efficient eradication services that will drive away those pesky crawlers from your home or business.
We're here to help you keep your home pest-free! We can create custom treatment plans for any type of infestation. Please get in touch with us today for a customised solution!
What Are The Best Bed Bug Removal Services?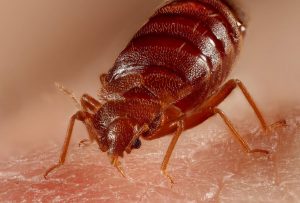 Our non-poisonous bed bug treatments are the way to go if you want to sleep peacefully without being disturbed. We don't use harmful chemicals that may negatively impact your health in the short- or long-term. Our bed bug pest control Strathfield team is committed to ensuring total safety for everyone! We offer remarkable services at an economical cost!
What To Do For Bed Bug Problems?
It's a relief to know that ABC Pest Control Strathfield can take care of bed bug infestations, as these pests are notoriously difficult to eliminate! Don't delay—give us a call right away so we can start working on getting rid of these infestations!
We'll create a custom-designed pest control programme to meet all of these unique requirements!

Our experienced technicians perform a variety of services.
What To Know About Cockroach Infestations?
Our Strathfield cockroach control team strives to eliminate cockroaches as quickly and as straightforwardly as possible. These creatures are not wanted anywhere, and that is why we provide the best services for your home. We also provide economical services, as well as excellent results. We would love to assist you today with these incredible options!
What Do I Do For Flea Pest Control?
With our state-of-the-art methods, you'll never have to deal with another flea problem again! We are the best at what we do. We can help you with your flea infestation in Strathfield. If you require professional assistance, contact us right away. Please don't let an infestation occur! Call us today before it's too late.
How To Eliminate Drain Flies?
A properly functioning plumbing system is an essential part of any home. Unfortunately, drain flies can enter and invade the sewer, causing bothersome to your beautiful home. Our Strathfield experts are equipped to eliminate these pesky pests for you. They live in the sewer and other sections of your drainage system. Contact us to learn how to prevent this from occurring.
What Should You Do For Mice Pest Control?
Have you witnessed mice destroying things in your home? These terrible animals live in nooks in your house. Our Strathfield mice extermination team has the appropriate methods for enticing and eliminating them. We have the suitable tools and advanced procedures for eliminating them! Before they breed and cause an infestation, speak with us immediately!
How Often Should I Get A Termite Inspection?
A structure that has been invaded by termites can be saved from further damage through an inspection by our team. We can help you avoid costly repairs by preventing these creatures from further damaging your structure. The proper tools are available to prevent these creatures from further damaging a structure. 
We can save you from unnecessary remodelling and replacements before they become too costly! Call our pest control team now for valuable savings! We recommend having an inspection annually or every six months if you have a nearby infested home in your location.
Who To Call For Possum Removal In The Strathfield Area Sydney?
Handling a possum incorrectly can have serious consequences. They are generally harmless but best to avoid at all cost. We at Strathfield possum pest control can help you! We provide safe and effective pest control methods in both homes and outdoor spaces because we also care about your health and safety. Contact us for an inexpensive custom solution!
What To Do For Wasp Nest Removal?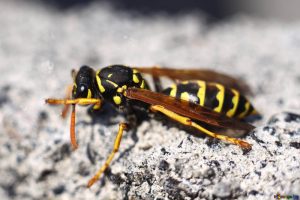 It's time to contact our Strathfield wasp extermination team if you have these pestilent wasps nesting on your property. Our specialists have the know-how to remove wasp nests! We've been assisting residents deal with this issue for years, and we would love to safeguard everyone from nasty critters. Get immediate help from us!
Who Provides The Best Ant Extermination Services In Strathfield?
Are you still battling ants in your house? We know how challenging it is to eradicate ants. Our Strathfield ant pest control experts provide safe, permanent ant control solutions! We can customise treatment plans to fit your budget and needs!
How To Find Pantry Moth Pest Control In Strathfield, NSW?
Our Strathfield pantry moth pest control team can help you if you're having issues with these pests in your pantry! We deal with these pests effectively and efficiently to prevent them from becoming worse. For reliable and safe pest control services, contact us today!
Where Can I Get Tick Removal Services?
Our tick pest control Strathfield team will ensure your family is safe from these blood-sucking pests. Our experts use safe treatments because we care about your health as well as eliminating the pests. We can prevent these pests from causing problems for your children. Contact us today before an infestation occurs!
How To Find End Of Lease Pest Control Services?
After moving out, ABC Pest Control Strathfield can eradicate any pests that are still present on your property. You no longer need to fret about end of lease pest control with our seamless service!
We customise our services to meet your needs so that you may feel at home again with a pest-free habitat. Please discuss our superb pest control programmes today and see for yourself!
Why Use Our Pest Control Sydney Services?
Strathfield Area Sydney Population
Strathfield is an inner Sydney suburb. As of the 2016 census, there were 16,741 people living in the area. This makes Strathfield the fourth largest suburb in Inner West Sydney, behind Wollongong, Newtown and Chatswood.
Strathfield's population is predominantly middle and working class. This reflects its close proximity to the city centre. Its main street, Victoria Road, is lined with cafes and restaurants. There are also plenty of smaller shops and businesses on Victoria Road and nearby streets.
Stories and Aboriginal Legend of the Strathfield Area NSW
If you live in Strathfield, you have probably heard of the legend of hermit Bill. This story is about a man who lived alone in an old house on a farm in Strathfield. He was sick and tired of living alone, so he decided to leave his property and try to find someone else to live with. 
Eventually, he found a woman who was willing to share her house with him. The two became friends, but they were not able to get along very well. A few months later the woman died, leaving Bill all alone again. After the death of his friend, Bill became very bitter and angry about the world. He began to curse everyone around him for no good reason at all. He would yell at people for no reason and he would blame them for everything from being too loud to not putting out their dog's poop. 
Finally one day, Bill got so angry that he cursed everyone in Strathfield. He cursed their cars and their houses and even their pets! In response to his curse, people started seeing cracks in their houses and cars starting to break apart. When this started happening, it was clear that Bill had cursed Strathfield with the Black Curse!
Also check out pest control in Strathfield South.
How To Get Trusted Pest Control In Strathfield?
We at ABC Pest Control Strathfield offer a variety of services to eliminate or manage any pests! We provide safe and effective pest control solutions at competitive prices!
You can eradicate those bothersome pests anytime and anywhere with our 24/7, 365-day-a-year open service! Book an online service to eliminate those pesky creatures once and for all. It's simple!
Our pest control near Strathfield page says that we value customer safety. You may also contact our hotline 0404 130 944, and our specialists will be pleased to assist you! We have 5-star rated customer reviews on our Google Business Profile. You can also check us out on Yelp, Local Business Guide, and Brown Book.