Help is Just a Click Away
Pest Control Near Willoughby – 2068
You must be looking for the best solutions to your ongoing pest control in Willoughby, Lower North Shore, Sydney. Obviously, pests have been the long-running problem that you want to put an end once and for all.
The danger of infestations in your locality is no different from the rest of the Sydney suburbs. From homes to businesses, pests have been your greatest battle to maintain a safe and healthy environment. Thus, you need to win over these odious pests to save your family and properties.
Due to the complex nature and behaviour of these pesky creatures, you need pest experts to combat them. You no longer need to waste your time, money and effort trying to fight them with over-the-counter methods. With a professional pest control team, you can rest assured knowing that experts are dealing with the problem effectively.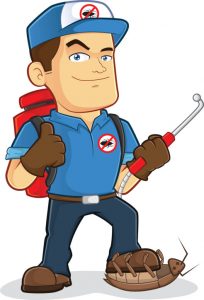 If you want the most affordable and cost-effective services from your local pest control specialists, you choose ABC Pest Control Sydney. Our team has been the most trusted and top-rated in entire Australia with around 20 years of successful pest control services. You may also check our competitive packages for your specific needs.
We take your safety seriously while ensuring the premium quality of the services we have. Moreover, we are compliant with Australian pest control standards. This means that we only use treatment or procedures that are proven safe for the environment, pets, and people.
Don't delay your action to eliminate these odious creatures from your home or business. Giving them another day to stay is a chance of more destruction and health problems. Book ABC Pest Control team now or call us for details.
Get in Contact with Our Friendly Customer Care Team
Termite Inspection, Treatment, and Prevention
How would you know if you have termites in Willoughby? What are the things you need to do to avoid termite infestation? Is there a way to have long-term protection against the destructive invasion of termites?
Termites are hardly noticeable not unless they've already stayed too long or have established a colony. They usually start the destructive eating activity underneath your floors or within your walls. When they've been around for quite some time, you'd notice mud tubes and blistered or sagging portions of the surfaces of the infested areas.
Although termites don't spare any property, you can still do something to prevent their entry to your property. The first is to have a regular termite inspection at least once annually to detect and address the termite threat early. Next is to install a termite barrier system around your home or property that serves as your 24/7 guard against termites.
It's true that termites are extremely mobile and constantly travel from one property to another for food and shelter. Thus, your home or property needs to be ready for their attack anytime. For instance, you are more prone to termite infestation if there is a termite activity within 5km away from your place.
All you need to do is to partner with the right termite experts that provide comprehensive termite inspection, treatment, and prevention. In this regard, you can choose ABC Pest Control that has proven to be the best in terms of termite solution in entire Sydney.
You can book our termite experts today or call us for details.
Professional Flea Removal Willoughby Sydney
Flea infestation is another problem to confront if you're living in Willoughby. Your pets usually get infested with fleas by getting along with other pets outside. Hence, they carry and bring these pests inside your premises that become your problem.
Rodent infestation can also result in flea problems as these creatures host fleas. Certainly, when rodents enter your premises, you can expect fleas to prosper the following days. Moreover, you can also be bringing home fleas when you came from a flea-infested place as they stick to your clothes.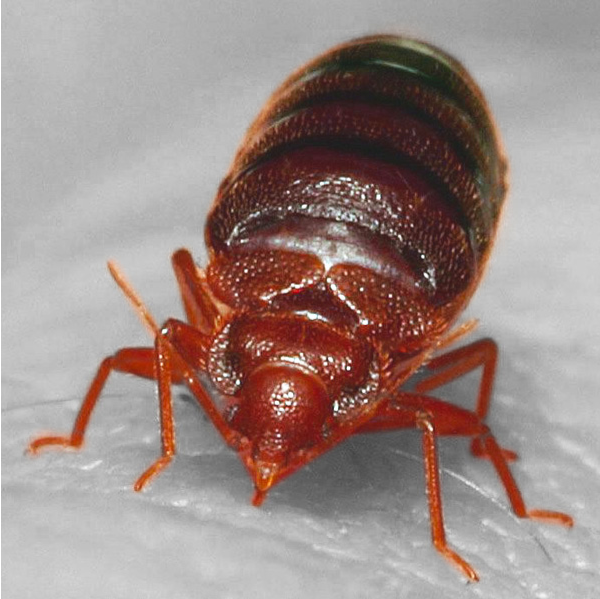 Fleas have no wings but they can jump long distances to reach their host. They feed on the blood of their host but when they run out of food source, they become more dangerous to humans. For instance, when their hosts such as the rodents left the premises, fleas would find a new source of sustenance and you, your family, or pets are at a great danger.
Flea bites are painful and result in itchy and swelling bite marks. Too much scratching of the flea bites may cause severe infection or allergic reactions like skin dermatitis. Most horribly, fleas can transmit diseases such as Tularemia, Bubonic plague and Typhus.
Fleas breed quickly and can survive up to more than 100 days without a meal. They can spread everywhere in your homes as they find sustenance. For instance, adult fleas may hide only on their live hosts but their larvae stay on floors and in between carpet fibres until they mature. This is the reason why most simple flea treatments become a failure.
It's best to contact experts on flea removal when you see signs of flea infestation. You can reach out to us at ABC Pest Control for an expert flea treatment. Book or contact us today for help.
Why Use Our Pest Control Sydney Services?
Increasing Population of Cockroaches
Professional cockroach removal has been quite a in demand because of the rising issues of cockroach infestation in Willoughby. If you see signs of cockroaches now, it's smarter to take the appropriate action to remove them early before they become out of control.
It's quite clear that cockroaches bring more than just damages to your property. They don't just cause spoilage of your food but also contaminate it including your water and whole surroundings with the most harmful bacteria. Thus, they should no longer stay for another day.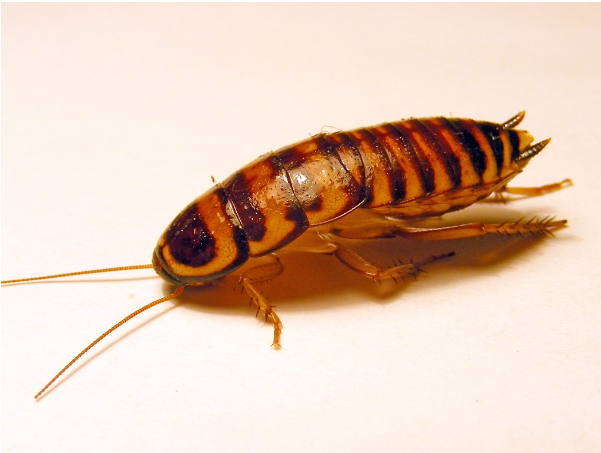 Cockroaches like to roam in dirty surroundings as they scavenge for food like food scraps and decaying matters. With that, they get in contact with many bacteria that they carry and bring to your home or office. It's such a disgusting truth but it is worth to worry about.
If you haven't heard yet about the diseases that cockroaches can transmit, you would probably be surprised. Some of the infectious diseases they can spread are Salmonellosis, Dysentery, Polio, Leprosy, Typhoid fever, Cholera and Plague.
Your family is in real danger with the presence of cockroaches. If you own a food business, they can be your worst trouble too. Thus, you need to find a way to prevent and eliminate their infestation as soon as possible.
You need to contact cockroach experts for the safest and most effective cockroach treatment. If you want the most affordable and trusted team, you can count on ABC Pest Control in Willoughby. Book us today for immediate treatment or call us for enquiry.
How To Get Trusted Pest Control In Willoughby Sydney?
We're here to help you get rid of those pesky pests immediately! Give us a call, and we'll do it without leaving any traces behind. ABC Pest Control will take care of inspection and treatment plan implementation, so there is no need for tedious work on your part.
With our pest control service, you can sleep well at night knowing that the experts are on-call 24 hours a day and will be there in case of an emergency. Book a service online today in just 60 seconds!
Don't trust just any company when you need a Pest control near Willoughby. Our 5-star rated customers have found us the most reliable and affordable service in town! Book an appointment with our quick & easy process that takes less than 60 seconds today for guaranteed results. The feedback we've had on our Google Business Profile has been fantastic. You can also check us out on Yelp, True Local, and Brown Book.
Or talk to us on hotline 0404 130 944 for a customized plan!
Also check out pest control in Willougby North.