Help is Just a Click Away
Pest Control Near Lilyfield – 2040
In order to rid one's home of pests, one must use effective ways. An infestation can only be eliminated if the cause of the issue is eliminated.
You may get rid of the bugs by hiring a pest control in Lilyfield company. After ABC Pest Control Sydney identifies and eliminates the source of the infestation, your home will be pest-free. You may rest easy knowing that our low-cost pest control options have your back.
Pest control is a need and a critical component in many situations. In order to keep yourself and your family safe, getting rid of pests in your home is a necessary evil.
It's always best to bring in the experts at pest control companies if you've tried everything else. Get professional help if you're having trouble with an infestation.
Get in Contact with Our Friendly Customer Care Team
How Can You Get Rid of Pests?
Pest control is only half the battle. The second side of the puzzle is preventing their return. Companies that deal with pests use a variety of methods, including insecticide, traps, and even natural predators.
In Australia, there is no one-size-fits-all pest management strategy. The effectiveness of pest control measures based on chemicals or on natural means varies widely. We've worked with a wide range of pests in the past, so we know how to tailor a solution to your specific situation.
In addition to being cost-effective, our pest control services eliminate all pests from your home. Learn more about our pest control solutions by contacting us right away.
Is Hiring Pest Control Professional Effective?
A kitchen or basement full of ants and termites isn't ideal. Pests may do a lot of damage to your home. They may, in the worst-case situation, infect both humans and other animals.
In pest control, everything from prevention and management to elimination falls under the umbrella of the practice.
There are several reasons why pest control is required, including health and property harm. When it comes to pest management, we only use the most cutting-edge and safest methods available.
To inquire about our pest control services, please feel free to contact us. We're here to help you regain control of your life.
Which is the Best Rat Control service?
When it comes to infestations, rats are a typical culprit. Disease-carrying pests and food-pollutant pests are among the most hazardous to humans and the planet.
When you utilize our pest control services, getting rid of rats is a cinch. We provide a variety of Rat Pest Control services to keep your family safe from the dangers of rats. You may find out how we may help you by contacting us today!
If you're fed up with rats in your home, we're here to assist. Please don't hesitate to get in touch with us if you have any questions.
How Can You Get Rid Of Spiders Effectively?
The spider is a frequent domestic invader. Despite the fact that they aren't hazardous, many are terrified of them.
Be calm and collected when confronted with an unexpected visit from a spider in your home. They can be eliminated using a few simple methods.
We understand that dealing with spiders can be difficult. It's time to call ABC Spider Pest Control!
Because of this, we've come up with a variety of safe and practical ways to deal with your spider infestation. You need to seek no farther than us to locate a company that provides high-quality service at a reasonable price.
Who Has the Best Bed Bug Exterminators?
There isn't a pest infestation in Australia that pest control professionals can't handle. It may be a nightmare if you have bed bugs. On top of their pain from being unable to sleep, guests who notice the bugs may feel embarrassed.
Get in touch with a Bed Bug Pest Control expert as soon as possible if you believe that you have bed bugs.
Consider contacting a professional to thoroughly examine if you suspect your home is infested. Your home's pest problem will also be taken care of by them.
With our service, we'll help you devise a strategy that will rid your house of bedbugs for good, while our costs are moderate and flexible. Please don't hesitate to get in touch with us. You can count on us!
What's the Best Way to Get Rid of Cockroaches in Lilyfield?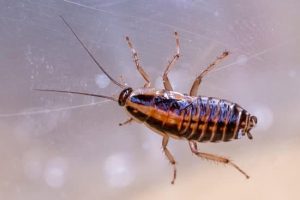 These cockroaches are exceptionally hardy because of their capacity to adapt. They, too, are a danger. Infectious diseases can be spread by these insects.
There is a risk of food poisoning as well as structural harm. If you have a cockroach infestation, you may rely on us to get rid of them.
Flea Facts: How Much Do You Really Know?
Those pesky fleas are no match for ABC Fleas Pest Control. Blood is the primary source of sustenance for brownish-coloured parasites, fleas.
Don't wait to get rid of fleas if you feel you have an infestation. Flea elimination is a specialty of ours, and we're happy to assist you with it. By contacting us, you may learn more about pest control.
What Attracts Drain Flies?
Drain flies can be a nuisance, but with our aid, you'll be able to deal with them in a way that's both safe and effective.
It's one of our specialisations to get rid of drain flies, and Drain Flies Pest Control can assist. To ensure the safety of you, your family, and your pets, we only use products that are safe for the environment.
In order to speak with one of our experts straight away, please give us a call right now. What we can do is come up with an ideal solution for you.
What Does Our Mice Pest Control Do?
Pests such as mice, rats, and other rodents can transmit disease and contaminate food if they are let into your home. Mice are one of our specialties as a pest control service.
Mice may do significant damage to your home and transmit disease in addition to being an annoyance. If a mouse infestation is suspected, ABC Mice Pest Control should be notified immediately. You should call us immediately if you see mice in your house or office, and we'll send a crew to get rid of them permanently. You'll never regret calling us because of our lightning-fast response time and friendly personnel.
Is Doing Termite Inspection Necessary?
Lilyfield is home to a wide range of pests that might be dangerous to the community. A house without termites is tough to conceive.
A quickly expanding termite infestation might inflict toxic damage. Contact a Termite Pest Control professional as soon as you believe that your home is infested with termites.
Using our services, we can aid you in eliminating these pests and preventing future damage to your home. As a homeowner, you don't want to deal with termites so contact us now!
Who are The Best Possum Experts?
Pest infestations may be dealt with by Possum Pest Control. Insect and bug droppings damage will be cleaned up right away.
We'll take care of the rest after you give us a call. Call us right away if you want the best pest control in Lilyfield!
Who Can Do Wasp Nest Removal?
An exterminator will be needed to keep a wasp infestation at bay in your home. Use a cover to keep your food and beverages from being stung by wasps.
They are most active during the day, so keep an eye out for them. There is no time to waste when you discover a wasp nest in your yard or where humans will be residing.
Wasps may be a nuisance, so it's best to leave them to the experts. If you're looking for a pest control business in Lilyfield, look no further.
To ensure the safety of you and your family, Wasp Pest Control will remove the wasp nest as soon as we arrive. Please contact us as soon as possible so that we can arrange a meeting.
Who Can Remove My Ant Problem?
There's a good chance you'll come across an ant infestation in your house or the area around it. Even the slightest of gaps will not keep them from getting the food and shelter they need.
It's difficult to get rid of them once they're in place. To keep ants away and prevent them from returning, a variety of actions can be performed.
Please contact ABC Ant Pest Control for any ant infestations. Pests can't get into your home because of the sprays and barriers you've put in place.
Restaurants and businesses can also make use of a wide range of other services. If you're concerned about ants, contact us immediately! We're here to assist you if you've been dealing with ants for a long time.
Pantry Moth Exterminators: Where to Find Them?
The pantry moth is a common household pest in Australia. The fact that they can lay eggs and reproduce so quickly is due to their attraction to grains, cereals, and other dry foods.
To get rid of pantry moths, contact a pest control company like Pantry Moth Exterminators straight soon. If you keep putting things off, the situation will only become worse. Pantry moths may be dealt with quickly and efficiently by a professional pest control company.
Your usual routine will continue as a result of this. Put your trust in the professionals! With our guidance, you can keep pantry moths from ruining your food supplies. Dial 0404 130 944 or 02 87 66 05 89 to get in touch with us straight immediately!
Why Do You Need Pest Control at the End of Your Lease?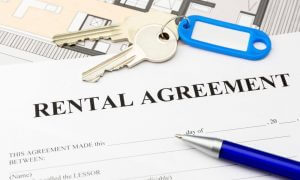 Your security deposit will not be reimbursed if there are any bugs in your rental unit at the conclusion of your lease. Pest treatment is almost always required by landlords as a condition of the property's lease expiry.
ABC End of Lease Pest Control is challenging to work with when it comes to pest control management. Getting your security deposit back when you move out of a rental home can be done in a variety of ways.
Don't hesitate to call us if you need pest control when your lease is up. When you need us the most, we'll be there for you. Tell us what you need to be done as soon as you can so that we can get started on it right away. As soon as possible, make an appointment!
About Lilyfield 
Lilyfield is a quiet inner-city suburb of Sydney, in the state of New South Wales, Australia. It is 7 kilometres west of the Sydney central business district, in the local government area of the Inner West Council. Lilyfield is a small but diverse suburb centred on Lilyfield Road and Fountain Avenue. The northern boundary is the presence of Mortimer Road and Railway Terrace. The eastern boundary is Parramatta Road and the southern boundary is Victoria Road and Sydenham Road.
Lilyfield, Facts and Aboriginal Legend
The Lilyfield area was inhabited as far back as the last Ice Age when the first Aboriginal people arrived in Australia. The first inhabitants of Lilyfield were the tribes of the Kamilaroi people, who lived in the Sydney area for more than 10,000 years before European settlement.
The Kamilaroi people built a number of structures in and around Lilyfield, including a sacred site where they performed spiritual ceremonies and a burial ground where they placed their dead. 
Some of these sacred sites are still visible today, such as the site of Koorangkura. This is a large rock formation that sits near the junction between Prince Henry Drive and Cumming Street. 
There are also several other Aboriginal sites in the area that can be visited by visitors to the park. The most prominent of these is the Bennelong Lookout at Lilyfield Park. This lookout was built by convict James Wilson in 1817, and it provides an excellent view over Sydney Harbour and its surrounding areas.
Also check out pest control in Rozelle.
Why Use Our Pest Control Sydney Services?
Control Pest in Lilyfield With ABC Pest Control!
ABC Pest Treatment is the best alternative for pest control near Lilyfield. 
Your project will be completed on time and within budget, with the least amount of disruption to your schedule when you deal with us.
Please call us as soon as possible to set up an appointment. Here, you won't have to worry at all about your time here.
Every facility, whether it's a home or a business, needs pest management. Pests may be dangerous to public health and cause significant damage to property. Which pest control method is most successful is influenced by insect and infestation intensity.
If you've found bugs in your home or business, getting rid of them as early as possible is essential. Pests, on the other hand, may do far more than merely ruin your home.
They have the potential to spread disease. Providing quick and simple pest control solutions is what we excel at here at the company. Meetings may be scheduled in a couple of seconds thanks to the internet. Please contact 040 4130 944 as soon as possible! We have 5-star rated customer reviews on our Google Business Profile. You can also check us out on Fyple, Yelp, and Local Business Guide.