Help is Just a Click Away
Pest Control Near Ashcroft – 2168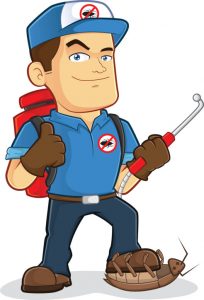 If you think that you're not safe from any pest control in Ashcroft Western Sydney, don't fret. It's time that you consult pest experts to help you deal with the menace brought about by the horrible pests. In fact, the sooner you do it, the safer you will be.
In your combat against these creepy-crawlies, it would be best if you partner with experts that are locals in Ashcroft. However, you have to ensure that these experts have the understanding of the geographical complexity of the place.  Furthermore, they should have the comprehension of the nature of every pest as the first step to effectively eradicate them. In simple terms, they should be local experts.
ABC Pest Control Sydney is proud to be your top choice for local pest experts.
Get in Contact with Our Friendly Customer Care Team
Beware of Termites Invasion and Destruction in Ashcroft
Do you see termite tubes in the walls or in the ceilings? Can you frequently see tiny wings on the floor or sighting flying white ants around? Do you have papery or hollow-sounding wood ceilings, floors, or walls?
If you have any of these signs at home or in your business property, you need to act immediately. It is because delaying your action means more damages to confront later.
Termites are hungry and ruthless insects that would consume every wood you have in the structure of your home or business. So, they are restless, persistent, and thriving little monsters that will never spare your properties. In most cases, you would never know that they are in until you see your house or building gradually degrading.
Termite Lesson: Prevention is Cheaper than Cure
One resident of Ashcroft, a mother, once told us about here regret of not taking urgent action against termites. She once saw termite signs at their backyard. But she thought it's not a big deal as her house was built mostly with concrete materials. Therefore, seeing no obvious physical infestation of termite damage, she carried on thinking termites can do no serious harm.
A year after, she started to notice her ceilings having discoloration, bubbling, and sagging which look like damage caused by water. So, her initial response was to contact a tradie that specializes in ceiling repairs. Obviously, she was thinking that it was just caused by rainwater through a leak in the roof.
To her surprise, a massive colony of termites has already occupied the upper part of her house. Specifically, these pests had been feasting on every wood material in the ceilings and the frame of the roof.
She ended up cancelling the renovation for the time and contacted us to execute thorough termite inspection and extermination. We also set up a termite reticulation system to keep termites from returning. With remorse, she stated, "I should never have ignored the signs of termites the first time I saw them".
Why Use Our Pest Control Sydney Services?
How To Get Trusted Pest Control In  Ashcroft?
Pest infestation is stressful and destructive but you can still do something to eradicate or prevent their presence. Likewise, you just need a trusted and reliable ally in fighting these odious creatures.
If you are an occupant of the suburb of Pest Control Near Ashcroft and you want to partner with local pest experts that provide cost-effective pest treatment, contact ABC Pest Control today.
Our booking system on this website allows you to book for a pest expert in less than 60 seconds or you may call 040 4130 944. The feedback we've had on our Google Business Profile has been fantastic. You can also check us out on Yelp, True Local, and Brown Book.
Also check out pest control in Cartwright.