Pest Control Bellevue Hill
Help is Just a Click Away
Pest Control Near Bellevue Hill – 2023
Does the presence of pest control in Bellevue Hill near me Eastern Suburbs Sydney give you unrest? Have you been worried about your property and family because of a stubborn infestation? Think no further. We get it. You need to exterminate these pesky pests and make sure they do not return once and for all.
If you live in Bellevue Hill then you are lucky to be part of the wealthiest suburbs in entire Australia. In fact, it has been the proud home of the most notable billionaires like the father and son Kerry and James Packer and the British billionaire Sanjeev Gupta.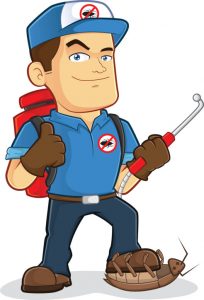 On the other hand, despite the affluent life in this area of Eastern Suburbs, you may cringe at the number of pest infestations that give you so much stress. Your goal now is to find one reliable team of pest experts that offers the most cost-effective and safe pest treatment to give you back control over your property and of course, peace of mind.
Affordable Packages for Local Residents
ABC Pest Control Sydney is confident to indulge its professional experts to address any pest problems both in residential and commercial properties. We have a range of the most affordable packages carefully designed to address your needs.
Our experts are professionals and have proven to be providing the most effective and environmentally friendly treatment. In fact, that is evident in the number of our loyal customers and referrals.
Contact us today or get a convenient schedule with our pest control in Bellevue Hill. You can use our top-notch booking system on the website.
Get in Contact with Our Friendly Customer Care Team
Had Enough of Cockroaches?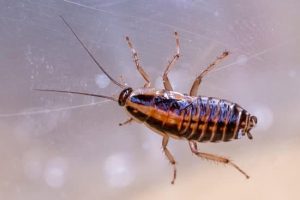 Do you know that cockroaches are one of the pests that are most dangerous to health? Are you aware of the health problems that cockroaches can bring you? Do you know how to eradicate or prevent cockroach infestation?
Cockroach carry numerous bacteria that can make you ill with typhoid fever, diarrhea, and polio to name a few. They can shed off some parts of their bodies that contain allergens and would cause serious allergic reactions and asthma. The more cockroaches you have in the property, the more risk of these health problems you will confront later. Moreover, when the infestation is too large, they can destroy any structure as they eat anything they can bite.
It has always been difficult to destroy cockroaches. They have been in world since the dawn of men and were even believed to outlive humans in the case of a nuclear explosion. Their survival abilities are remarkable and so exterminating them can only be effectively done by pest experts.
ABC Pest Control has been successful in providing treatment to eradicate cockroaches in both residential and business areas. If you are currently suffering from the presence of the stubborn cockroaches, contact us now for the immediate solution.
Ant Treatment Bellevue Hill Eastern Suburbs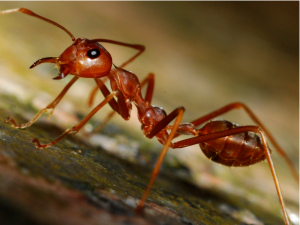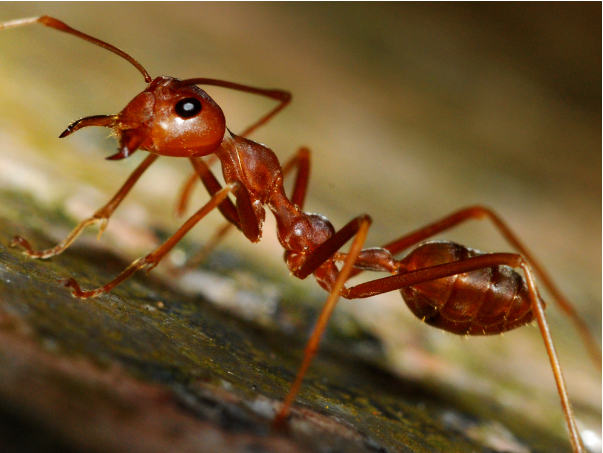 Ants are annoying and irritating creepy crawlies in Bellevue Hill. The black is the most commonly considered pest in entire Australia. These pests get sustenance from sweets, meats, pet food, bread, fats, and oils.
Seeing ants around regularly is a sign of infestation. When a large colony has settled, they can make serious damage to your house or building. They can eat your property piece by piece which leaves ugly marks and will eventually weaken the structure.
You can certainly do measures to control ant infestation on your property. Cleaning their entry points with soap and water, place cucumber peels or mint tea bags, and spray vinegar, lemon juice, cinnamon, or black pepper in areas where you find ants.
These ways are all helpful to control ants but do not totally eradicate their presence. Ant infestation is difficult to resolve. However, there is a modern and effective treatment that ensures the complete removal of ants from your property. To get this done, you need to contact pest experts. ABC Pest Control experts are ready to help you make your property ant-free.
Why Use Our Pest Control Sydney Services?
About ABC Pest Control in Bellevue Eastern Suburbs
ABC Pest Control Bellevue Hill provides cost-effective treatment not just for cockroaches and ants. We cover any kind of infestation issues in the entire suburb with the most affordable and competitive packages.
Contact us today on 0404130944 or book for pest experts on our website's speedy booking system.
Contact ABC Pest Control in Bellevue Hill in the Eastern Suburbs?
Finally, any sign of pest infestation in your property is a red alert that needs immediate and effective action.
Hence, you need to seek professional help to exterminate these pests before it's too late.
Furthermore, ABC Pest Control can bring you immediate and effective solutions. 
That being said, you can book our team of experts in less than 60 seconds on the website.
If you need to talk to us over the phone, we can attend to your needs promptly. Just call 040 4130 944.
Or search for pest control near Bellevue Hills and see our 5-star reviews. The feedback we've had on our Google Business Profile has been fantastic. You can also check us out on Yelp, True Local, and Brown Book.
Be pest-free and worry-free with ABC Pest Control Services in Bellevue Hill in the Eastern Suburbs of Sydney.
Also check out pest control in Rose Bay.