Help is Just a Click Away
Pest Control Near Bondi – 2026
Are you looking for local pest control in Bondi Eastern Suburbs of Sydney? Your search is finally over. ABC Pest Control in Sydney, certainly, welcomes your call for the best solutions on any pest infestation.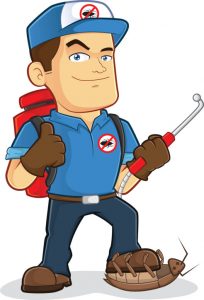 You can check our affordable packages that were carefully tailored to cater to your specific needs.
We are a strong team of local pest experts in Bondi and near Bondi that has mastered the most effective and up-to-date pest treatment methods. This is after many years of intensive training and experience.
Moreover, we comply with the Australian standard on pest control services Thus, our every pest treatment is safe to the environment, to people, and to pets.
If you need immediate rescue from any pest problems, you can book for our experts through our speedy booking system on the website. Likewise, you may call us for a free quote or any pest inquiry.
Get in Contact with Our Friendly Customer Care Team
Pest Control Problems in Bondi Eastern Suburbs
Bondi has been a strong attraction for tourists in the Eastern suburbs. For instance, the iconic Bondi Beach is probably one of the best in entire Australia with more than 2 million visitors coming in every year. Clearly, the beautiful waves in its coastal areas are irresistibly inviting for surfing activities.
This naturally amazing suburb in Eastern Sydney has been getting an influx of travellers and tourists year after year. That is clearly evident in the increasing number of hotels or accommodation establishments in the place. Truly, a place you shouldn't miss.
However, behind its beauty and being the top choice of most tourists, Bondi is faced with unsightly pest problems. Unfortunately, being a coastal location makes Bondi the favourite home for a number of pests.
Worst of it are the bed bugs, cockroaches, and rodents. Indeed, these obnoxious pests have been giving residential and business property owners great risks on safety and health.
Bed Bug Bites Bondi Eastern Suburbs
Every tourist destination like Bondi is confronting the problem with bed bugs. These tiny wingless creatures have always been the travel buddies of people around the world. Well, they do it by hitching a ride by sticking into the luggage of travellers.
There are millions of people coming in and out of Bondi every year. Hence, the number of bed bug population the place is harbouring has been unthinkable.
These nocturnal bloodsuckers can be found in hotels, hostels, and any accommodation establishments. Moreover, they are also present in places where backpackers usually stay, in apartments, and at homes.
Bed bugs can exist unnoticed. They usually hide in the bed outlines and in the crack or crevices of furniture during the day. Usually, they come out at night to search for sustenance and would feast on the blood of a sleeping or stationary host.
Bed bugs can cause more than the itchy and reddish bites. These insects can make you or your guests extremely uncomfortable at night which results in insomnia and anxiety.
Its bites can also trigger severe allergies. Although there's no proof yet that bed bugs cause diseases, they are believed to host organisms that cause Hepatitis B and Chagas disease.
Everyone wants a comfy rest in bed. However, that's certainly not possible with the presence of bed bugs.
Dealing with bed bugs should be with urgency. This is because they multiply astronomically in no time and can scatter to the entire house or building. Hence, any signs of their presence should be treated immediately by the experts.
There is a systematic process to effectively exterminate bed bugs from your property that only pest experts can administer. You may contact us for the most effective treatment.
Why Use Our Pest Control Sydney Services?
Stubborn Cockroaches in Bondi Eastern Suburbs
Cockroaches are a serious threat to either the home or business in Bondi. These pests are attracted to food and moisture. So, you can usually see them in the toilets and kitchens.
They are nocturnal creepy-crawlies. If you see them at day time, that only means that the infestation level must have already gone higher.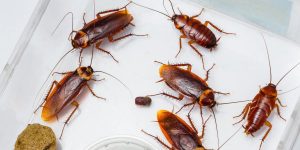 The warm climate of Bondi and the number of restaurants and other food business establishments make it a good place for cockroaches to build colonies. In fact, they would easily sneak into your home or business in search of food. In the case of their infestation, you would be surprised how destructive they can be to the property and to your health.
Cockroaches are dangerous. For instance, they carry a number of bacteria that are responsible for typhoid fever, polio, and diarrhea. thus, when they get access to your food, you could catch any of these serious health problems.
If you see signs of a cockroach infestation, do not hesitate to contact ABC Pest Control in Bondi for the best solution. Some of the signs that you have been invaded by cockroaches are sightings of live or dead cockroach. You may also see their droppings and smell their stinking odour. Lastly, there will be presence of cockroach eggs in enclosed or dark areas like behind the furniture.
Beware of Rodents in Bondi Eastern Suburbs
Mice and rats are common stubborn pests in Bondi. Just like the cockroaches, they love warmer weather and are present wherever there is a good supply of food and water. Moreover, they bite anything they come in contact with and can cause fire by nibbling electric wires.
Another danger brought by these rodents is in the form of dreadful diseases. Particularly, they have been behind the deadly illnesses like Leptospirosis and Salmonelossis. In addition, they may also carry and bring to your property some other pesky pests such as lice, mites, and ticks.
Contact ABC Pest Control in Bondi Eastern Suburbs
Let us be your life savers in Bondi by keeping you free from any pest infestation. We are the trusted and reliable pest experts that can rescue you from all sorts of pest problems.
Book for our experts now through the website or call 0404130944.
How To Get Trusted Pest Control In Bondi?
We know that you're hunting for reliable pest control near Bondi and we have the best ones in town When it comes to pest control, there is no better company than ABC Pest Control. We have experts on site who will help you with your needs and give great results!
We are your one-stop company for all local business services. Our customer care and fast response times will make you feel like a kid in a candy store!
Check out our Google Business Profile to see what people say about us, or book an appointment online within 60 seconds. It's easy as pie! You won't be disappointed with our services, so give us a call today! You can also check us out on Yelp, True Local, and Brown Book.
Also check out pest control in Tamarama.