Help is Just a Click Away
Pest Control Near Bringelly Western – 2556
With your peaceful and progressive community in Bringelly Western Sydney, who would have thought that you are every day facing the risk posed by serious pest control in Brigelly. We are talking about the more than 300 species of termites and more or less 100 dangerous and health-threatening pests that would never spare any home or business from their destruction.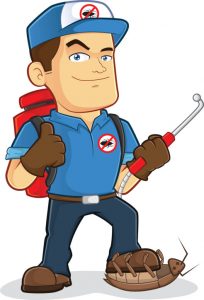 If you realize the extent of damages and health-related problems these creepy creatures bring, you would never have a second thought of taking immediate action to keep your property and your family safe. The best decision you would ever make is to get your property inspected and get rid of any presence of pests so you can live the next day with peace of mind.
Get in touch with the right local experts that have proven to be cost-effective with its pest treatment in compliance with the Australian pest control regulations. To rid your property of pests does not mean using harmful chemicals. Treatment should always be safe to the environment, people, and to pets.
ABC Pest Control Sydney is your local partner in providing solutions to any infestation problems. You can check our affordable packages designed to address your specific needs. We also make it easier for you to contact us through our top-notch booking system on the website or by calling our hotline.
Get in Contact with Our Friendly Customer Care Team
Stay Safe from Cockroaches in Bringelly Western Sydney
Some would scream when they see them. Some would get shivers or cold sweat. These are but some common reactions when a cockroach presence is seen in a room or anywhere. Who would not cringe especially when you see them flying around from nowhere.
Surprisingly, cockroaches can do more than making you scared by their presence. These pesky insects can contaminate our food bringing with them a number of disease-causing pathogens. You can catch typhoid fever, asthma, dysentery, and polio from food contaminated by cockroaches.
These insects are one of those pests that cannot be easily eradicated by simple treatment in Bringelly. They are stubborn and quick and can reproduce astronomically in a short period of time. You can usually find them in the kitchen and toilet or anywhere where there are food and water.
Bloody Bed Bugs in Bringelly Western Sydney
Going home from a tiring day at work or from any activity makes your body demand for a comfy rest in bed. You need a sound sleep to recharge your energy and be ready for the next day. However, a comfortable rest is sometimes not the case for everyone.
Sometimes you are there lying in your bed with your eyes just a hairline away to enjoy the dreamland but suddenly you're brought back to the real world by a single itchy thingy which makes you scratch persistently until you lose your state of sleepiness.
Day after day, the same thing happens until you develop anxiety and insomnia. You would then realize that you are infested with the creepy bed bugs.
Bed bugs are irritating insects that would feast on your blood when you are stationary or asleep. These nocturnal bloodsuckers would never stop piercing through your skin to suck blood until they are full.
If you want to restore that comfy bed rest every day with no anxiety and insomnia problems, you need to do something to exterminate bed bugs today. They are complex pests to deal with and so no simple effort can stop them. Consult the local pest experts in Bringelly to finally put an end to your bed nightmares with bed bugs.
Why Use Our Pest Control Sydney Services?
How To Get Trusted Pest Control In Bringelly?
We know how hectic life can be. That's why ABC Pest Control will take care of everything from inspections to treatment plans using our up to date technologies so you don't have to worry about a thing!
That's right, go ahead and schedule your service without ever having to leave you home. We have the most affordable prices around with super fast appointments available 24 hours per day 7 days a week! 
We know that you're busy and just want to get the job done, so check out our Pest control near Bringelly page easily with 5-star ratings! Any pest infestation is a serious problem. The feedback we've had on our Google Business Profile has been fantastic. You can also check us out on Yelp, True Local, and Brown Book.
Have the convenience of booking for our experts through our speedy booking system on the website or call us today at 040 4130 944.
Also check out pest control in Greendale.