Pest Control Cabramatta West
Help is Just a Click Away
Pest Control Near Cabramatta West – 2166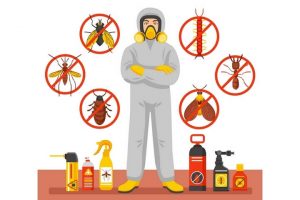 Are you having problems with pests in your home or yard? Do you want to get rid of a wasp nest that has been growing for months? Do you want to hire a professional pest control in Cabramatta West?
At ABC Pest Control Sydney, we offer high-standard pest control services. Living with pests and rodents may damage a lot of essential goods and end up causing you to spend a considerable amount for repair work or treatment due to insect bites. If you are fighting with an intense pest infestation in your house, contact our exterminators soon.
Get in Contact with Our Friendly Customer Care Team
What Insects Do You Have In Cabramatta West?
Before offering pest control services, we would like to find the common pests in your area. Our exterminators concentrate on the insects to determine the best solution for the damage. If you are dealing with insects, contact our pest control Cabramatta West services.  These are the most common types of insects in Cabramatta West.
Cockroaches
Termites
Rats
Mice
Drain flies
Rodents
What Pest Control In Cabramatta West Do We Offer?
When it comes to pest control services in Cabramatta West, you should always hire top-notch companies in your locality. Being a professional company, we always offer satisfactory services to our clients. Our exterminators use high-end devices and updated solutions to eliminate the pests from your property. If you are looking for pest control near me for commercial purposes, contact us in no time. We offer services to the following places.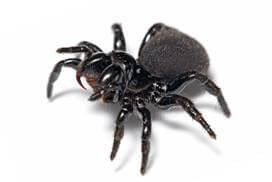 Offices
Nursing homes
Hotels
Schools
Warehouses
Restaurants
Why Should You Remove Spiders From Cabramatta West?
Spiders spin webs inside the walls, reducing curb appeal. Apart from that, spiders lay eggs on the web and multiply fast. In most cases, spider bites have been proven to be harmful to health. Keeping such reasons in mind, you can contact us for Cabramatta West pest control services.
Why Should You Fear Termites?
Termites affect wooden furniture to a great extent. These insects eat away all the solid wood making the structures fragile. If you do not remove termites from your house, you may have to spend a lot of money on the repair work later. If you want to hire our exterminators for commercial services, please let us know. We offer the best pest control services in Cabramatta West.
Why Use Our Pest Control Sydney Services?
Keep Your Property Free From Cockroaches With Cabramatta West Pest Control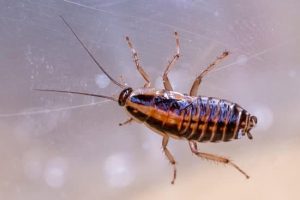 Cockroach infestation is a serious matter. These damaging insects will poison your uncovered food and make you suffer from diarrhea. If you hire our exterminators, we will inspect the corners of your house along with the cabinets and cupboards. Hence, stop looking for pest control near me and contact ABC Pest Control right away.
Top Reasons To Hire ABC Pest Control Services In Cabramatta West
Being the number one company for pest control in Cabramatta West, we promise to serve high-quality extermination services to all clients.
We use high-end devices and eco-friendly solutions to remove the insects from your house.
Our exterminators can handle both commercial and residential properties.
We make sure not to hamper your belongings while applying pest control near Cabramatta West solutions.
For more details about our location and latest customer reviews, find us on Google My Business.
How To Get Trusted Pest Control In Cabramatta West?
We know how hectic life can be. That's why ABC Pest Control will take care of everything from inspections to treatment plans using our up-to-date technologies so you don't have to worry about a thing!
That's right, go ahead and schedule your service without ever having to leave your home. We have the most affordable prices around with super fast appointments available 24 hours per day 7 days a week! Book a service online today!
We know that you're busy and just want to get the job done, so check out our Pest control near Cabramatta West page easily with 5-star ratings! The feedback we've had on our Google Business Profile has been fantastic. You can also check us out on Yelp, True Local, and Brown Book.
Or call us at 0404 130 944 today, and we will solve your pest problem fast!
Also check out pest control in Cabramatta.