Help is Just a Click Away
Pest Control Near Cabramatta – 2166
ABC Pest Control Sydney has been providing top pest control in Cabramatta. This suburb is celebrated for being Sydney's 'Little Saigon'.
Our team of experts is well known for solving annoying pest control problems. Furthermore, we aim to give customers only the best pest control procedure.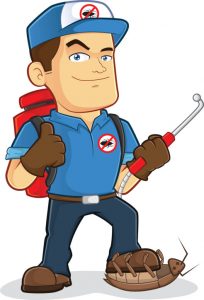 Our team is composed of highly trained and certified experts who are capable of handling different pest control-related tasks.
We can do inspections, guidance, spraying, or fumigation. Let us do the job. You can sit back and relax as we get rid of the pests that bother you.
Certainly, we provide services for anyone. Regardless of whether you are looking for personal advice or consultation.
In addition, we make it our commitment to know you to ensure the best solutions are given.
Termite Infestations in Cabramatta
Termites are known to be problematic pests throughout Australia. Unfortunately, they cause disturbances to different areas across the globe.
Termites can bring huge damage to housing structures which can cost a lot of money for Australians annually.
Termites feast on wood. Therefore, the inside of the wood structures in your home is eaten through. You can try checking how bad the infestation is by knocking on wood.
If you hear a hollow or crumbly paper sound, then this could indicate a huge infestation problem in Cabramatta.
Get in Contact with Our Friendly Customer Care Team
Termite Infestation Indicator In Cabramatta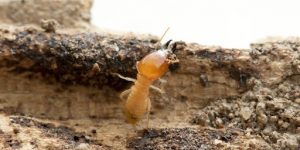 Termite wood holes and tunnels are one of the most known indications of an infestation.
However, they are not always obvious to the eye. Although, you may find a piece of broken wood from your home.
Try to take a peek into the middle of it. This could give you a clue as to whether or not you have a termite infestation in your home in Cabramatta.
Cockroaches in Cabramatta
Cockroaches are nocturnal pests. They live and feed in the dark, and will try to hide from getting in contact with humans.
This means that when you see a cockroach during the day. It could be an indication of an infestation. These pesky crawlers prefer dark, moist places.
They take shelter in these areas to hide and breed. Areas like the back of refrigerators, sinks and stoves, as well as under floor drains and inside of motors and major appliances. Because they are flexible and have the ability to flatten their body.
Cockroaches can fit themselves into tiny holes and cracks.
Unfortunately, they may also be found hiding beneath rubber mats, behind wallpaper and within wall cracks. Call pest control in Cabramatta to eradicte this pesky pests.
Why Use Our Pest Control Sydney Services?
Cockroach Infestation Hazards In Cabramatta
Cockroaches give out an unpleasant smell. Once there is a bad infestation, you will smell a strong oily or musty odour. Bodies of dead cockroaches may also be found around the house. This is dangerous especially for families with infants or pets. Apart from this. Cockroaches leave oval-shaped egg cases. It is also known as ootheca. These are sometimes visible behind furniture and in other hidden locations. You can even find these in between books, or even your cupboard.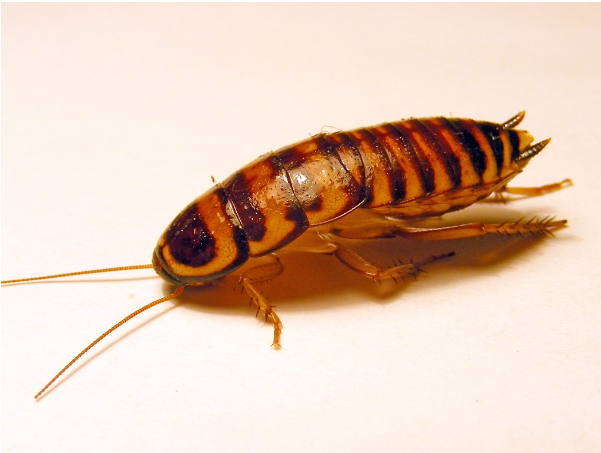 Cockroaches will eat and contaminate almost anything. They have the ability to contaminate almost everything such as left-over human food, wood, leather, cigarette butts and more. You may also see them feasting on coffee grinds, glue, soap, feces, and including fabric.
Why Choose ABC Pest Control In Cabramatta?
ABC Pest Control Syudney provides service for both residential and commercial property pest management needs. We provide cost-effective solutions to any pest infestation.
If you find yourself with pest control problems, like many locals. Get in touch with our pest control in Cabramatta. You can also read reviews from our satisfied clients. Check our packages and find the best option for your needs. You can easily book our service here in under 60 minutes.
How To Get Trusted Pest Control In Cabramatta?
We're here to help you get rid of those pesky pests immediately! Give us a call, and we'll do it without leaving any traces behind. ABC Pest Control will take care of inspection and treatment plan implementation, so there is no need for tedious work on your part.
With our pest control service, you can sleep well at night knowing that the experts are on-call 24 hours a day and will be there in case of an emergency. Book a service online today in just 60 seconds!
Don't trust just any company when you need a Pest control near Cabramatta. Our 5-star rated customers have found us the most reliable and affordable service in town! Book an appointment with our quick & easy process that takes less than 60 seconds today for guaranteed results. The feedback we've had on our Google Business Profile has been fantastic. You can also check us out on Yelp, True Local, and Brown Book.
Or talk to us on hotline 0404 130 944 for a customized plan!
Also check out pest control in Canley Heights.