Pest Control Cambridge Park
Help is Just a Click Away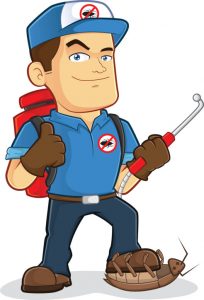 Pest Control Near Cambridge Park – 2747
Have pests taken over your property? Are you looking for a trusted and reliable pest control company? Furthermore, do you want a pest control in Cambridge that works for you? 
Our ABC Pest Control Sydney team is always available to assist you. If you have a pest infestation problem, don't avoid it for too long. We offer the best protection against bugs, cockroaches, spiders, rats, and termites.
Get in Contact with Our Friendly Customer Care Team
What Pests Infest Cambridge Park?
There are about 2000 varieties of pests residing in Cambridge Park, but only a few of them invade your home. Fortunately, you can eliminate these intruders by using our pest control in Cambridge Park. Let's look at a few pest categories that march inside your home all season long. 
Cockroaches

Flies

Fleas

Ticks

Spiders

Bed Bugs

Drain Flies

Rats
What Services Does Our Pest Control Cambridge Park Provide?
If you are looking for top-notch pest control near Cambridge Park, you have come to the right place. We offer specialised pest control and include all treatments inside our plan. Of course, you will also receive exclusive discounts and a free quote when you connect with our professionals. Our pest elimination plan covers: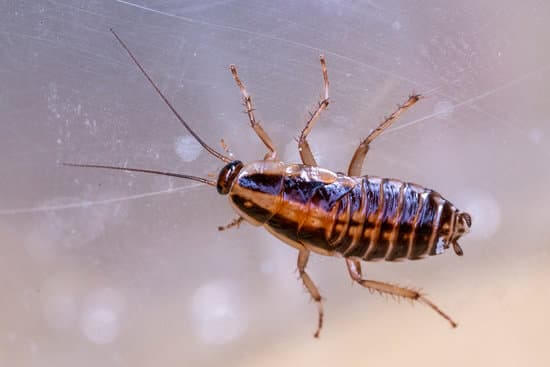 Personalised pest control service

Pest and kid-friendly pest control

Emergency pest control

End of lease pest control

Guaranteed work with warranties 

Safest pest control 
How Does Cockroach Pest Control Help?
Cockroaches are one of the most adaptive pests and survive in a wide range of environments. Besides, cockroaches enter your home searching for food and hide behind cupboards, cellars, and refrigerators. Our pest control Cambridge Park uses various gel bating, flushing, dusting, and spraying to remove cockroach infestation from your building. 
Why Use Our Pest Control Sydney Services?
Why Is Flea Removal Necessary?
Fleas are generally found on your pet's bedding and resting places. Once you have noticed fleas, you should take immediate measures to control them. Our flea Cambridge Park pest control service includes sanitisation, insecticide application, and on-animal application. It provides the best defence against fleas and forces them out of your home. We also offered bonded end-of-lease flea control and gave certificates to tenants vacating properties. 
How Can Termites Damage Your Foundation?
When you build a house, you want it to be safe. Unfortunately, the spiralling termite population in the neighbourhood can spoil your dreams. Termites gnaw their way through your walls, ceilings, and flooring and cause devastating damages to your furniture and foundation. At ABC Pest Control, we have an expert pest control Cambridge Park team that protects your home against these pesky pests. We devise baiting monitoring systems and install chemical barriers to safeguard your building.
How Does Our Service Help You?
When there is a significant infiltration, contact our pest control Cambridge Park. Furthermore, pest controllers are excellent sources for future pest management. When you book our exclusive pest control services in Cambridge Park, you will receive the best plan against pests. Our service highlight includes:
Pre and post-purchase pest management

12-month no-nonsense warranty

Regular monitoring and feedback

Full personalised report 

Customised schedules and plans

Residential Pest management

Modern equipment for pest control

Prevent health risks 

Save expense in the long run

Receive cordial support 

Get quality service 
For more information about our services and customer reviews, find us on Google My Business.
About Cambridge Park 
Cambridge Park is a suburb of Sydney in the state of New South Wales, Australia. It lies 53 km from the Sydney CBD in the City of Penrith.
Top Landmarks In Cambridge Park 
Some significant landmarks in Cambridge Park include:
Museum of Fire

Cables Wake Park & Aqua Park

Great River Walk
How To Get Trusted Pest Control In Cambridge Park?
We know how hectic life can be. That's why ABC Pest Control will take care of everything from inspections to treatment plans using our up-to-date technologies so you don't have to worry about a thing!
That's right, go ahead and schedule your service without ever having to leave your home. We have the most affordable prices around with super fast appointments available 24 hours per day 7 days a week! Book a service online today!
We know that you're busy and just want to get the job done, so check out our Pest control near Cambridge Park page easily with 5-star ratings! The feedback we've had on our Google Business Profile has been fantastic. You can also check us out on Yelp, True Local, and Brown Book.
Or call us at 0404 130 944 today, and we will solve your pest problem fast!
Also check out pest control in Werrington County.