Help is Just a Click Away
Pest Control Near Coogee – 2034
Despite its calm environment with beautiful beaches and breathtaking ocean views, Coogee in Eastern Suburbs is faced with stubborn problems on pest control. Annoying and dangerous pests such as the German cockroaches have been feasting in this location.
This is in the same way that travellers and tourists have been crowding in its wonderful beachside. If people come here for fun and relaxation, pests do otherwise. They come here with a serious threat to your property and health.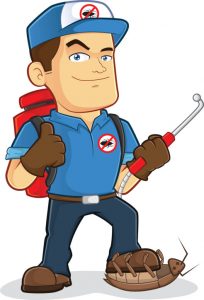 If you're currently under the terror of any pest in Coogee and near Coogee, you don't need to live another day with the same trouble. Get professional pest control in Coogee now to put an end to your nightmares with pests and wake up the next day pest-free.
So, don't wait any longer. It's because delaying the solution is giving these creepy-crawlies the chance to further their destruction.
You surely need a trusted and reliable pest control team that can provide you with the most effective treatment. Certainly, this should come with procedures that are completely safe and affordable. Thus, ABC Pest Control Sydney is what you have been looking for.
Contact us now for a free quote or you may check our different services and packages.
Get in Contact with Our Friendly Customer Care Team
Cockroach Treatment in Coogee Eastern Suburb
Coogee beach has been one of the top choices of tourists and backpackers. This has also been a favourite site for beach activities like surfing and snorkelling. Moreover, you would also see a lot of joggers enjoying the beautiful ocean view and refreshing air at the beachside.
The large population of occupants and food industry establishments in Coogee makes the place a nesting ground for cockroaches. Thus, homeowners are at risk of their infestation in the same manner that the business owners are.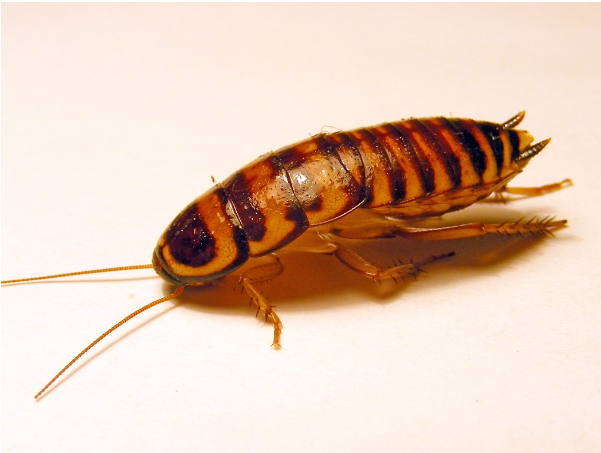 Considering the great number of pathogens and allergens that they carry, cockroaches can be considered the most dangerous pests of all. These pests have been present in Coogee due to its warmer and humid climate. Furthermore, the most common cockroach you may encounter is the German cockroach.
Cockroaches are attracted to food and water. When they get into your house or commercial building, these pests will feast on your food supply. Then, they will stay and will continue dwelling for as long as there is enough source of sustenance. Hence, you would see them usually in kitchens and toilets particularly at night. It's because they only come out when it's quiet, dark and nobody is around.
These pests can contaminate your food and property resulting in high risk of infectious diseases and severe allergies. Some of the most common illnesses you may get from cockroaches are typhoid fever, leprosy, cholera, tetanus, tuberculosis, urinary tract infection, food poisoning, and diarrhea.
Pest Prevention in Coogee
Proper sanitation in and around your property could be the first step to do to combat the presence of these filthy insects. However, that won't enough if you have been harbouring colonies of them.  So, you may use over the counter baits, repellent, and insecticides. But, this can be unsuccessful as you may misuse the products resulting in a waste of money and time. Besides, the survival instincts of cockroaches are remarkable and that makes them hard to destroy by simple methods.
You may be surprised that eradicating cockroaches is really a complex process. You can certainly do not do it on your own unless you are a pest expert. In fact, eliminating these pests can only be effectively done by experts who have extensive study on their nature and behavior. Furthermore, it requires intensive training of the strategic procedures of exterminating them.
Never put yourself, your family or your business at risk with the presence of cockroaches. Their contamination can bring you severe health problems that you certainly wouldn't want to endure.
For a cost-effective cockroach treatment, contact us today.
Why Use Our Pest Control Sydney Services?
ABC Pest Control Coogee Eastern Suburbs
ABC Pest Control is a team of local pest experts in Coogee Eastern Suburbs that can help you with mild to severe infestation problem of any kind. Cockroach treatment is just one of our services. Thus, we cater to any of your pest problems like bees, rats and mice, bed bugs, wasps, fleas, moths, and many more. You may also check the complete services we offer on the website.
Do you need help now? Do not hesitate to book for our pest experts using our effective booking system on the website or call 0404130944.
Partner with us today to get your property pest-free.
How To Get Trusted Pest Control In Coogee?
We know that you're hunting for reliable pest control near Coogee and we have the best ones in town When it comes to pest control, there is no better company than ABC Pest Control. We have experts on site who will help you with your needs and give great results!
We are your one-stop company for all local business services. Our customer care and fast response times will make you feel like a kid in a candy store!
Check out our Google Business Profile to see what people say about us, or book an appointment online within 60 seconds. It's easy as pie! You won't be disappointed with our services, so give us a call today! You can also check us out on Yelp, True Local, and Brown Book.
Also check out pest control in Randwick.