Pest Control Croydon Park
Help is Just a Click Away
Pest Control Near Croydon Park – 2133
An efficient method is needed to get rid of pests from your home. It is only possible to remove an infestation if the source of the problem is eliminated. The easiest way to get rid of the pests is to engage a pest control in Croydon Park firm.
These sources of pests can be eliminated by ABC Pest Control Sydney if you employ them. You can relax knowing that we've got your back when it comes to pest control, thanks to our budget-friendly solutions.
In many cases, pest management is a necessary evil. Pest control is a necessary evil if you want to keep your house and family safe. If everything else fails, you can always call up the professionals at pest control businesses to help you get rid of the problem. Ask for aid if you're dealing with insect infestations.
Get in Contact with Our Friendly Customer Care Team
How Can You Get Rid of Pests?
Preventing pests from returning is an important part of pest management. Insecticides, traps, and pesticides are some of the techniques pest management firms employ to keep pests at bay.
There is no one-size-fits-all approach to pest control in Australia. Pest control methods that are both natural and chemically based have variable levels of efficacy. The vast variety of pests we've previously dealt with means we're well-equipped to address yours as well.
Besides being cost-effective and time-saving, our pest control services are guaranteed to eliminate all pests from your property. Get in touch with us right now to learn more about our pest control services.
Is Hiring Pest Control Professional Effective?
The worst-case scenario is discovering ants in the kitchen or termites in the basement. When it comes to your house, pests may cause a lot of harm.
In the worst-case scenario, they might spread sickness to people and other animals. Pest control encompasses a wide range of activities, from preventing pests to eradicating them.
For a variety of factors, including the safety of humans and the prevention of property damage, pest management is necessary.
Our pest control specialists employ the most recent and safest technologies available to rid your home or company of unwanted pests.
Please don't hesitate to get in touch with us if you have any questions about our pest control services! We're here to assist you to get your life back on track.
Which is the Best Rat Control service?
Home pest infestations are frequently caused by rats. Pests that spread illness or pollute food are among the most dangerous. Getting rid of rats for good is a breeze when you use our pest control services.
When it comes to keeping your family safe, we provide a number of Rat Pest Control services. To learn more about how we can assist you, please get in touch with us right now! We're here to help if you're fed up with rats in your house. Please don't hesitate to contact us.
How Can You Get Rid Of Spiders Effectively?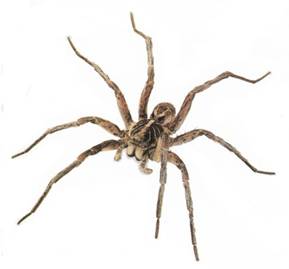 Spiders are the most prevalent household pests.
Despite the fact that they aren't hazardous, many are terrified of them. Take a deep breath and calm yourself down if you see a spider in your home. It's possible to get rid of them using a variety of simple methods.
ABC Spider Pest Control understands that dealing with spiders may be sensitive. As a consequence, we've come up with a slew of practical and safe ways to get rid of spider infestations. Whenever you require high-quality work at a reasonable price, you can rely on us to provide it.
Who Has the Best Bed Bug Exterminators?
Bed Bug Pest Control specialists in Australia are well-equipped to deal with any infestation. Bedding bugs may be absolute misery.
Guests who see the bugs may feel humiliated in addition to the discomfort and sleep deprivation they experience. If you suspect that you have bed bugs, contact a pest control specialist immediately.
If you believe that your house is infested, you may want to engage an expert to do a thorough inspection. Pests will also be taken care of by these professionals.
Our fees are reasonable and flexible, and we'll work with you to develop a strategy to eradicate bedbugs permanently. Please do not be apprehensive about contacting us. We'll be there for you!
What's the Best Way to Get Rid of Cockroaches in Croydon Park?
Getting rid of cockroaches, a common household pest may be a difficult task. Because of their ability to thrive in virtually any environment, these organisms are very resilient. They pose a threat to you as well.
These insects transport infections that can cause disease. In addition to causing structural damage, this can also cause food contamination in the home. If cockroaches are a problem in your house, you may turn to us for help.
Flea Facts: How Much Do You Really Know?
When it comes to getting rid of those pesky fleas, no one does it better than ABC Fleas Pest Control. Fleas, which are brownish parasites, get their nutrition mostly from blood.
Get rid of the fleas as soon as you suspect you have an infestation. If you're dealing with fleas, we can help you get rid of them. Learn more about pest control by contacting us now.
What Attracts Drain Flies?
Our Drain FIies Pest Control specialists will help you choose a strategy that is both safe and effective for dealing with drain flies. Drain fly extermination is one of our specialties, and we can help you.
You, your family, and your pets are safe since we utilize environmentally friendly products. Please call us right away if you'd like to speak with one of our professionals. With your input, we'll be able to design a plan that exactly meets your needs.
What Does Our Mice Pest Control Do?
Pests such as mice can transmit disease and contaminate your food if they get into your house. As a pest control company, we have a lot of experience dealing with mice. Mice are more than just a bother; they may do significant damage to your house and transmit disease. Contact a pest control firm like ABC Mice Pest Control immediately if you believe that you have a mouse infestation.
The moment you report the presence of mice in your home or business, we will dispatch a team to eradicate them permanently. The first time you phone us, you'll be delighted with our lightning-fast response time and friendly staff.
Is Doing Termite Inspection Necessary?
Pests in Croydon Park may represent a threat to the community because of the large variety they inhabit.
It's impossible to imagine a home without termites. Termites may swiftly infest a territory and cause significant damage. As soon as you suspect that your house is infested with termites, contact a Termite Pest Control expert.
We can assist you to get rid of these pests and prevent further damage to your house by using our services. Learn more about what we do and set up an appointment. There is nothing worse than having a plague of termites invading your house.
Who are The Best Possum Experts?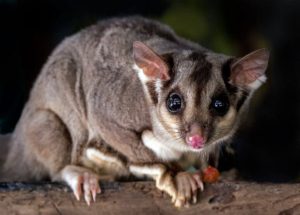 If you're struggling with a pest infestation, Possum Pest Control offers the greatest exterminators in the business. Damage from pests and pest droppings will be cleaned up as soon as feasible.
Let us know what you're dealing with and we'll take care of the rest! Call us right away for the most effective pest control in Croydon Park!
Who Can Do Wasp Nest Removal?
You need Wasp Pest Control to keep wasps out of your house. Keep wasps away from your food and drink by covering them up. During the day, when they are most active, keep a close look out for them. A wasp nest must be removed immediately if you find it in your yard or in close proximity to people who will be living there.
Pest control should be left to the specialists since wasps may be a nuisance. When it comes to pest control in Croydon Park, there is only one name you need to know. We will remove the wasp nest as soon as we arrive to safeguard the safety of you and your family. As soon as possible, please get in touch with us to set up a meeting.
Who Can Remove My Ant Problem?
An ant infestation is likely to occur in or around your house. They can fit through even the tiniest crevices in search of food and shelter.
They might be tough to get rid of once they're established. A number of measures may be taken to keep ants away and prevent them from returning.
If ants are a problem in your home or business, call ABC Ant Pest Control. Chemical sprays and barrier treatments are our go-to methods for keeping pests out of your house.
Apart from that, we provide a wide selection of additional solutions to restaurants and other commercial establishments. Call us immediately if you're concerned about ants! If you've been plagued by ants for a long time, we can assist.
Pantry Moth Exterminators: Where to Find Them?
Common domestic pests include the pantry moth. They are drawn to dry foods like grain, cereal, and other cereals, which allow them to lay eggs and rapidly proliferate.
Don't put off calling a Pantry Moth Pest Control firm if you suspect a pantry moth infestation. Waiting too long can just make things worse. A professional pest control firm can swiftly and effectively deal with pantry moths.
This will allow you to return to your normal schedule. Have confidence in the experts! You can keep pantry moths out of your food with our help. Our phone number is 0404 130 944 and 02 87 66 05 89. Call us today!
Why Do You Need Pest Control at the End of Your Lease?
Receive rid of bugs at the end of your lease to get your security deposit returned. As a condition of the lease expiration, most landlords need the services of a pest control company. With ABC End of Lease Pest Control, pest control is a difficulty. There are various ways to get your security deposit back when you're moving out of a rental property.
When your lease is up, don't hesitate to call us if you require pest treatment. We're here for you whenever you need us. Let us know what you need, and we'll get to work as soon as possible! Make an appointment as soon as possible!
Croydon Park Population
Croydon Park is an inner suburb of the Sydney area in New South Wales, Australia. It is located 11 kilometres south of the CBD and is part of the Eastern Suburbs region. Croydon Park is known as a popular location to live because of its proximity to the city and its many lush parks, including Croydon Park and Martin Reserve.
Croydon Park also contains many eateries, cafes, and bars, many of which are owned by locals. Because it is close to the city centre, Croydon has become one of Sydney's most popular areas for students who want to live in a quieter neighbourhood with easy access to public transportation.
Croydon Park Facts and Aboriginal Legend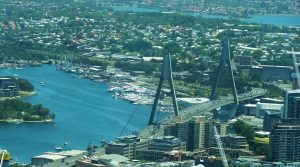 Croydon is an Aboriginal place name. It refers to the local landscape of a cleared area where there was a shelter for people to camp.
Croydon is one of the oldest inhabited places in Australia. It is believed that the Aborigines lived there 80,000 years ago and that they were visited by people from Samoa.
The first Europeans to arrive at Croydon were British convicts who were working on the Triolet Bridge over the Yarra River.
The convicts built a small hut at Croydon and called it "The Camp" while they worked on building the bridge. The Camp was later dismantled and replaced with the current "The Croydon Cemetery".
Also check out pest control in Burwood Heights.
Why Use Our Pest Control Sydney Services?
Control Pest in Croydon Park With ABC Pest Control!
If you're looking for pest control near Croydon Park, then look no further than ABC Pest Control. 
When you work with us, your project will be done on time and on budget, with the least amount of interruption to your schedule. To schedule an appointment, please contact us as soon as possible. You will not be let down!
Every facility, whether it's a house or a company, needs pest management. Pests can pose a serious threat to public health and property damage. The best technique of pest management depends on the type of bug and the intensity of the infestation.
As quickly as possible, if you discover bugs in your house or office, you must get rid of them.
There is a possibility that pests could cause more harm than good to your house or company. They are also capable of spreading illness.
Our business specializes in rapid and easy pest control solutions. On the internet, you may set up a meeting in a matter of seconds. Get on the phone right now! We have 5-star rated customer reviews on our Google Business Profile. You can also check us out on Brown Book, Fyple, and Business Listings.