Help is Just a Click Away
Pest Control Near Dean Park – 2761
Are you in search of reliable pest control in Dean Park services? Is your house a victim of hazardous pests and insects? Are you struggling with the disastrous consequences of pests and insects inside your property?
ABC Pest Control Sydney is here to help you. We can provide all kinds of pest control services in Dean Park to keep your health and homes safe.
Why Is Pest Control In Dean Park Essential?
When it comes to pests and insects, some of the most stubborn ones refuse to leave your property until you hire professional pest control in Dean Park. Some things are best left to the professionals, and pest control is one service that someone with little experience cannot handle. Some pests like termites will destroy your entire property if you neglect the early signs of its infestation. Professional pest exterminators will help you to get rid of them from their very point of emergence.
Get in Contact with Our Friendly Customer Care Team
The Kind Of Pests Found In Dean Park
Even though the Western Suburbs are home to various pests, a few common ones are widespread. Hire pest control in Dean Park if you see the following insects –
Cockroaches
Spiders
Fleas
Rats
Mice
Wasps
Ants
Bird lice
Drain flies
Our Pest Control Services in Dean Park
At ABC Pest Control, you can get a wide array of services. We have over 20 years of experience dealing with various types of pests and the complications that come with them. If you live in Western Suburbs, Sydney, witnessing termite infestation is too widespread. As a result, we have extensive experience understanding and identifying which pests infest which regions. We can also dispatch a team of technicians to any location you specify. We use modern and advanced equipment to eliminate every little scope of pests. If you are looking for pest control near Dean Park, contact us.
Why Fear Cockroaches In Dean Park?
Cockroaches are hazardous for many reasons. One of the prime reasons is that they are carriers of several diseases. Some are polio, typhoid fever, diarrhea, cholera, salmonella, food poisoning, and several allergic reactions. Apart from causing several illnesses, they are also capable of developing considerable damages to properties. As a result, whenever you find a cockroach in your home, be aware of more hiding in corners. Hire our Dean Park pest control services to get rid of them at once.

The Risk Of Rats In Dean Park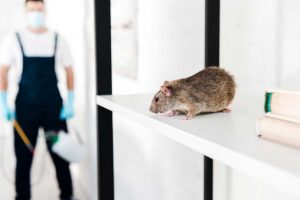 Rats are the filthiest creatures alive on earth. They enter your home with filthy bodies and contaminate everything, from food to cabinets and rooms. Infestation of rats is a serious problem in Dean Park. The more you ignore its signs, the more they will jeopardise your health and home. They can damage your property by chewing fabrics and papers and also spread several diseases. Therefore, hire ABC Pest Control every time you cite a rat infestation.
Protect Your Properties From Bird Lice In Dean Park
Bird lice or bird mites are mobile insects that can be found in every corner of your space. They are called bird lice because they feed on birds' blood. If these bird lice bite you, it can lead to several health complications. It can cause severe skin allergies or leave you with excruciating pain. To avoid detrimental situations like these, hire pest control services to keep bird lice away from homes.
Why Use Our Pest Control Sydney Services?
Why Choose ABC Pest Control Services?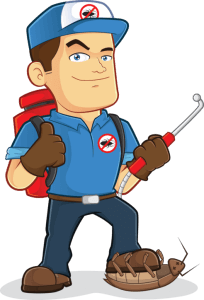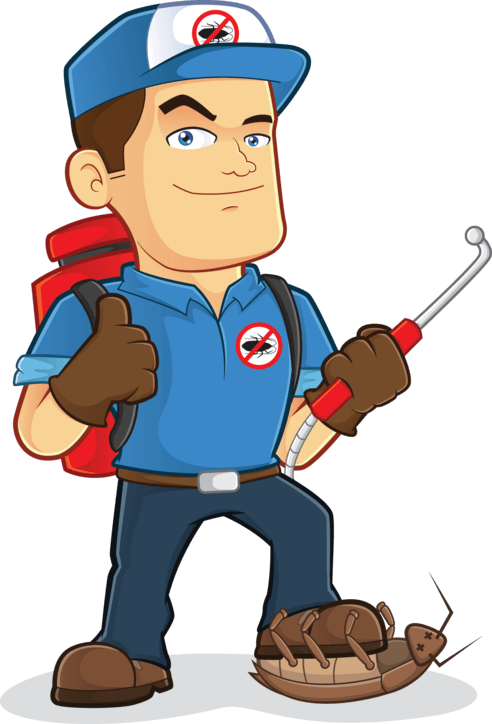 When removing pests and insects from home and office, you must only rely on professionals. ABC Pest Control, with experience of 20 years, has successfully provided reliable services to communities in Dean Park. If you are wondering why you should choose us, we can give you a list of reasons –
We provide free advice and free quote on the phone
Affordable pest control
Council certificates
Experience of 20 years
Residential and commercial services
Effective termite control treatment
Find out more about our location and recent customer reviews on Google My Business.
How To Get Trusted Pest Control In Dean Park?
We know how hectic life can be. That's why ABC Pest Control will take care of everything from inspections to treatment plans using our up-to-date technologies so you don't have to worry about a thing!
That's right, go ahead and schedule your service without ever having to leave your home. We have the most affordable prices around with super fast appointments available 24 hours per day 7 days a week! Book a service online today!
We know that you're busy and just want to get the job done, so check out our Pest control near Dean Park page easily with 5-star ratings! The feedback we've had on our Google Business Profile has been fantastic. You can also check us out on Yelp, True Local, and Brown Book.
Or call us at 0404 130 944 today, and we will solve your pest problem fast!
Also check out pest control in Oakhurst.