Pest Control Edensor Park
Help is Just a Click Away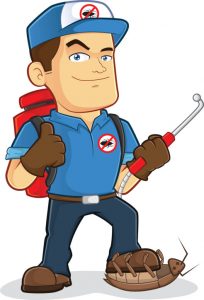 Pest Control Near Edensor Park – 2176
Are you looking for trusted and reliable pest control in Edensor Park? Do you need a company that will provide suitable pest control solutions to cater to your requirements? Would you prefer local professional pest controllers to eliminate your infestation problem once and for all?
ABC Pest Control Sydney has been providing the safest and most cost-effective pest control solutions for residential and commercial properties. Don't hesitate to contact our team for your enquiries. Likewise, you can request our specialist for a free quote!
Get in Contact with Our Friendly Customer Care Team
Why Do You Need Efficient Pest Control In Edensor Park?
If we list down a few reasons to opt for pest control Edensor Park services, you will be convinced to hire one.
Professional pest control in Edensor Park can find permanent solutions for your property.
Pest control services will minimise the risk to your health.
Pest control can prevent damage to your property and belongings.
Pest control can ensure stress-free living.
The Kind Of Pests Found In Edensor Park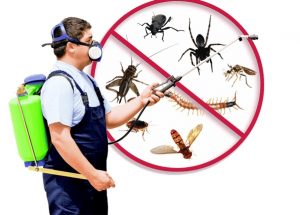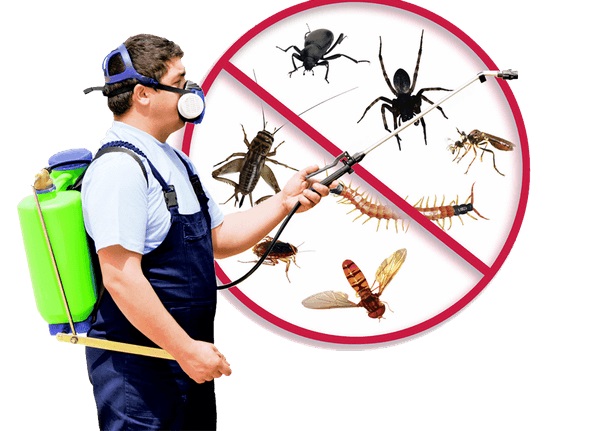 Hire pest control near Edensor Park if you find the following pests hovering in and around your property –
Cockroaches
Spiders
Fleas
Rats
Mice
Wasps
Ants
Bird lice
Drain flies
Our Kind Of Pest Control Services In Edensor Park
When we speak of pest control services, we know the importance of exterminating them from their roots since the chances of reoccurrence is a lot. Therefore, with thorough inspection and remediation techniques, we also conduct a post-treatment inspection to ensure that pests have been eradicated from every corner. We have experience of over 20 years in dealing with a variety of pests. If you think you cannot handle the job yourself, contact us for a hassle-free service. Besides, we offer affordable services, so you do not think twice before hiring us.
The Risk Of Cockroaches In Edensor Park
Cockroaches are known as hazardous pests in Edensor Park. If you cite one at your property, hire Edensor Park pest control services for the following reasons –
They spread diseases like salmonella, cholera, e.coli, food poisoning, typhoid, and more.
They can damage properties like chewing off your upholstery, papers, and other fabrics.
They can contaminate your uncovered food and kitchen countertops.
The Fear Of Rats In Edensor Park
If you need reasons to eliminate the existence of rats from your property, we can give you a list –
They are filthy, spreading multiple diseases.
They can chew off everything they find, even electric wires.
They can create a strange odour and leave behind their droppings.
They can build their homes on corners of your property.
Why Use Our Pest Control Sydney Services?
Keep Spiders Away From Your Property In Edensor Park
There are almost 10,000 species of spiders in Australia. Some are found in Edensor Park. Some spider species can be lethal, for when they bite, the pain can be excruciating. Though they remain harmless, some species can build homes and cobwebs on your property and lay several eggs, giving birth to baby spiders. It's best to get rid of them as soon as you cite them on your property.
Why Should You Hire ABC Pest Control Sydney?
Are you looking for affordable pest control near me? Well, many property owners ignore a pest infestation in their property due to expensive pest control services. They try DIY hacks to save money which eventually costs them more. For this reason, ABC Pest Control is here to provide its customers with easy and affordable pest remediation services. We offer the following convenience to our customers –
You can book our services in under 60 seconds.
Free quote and free phone advice
Thorough pest remediation services
Experience of over 20 years
Trained and certified team of technicians
For more details about our location and latest customer reviews, find us on Google My Business.
How To Get Trusted Pest Control In Edensor Park?
We know how hectic life can be. That's why ABC Pest Control will take care of everything from inspections to treatment plans using our up-to-date technologies so you don't have to worry about a thing!
That's right, go ahead and schedule your service without ever having to leave your home. We have the most affordable prices around with super fast appointments available 24 hours per day 7 days a week! Book a service online today!
We know that you're busy and just want to get the job done, so check out our Pest control near Edensor Park page easily with 5-star ratings! The feedback we've had on our Google Business Profile has been fantastic. You can also check us out on Yelp, True Local, and Brown Book.
Or call us at 0404 130 944 today, and we will solve your pest problem fast!
Also check out pest control in Greenfield Park.