Pest Control Greenfield Park
Help is Just a Click Away
Pest Control Near Greenfield Park – 2176
Are you tired of some stubborn pests creating chaos in your residence? Do you wish to alleviate your troubles by hiring pest control in Greenfield Park services? Furthermore, are you in need of a reliable company to help you with pest control services? 
ABC Pest Control Sydney is here to eliminate every little scope of pest problems from your property. Furthermore, being quick, efficient, and polite, as well as employing professional terms of service. Precisely, after receiving our services at your location, we promise. You won't have to worry about pests or decide on a different pest control provider.
Get in Contact with Our Friendly Customer Care Team
Why Is Pest Control In Greenfield Park Important?
The importance of pest control Greenfield Park services is understood when pests take over your residence or office. Life becomes unbearable with pests and insects around. Whether they chew your fabrics, upholstery, and more, or they spread fatal infections and diseases, those little creatures are capable of no good. For this reason, whenever you cite one inside your property, get rid of them immediately.
Kinds Of Pests Found In Greenfield Park 
There are many pests that you will quickly locate in Australia. However, hire pest control services in Greenfield Park if you find the following insects:
Cockroaches

Spiders

Termites

Rodents

Fleas

Flies

Wasps

Bird lice

Ants
Our Pest Control Services In Greenfield Park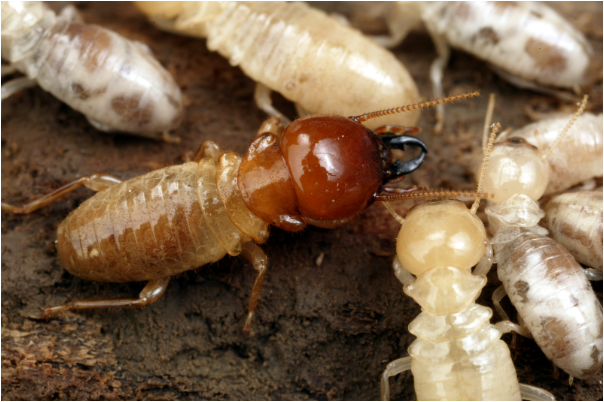 If you are on a hunt for top-rated pest control in Greenfield Park, you are at the right place. At ABC Pest Control, we can provide easy pest removal solutions. We understand the importance of removing pests from properties before they jeopardise your health and home. Therefore, we are here to help you. From a thorough pest inspection to complete remediation and preventative tips, we have got you covered. We have an experience of over 20 years working in the industry, helping property owners get rid of destructive creatures.
Why Are Termites Disastrous For Your Property?
Termites, also called white ants, are tiny creatures that may not look harmful at first. However, if you leave them unattended, they will prove to be highly detrimental to your property. Termites cause billions of property damage every year in Australia. From living under soil and ground to making your home theirs, they will destroy everything they find. They feed on timber, so every piece of wooden furniture in your house is unsafe with termites around.
Why Use Our Pest Control Sydney Services?
The Risk Of Cockroaches In Greenfield Park 
Cockroaches are among the filthiest pest alive. They live on waste and sewage and enter your property with the same infection. They can quickly spread diseases by their saliva, dropping, or body. Some common diseases spread by cockroaches are salmonella, cholera, typhoid, food poisoning, and more. Therefore, isn't it better to get rid of cockroaches before they harm you in any way?
Keep Rodents Away From Properties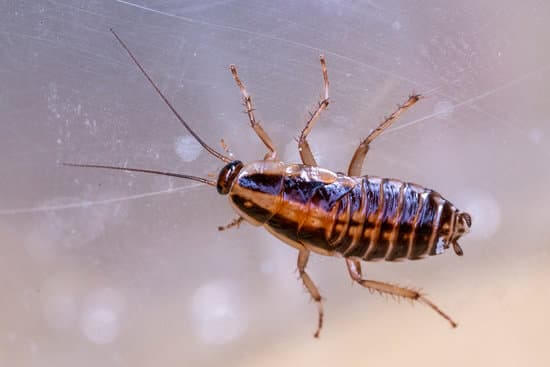 Rodents are a broad category that generally includes rats, mice, and possums. Whenever you cite their existence in your house or office, know that there are more to follow. Handling them on your own can do no good. For this reason, Greenfield Park pest control services can meticulously remove rodents from your property. Apart from spreading innumerable infections, rodents can be destructive to your property as well. From chewing off fabrics, papers, furniture, walls, upholstery, etc., to building burrows inside your home, they can create havoc.
Why Choose ABC Pest Control?
When we speak of pest problems in residential or commercial properties, you need a company that can alleviate your worries the right way. For this reason, choosing licensed and qualified technicians is a must. ABC Pest Control Sydney in Greenfield Park is here to give you the kind of treatment your property deserves. We provide the following services to our customers:
Affordable pest control services 

Free advice and a free quote 

A thorough inspection and remediation process

Use of modern and advanced equipment and techniques

Over 20 years of experience

Licensed and qualified technicians

12-months warranty with our pest control services 
For more information about our location and customer reviews, find us on Google My Business.
About Greenfield Park 
Greenfield Park is a suburb in Sydney, New South Wales, Australia. Greenfield Park is situated approximately 36 kilometers away from the Sydney Central Business District. Greenfield Park has the highest number of Assyrian people, and therefore, it includes the largest Assyrian church in the whole of Australia.
Based on the 2016 census, the suburb had 5,092 people, 41.2% born Australians. The postcode for the suburb is 2176.  
Popular Places To Visit 
Greenfield Park has a few interesting places to visit. Some of them are:
Circular Quay 

Sydney Opera House

Fairfield Markets

Hoyts

La Vera Pizzeria

Sydney Tower
How To Get Trusted Pest Control In Greenfield Park?
We know how hectic life can be. That's why ABC Pest Control will take care of everything from inspections to treatment plans using our up-to-date technologies so you don't have to worry about a thing!
That's right, go ahead and schedule your service without ever having to leave your home. We have the most affordable prices around with super fast appointments available 24 hours per day 7 days a week! Book a service online today!
We know that you're busy and just want to get the job done, so check out our Pest control Near Greenfield Park page easily with 5-star ratings! The feedback we've had on our Google Business Profile has been fantastic. You can also check us out on Yelp, True Local, and Brown Book.
Or call us at 0404 130 944 today, and we will solve your pest problem fast!
Also check out pest control in St Johns Park.