Help is Just a Click Away
Pest Control Near Hebersham – 2770
Are you witnessing a bunch of pests and insects loitering around your property? Do you want to get rid of these pesky pests? Also, are you looking for trusted and dependable pest control in Hebersham?
ABC Pest Control Sydney is here to alleviate your worries and overcome the distressing pest problems in your properties. You must know that their existence and infestation would jeopardise your health and home. If you do not wish to be a victim of the disastrous consequences of pests, hire easy pest control Hebersham services.
Get in Contact with Our Friendly Customer Care Team
The Need For Pest Control In Hebersham
Pests in properties have uncontrollable consequences, necessitating complete pest control in Hebersham. Pests are too bothersome to have in homes, whether they carry disease or damage property, resulting in costly repairs. Therefore, if you wish to avoid the unnecessary cost of restoring your home or office, contact our pest control Hebersham. 
The Kinds Of Pests Found In Hebersham 
The Western Suburbs is home to numerous pests. Some are harmless, while some are incredibly detrimental. You mustn't delay hiring pest control services in Hebersham if you find the following insects on your property:
Cockroaches

Spiders

Ants

Fleas

Rats

Mice

Drain flies

Bird lice 

Wasps

Termites
Our Pest Control Services In Hebersham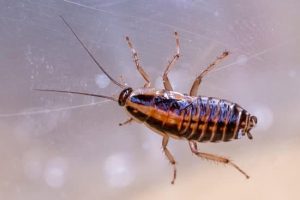 If you wonder about the types of services a pest control company offers, you should visit us at ABC Pest Control. We are here offering a comprehensive solution to customers when it comes to pest problems. We use the modern and latest equipment and techniques to overcome the distressing issue of pests and insects. We are a reputed Hebersham pest control Company that delivers 100% satisfactory services to clients.
Why Fear Cockroaches In Hebersham? 
Imagine having guests at your place or customers at your restaurant when they suddenly notice giant cockroaches roaming around the surface. Doesn't that put you in an awkward spot? Furthermore, cockroaches are carriers of several infections and diseases. It is recommended not to risk your health with them around. Hire complete pest control near Hebersham if you have cockroaches on your property. 
Why Use Our Pest Control Sydney Services?
The Risk Of Ants In Hebersham 
Ants may look tiny, but you can kill them with just a press of your fingers. However, there is a lot more to an ant infestation in properties. Ants work in groups, so if you see a parade of ants, know that they already have a nest built around your property somewhere. Some ants, like carpenter ants, have the potential of damaging your property and belongings; therefore, keep them away by hiring effective pest management. 
Keep Properties Safe From Wasps In Hebersham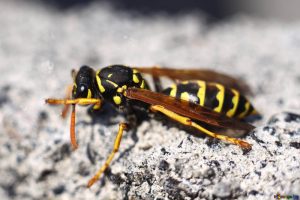 Wasps are like bees. If you fear bees and their sting, you should fear wasps too. They carry venom in their antenna, so when they sting, it transmits into your body. This venom can cause more health complications. Why wait for the arrival of such complexities because of such tiny creatures? Hire efficient pest control services in Hebersham to keep them at bay. 
Why Choose Our Pest Control Services?
When it comes to removing pests and insects from properties, you should rely on only professionals. Since the remediation process involves chemicals and pesticides, a professional can guide you through the best method. ABC Pest Control is here to bring you the most suitable pest control solutions. The reasons to choose our services are simple –
We have over 20 years of experience

We offer a 12-months warranty 

We are licensed and certified

We offer end-of-lease services

We use pet-friendly and human-friendly chemicals and techniques

We have the modern and latest equipment to eradicate pests 
For more information about our location and customer reviews, find us on Google My Business.
About Hebersham 
Hebersham is a suburb in Sydney, New South Wales, Australia. It lies approximately 47 kilometres away from the Sydney Central Business District. Hebersham was founded in honour of Anglican Bishop Reginald Heber of Calcutta. 
The area recorded a population of 5,685 based on the 2016 census, out of which 58.1% are born in Australia. The postcode for the location is 2770. 
Popular Places To Visit 
Among the popular places to visit here are:
Sydney Tower

The Rocks

Sydney Zoo 

Blacktown International Sportspark

Pinot and Picasso Blacktown
How To Get Trusted Pest Control In Hebersham?
We know how hectic life can be. That's why ABC Pest Control will take care of everything from inspections to treatment plans using our up-to-date technologies so you don't have to worry about a thing!
That's right, go ahead and schedule your service without ever having to leave your home. We have the most affordable prices around with super fast appointments available 24 hours per day 7 days a week! Book a service online today!
We know that you're busy and just want to get the job done, so check out our Pest control near Hebersham page easily with 5-star ratings! The feedback we've had on our Google Business Profile has been fantastic. You can also check us out on Yelp, True Local, and Brown Book.
Or call us at 0404 130 944 today, and we will solve your pest problem fast!
Also check out pest control in Mount Druitt.