Help is Just a Click Away
Pest Control Near Lansvale – 2166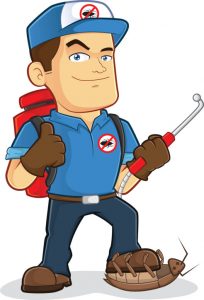 Are you looking for a way to keep bed bugs out of your home? Are you fed up with dealing with pest infestations in your home? Do you require excellent pest control in Lansvale services?
Pest control Lansvale is essential as insect infestations can be hazardous. The insects will ruin your belongings and property's construction. ABC Pest Control Sydney is here to help you get rid of pests in your home. All you need to do is call our exterminators.
Get in Contact with Our Friendly Customer Care Team
Find Common Insects For Pest Control Lansvale
Being a professional pest removal company, we like to get familiar with the local insects at your place. After you reach out to us for pest control Lansvale, our experts will visit your property to know more about the type of pests you are suffering from. At your place, you can experience the following insects:
Cockroaches

Termites 

Rats

Mice

Drain flies

Rodents 
What Pest Control Services Do We Offer In Lansvale?
At ABC Pest Control, we offer pest control services in Lansvale to both residential and commercial properties. If you want to remove a beehive from the tree of your company's premises, inform us soon. We take proper protection while dealing with such risky operations. Our exterminators eliminate insects from the following sectors: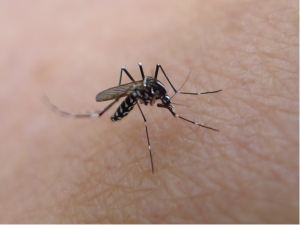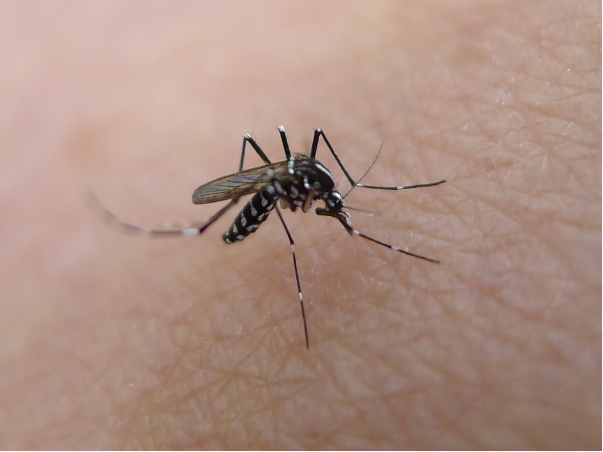 Offices

Nursing homes

Hotels

Schools

Warehouses

Restaurants
Therefore, stop looking for pest control near me and reach out to ABC Pest Control right away. 
Should You Eliminate Mosquitoes From Your House? Why? 
Mosquito bites are quite irritating. If you have pet animals or kids in your house, you must keep mosquitoes at bay. Mosquito repellent oils are often toxic, and they remove mosquitoes only for the time being. You need professional Lansvale pest control services to destroy the mosquito eggs from the stored water around your house. Do you know mosquito bites cause severe diseases like Dengue, Malaria and others? 
Why Use Our Pest Control Sydney Services?
Why Should You Fear Termites? 
Do you have expensive furniture in your house? Termites chew through the wooden frames and make them fragile. If you ignore termite infestation for a long time, all your belongings may get destroyed. You don't have to remove the termites all by yourself. Contact us for pest control services in Lansvale, and we will do the job for you. 
Remove Cockroaches From Your House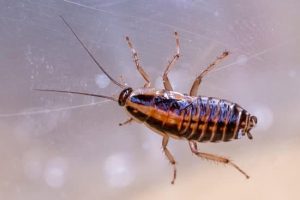 Cockroaches create a tremendous mess in your kitchen. They feed on leftovers and hide inside the cabinets. If you keep uncovered food on the table, cockroaches will make it poisonous within a minute. Stop searching for pest control near me and contact ABC Pest Control in such situations. We will reach your location in no time. 
Notable Reasons To Hire ABC Pest Control 
ABC Pest Control is a renowned company that offers professional pest control in Lansvale services. Our exterminators provide quick services at affordable rates. The following are a few reasons why you need our professional pest control services:
We offer affordable services to our clients. 

Each of our exterminators is well-trained. 

We use safety devices and updated equipment to conduct pest removal operations. 

We use eco-friendly solutions for pest control near Lansvale.
For more information about our location and recent customer reviews, find us on Google My Business.
About ABC Pest Control 
ABC Pest Control is a company that offers professional insect removal services at Lansvale. We are familiar with various insects and aim to eliminate them with apt solutions. When it comes to pest control near Lansvale, you can trust us without a second thought. 
About Lansvale
Lansvale is a suburb in New South Wales. This locality is stationed 28 kilometres southwest of the Sydney Central Business District. With 2,570 people (2016 Census), Lansvale is a part of the South-western Sydney region. 
Top Locations In Lansvale
These are some of the major landmarks at Lansvale:
Lansdowne Bridge

Magic Kingdom

Hume Highway
How To Get Trusted Pest Control In Lansvale?
We know how hectic life can be. That's why ABC Pest Control will take care of everything from inspections to treatment plans using our up-to-date technologies so you don't have to worry about a thing!
That's right, go ahead and schedule your service without ever having to leave your home. We have the most affordable prices around with super fast appointments available 24 hours per day 7 days a week! Book a service online today!
We know that you're busy and just want to get the job done, so check out our Pest control Near Lansvale page easily with 5-star ratings! The feedback we've had on our Google Business Profile has been fantastic. You can also check us out on Yelp, True Local, and Brown Book.
Or call us at 0404 130 944 today, and we will solve your pest problem fast!
Also check out pest control in Chipping Norton.