Help is Just a Click Away
Pest Control Near Matraville – 2036
Are you searching for dependable, low-cost pest control in Matraville that are completed correctly? Do you want to get rid of pests in Matraville? Are you looking for a reputable pest control company?
At ABC Pest Control Sydney, we offer high-standard pest control in Matraville and near Matraville services to all residents. Insects bring in diseases and hazards that are challenging to resist, and for that reason, you can contact our exterminators soon for an affordable insect removal operation. Likewise, you can request a free quote!
Get in Contact with Our Friendly Customer Care Team
We Spot The Local Insects For Pest Control Matraville 
Each insect comes with unique characteristics and immunity power to survive. Keeping this point in mind, we spot the common insects before determining any insect removal process. While living in Matraville, you can experience insects like ants, termites, bed bugs, wasps, bees, mice, spiders, fleas, and others. Contact us for pest control in Matraville, and we will reach your place soon. 
What Kind Of Services Does ABC Pest Control Offer? 
When it comes to pest removal services, we cover all the aspects that you can hardly imagine. Our exterminators know how frustrating it is to live with insects inside your house. For that reason, we are here to serve pest control services in Matraville to both commercial and residential properties. Our exterminators use high-end devices to eliminate insects from the following sectors:
Nursing homes

Warehouses

Hospitals

Restaurants

Offices

Schools

Hotels
Why Should You Remove Termites From Your House?
Termites ruin all your wooden furniture in a short period. These insects will eat the wooden structure of your house, making the entire construction a fragile one. You can rely on Matraville pest control in such situations. We promise to remove all the harmful pests from your house as soon as you contact our team members. 
Why Should You Fear Wasps? 
Wasps stings are painful. You must not allow a wasp hive inside your property premises if you have kids or pets. Wearing safety uniforms, our exterminators remove the hive from your property without any hassle. You must not try DIY tricks when it comes to wasps. Reach out to us for pest control services in Matraville, and we will handle the entire procedure.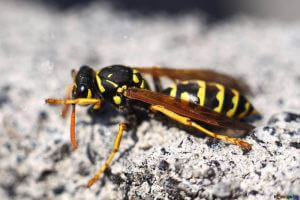 About ABC Pest Control 
ABC Pest Control is a well-known company to eradicates insects from residential and industrial properties. Our skilled exterminators efficiently offer their services without damaging your belongings. You can contact us for professional pest control near Matraville services. After you give us a call, we will reach your place to inspect the intensity of the damages. 
Get In Touch With Us 
If you live in Matraville, please contact our extermination for pest removal treatment. With high-end devices and pet-friendly solutions, we are determined to remove insects from your house. 
About Matraville
Located in the eastern suburb, Matraville is a small locality with 9,804 people (2016 census). This area is 9 kilometers away from the Sydney Central Business District. This suburb, Matraville, was named after the honorable James Matra.
Top Locations In Matraville
These are the top places in Matraville:
Randwick City
Peninsula Shopping Centre
St. Agnes Catholic Church 
Matraville Baptist Church
Why Use Our Pest Control Sydney Services?
Why Should You Remove Cockroaches From Your House? 
Cockroaches are harmful as these insects spread diseases. You should never eat food touched by cockroaches as that can cause diarrhea. We will find the cockroaches from the hidden corners and eradicate them soon if you call us. Therefore, stop searching for pest control near me and contact ABC Pest Control right away.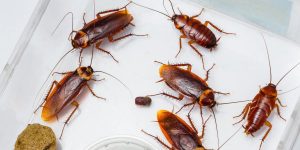 Why Should You Hire ABC Pest Control? 
The following are a few reasons why you need our professional pest control services:
If you want affordable pest control services,

ABC Pest Control

is your destination. 

We serve pest removal services to both commercial and residential properties. 

Our exterminators use safety tools while eradicating harmful pests. 

Being a professional team, we give you the final estimate after inspecting the affected areas.  

We apply pet-friendly solutions to remove insects from your house. 

Before

pest removal services in Matraville

, we like to spot common insects. 
For more information about our location and customer reviews, find us on Google My Business.
How To Get Trusted Pest Control In Matraville?
We know that you're hunting for reliable pest control near Matraville and we have the best ones in town When it comes to pest control, there is no better company than ABC Pest Control. We have experts on site who will help you with your needs and give great results!
We are your one-stop company for all local business services. Our customer care and fast response times will make you feel like a kid in a candy store!
Check out our Google Business Profile to see what people say about us, or book an appointment online within 60 seconds. It's easy as pie! You won't be disappointed with our services, so give us a call today! You can also check us out on Yelp, True Local, and Brown Book.
Also check out pest control in Malabar.